Explore Different Classifications of POS Printers for the Ultimate Choice
A printer is an important POS hardware component that enhances the usability of a POS station. A POS printer can be classified according to Printing Technology, Intended Usage, Intended Environment, Connectivity options, & many more.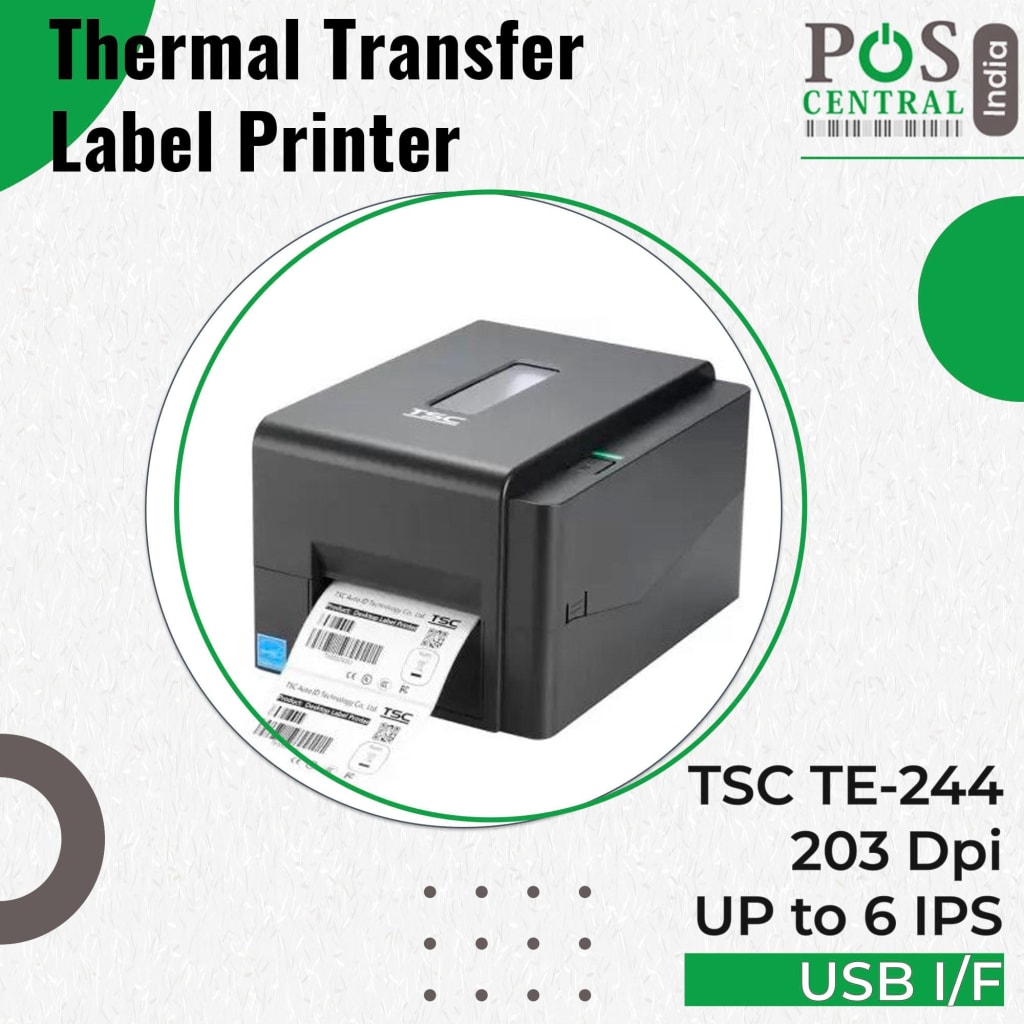 TSC TE-244 Thermal Label Printer
No matter how modern pos printer become, a lot of customers feel a sense of satisfaction only when provided with printed receipts. So, whether you own a retail store or a restaurant or run a kiosk, you should have flawless printing capabilities to attract and satisfy your buyers and users.
When it comes to buying a POS printer, you may find it a bit difficult to make the right choice. Because of the large variety and number of types in which these devices are available, you indeed need to devote a lot of time before reaching the decision. To make it easier for you, here is a guide that visits all possible classifications for these POS components.
Printing Technology
It is highly probable that you already know the options under this classification. These include:
· Thermal Printers: These print by subjecting the paper to the heat elements. Apart from being fast and quiet in operations, these POS printers may cost less in the long run as no ink is required. Though, the initial cost can be higher.
· Impact Printers: By striking pins to ink ribbons, these printers are ideal for printing text in black and red and some basic graphics too. However, these are slower and louder as compared to their thermal counterparts.
· Inkjet Printers: Perfect for high-quality printing, these work by shooting tiny ink droplets on the paper. Undoubtedly, they may cost higher due to the regular need of replacing the cartridges.
· Laser Printers: Though they may have the highest initial costs, laserjet printers promise superb print quality and excellent speed.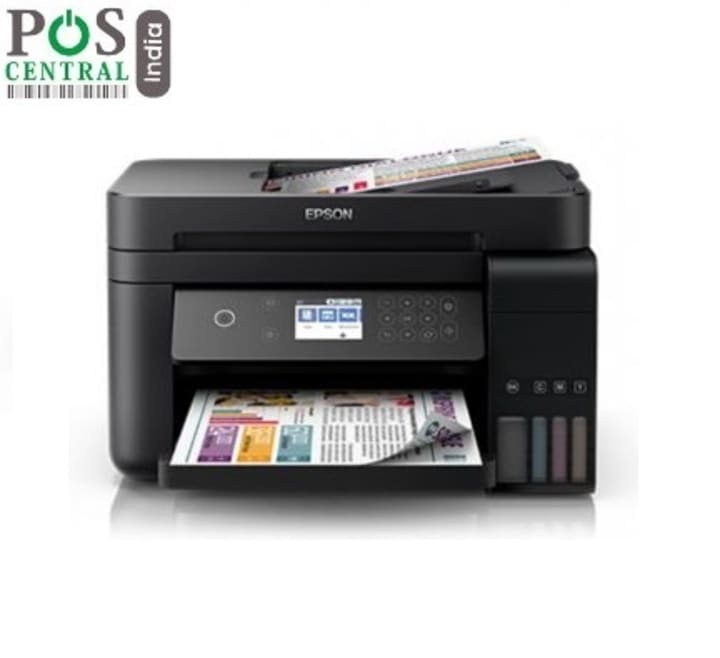 Intended Usage
Usually, a printer used at a POS station is a POS receipt printer with the specific task of printing bill receipts and credit card receipts. Besides, there are printers with additional uses that can still be called POS devices. For example, label printers are the devices used to print adhesive labels that contain barcodes as well as prices and other details.
Another frequently used type is that of card printers which are used to print business or visiting cards. Also, there are plotter printers used for printing sharp images like logos and advertising stuff. So, your business may need more than one of these devices.
Intended Environment
Just like the type of task you need a printer for, there is another classification based on the type of applications. For instance, if you own a restaurant/commercial kitchen, a thermal printer might not be the ideal choice because of the high temperatures that can impact the print quality. Similarly, the choices may differ if you need a printer for a farming kiosk, ticketing counter, ATM or any other type of facility.
How You Connect It?
A point of sale printer obviously needs to connect with computers, cash drawers and other devices of a POS arrangement. To create the right kind of interfaces, you can choose among printers that support connectivity through:
· Serial/Parallel Ports: Probably the oldest of all, these can be absolutely cheaper options. Though, you may end up compromising in terms of speed.
· Ethernet: It allows connectivity through the internet and offers great speed and connectivity over a range of distances. Admittedly, it may prove to be expensive.
· USB: Needless to say, it is the most common type to establish the connection for high speed and doesn't cost much.
· Bluetooth: It eliminates the need for chaotic wires. Though, you may experience a range of issues.
· Wireless: If you are prepared for fool-proof network security, a wireless interface between POS devices is definitely the most modern approach.
Other Classifications
In addition to those mentioned above, you may discover other possible classifications if you plan to buy printers online. These include:
· Portable and Fixed Printers: Along with printers that are used for stationary POS stations, there are mobile printers that you can take along for mobile kiosks and POS units.
· Receipt Types: You may also consider various printers based on the type and width of the receipt you wish to print. For example, good and takeaway receipts are smaller in dimensions than those provided at retail stores selling electronic items.
· Receipt Cut: While some printers come with tear bars to manually cut the generated receipt, others have auto-cutters that perform this action automatically.
While considering each of these classifications, you may feel worried about the rise in price with the addition of features. You may, however, look for printers for sale online to get devices from the top brands.