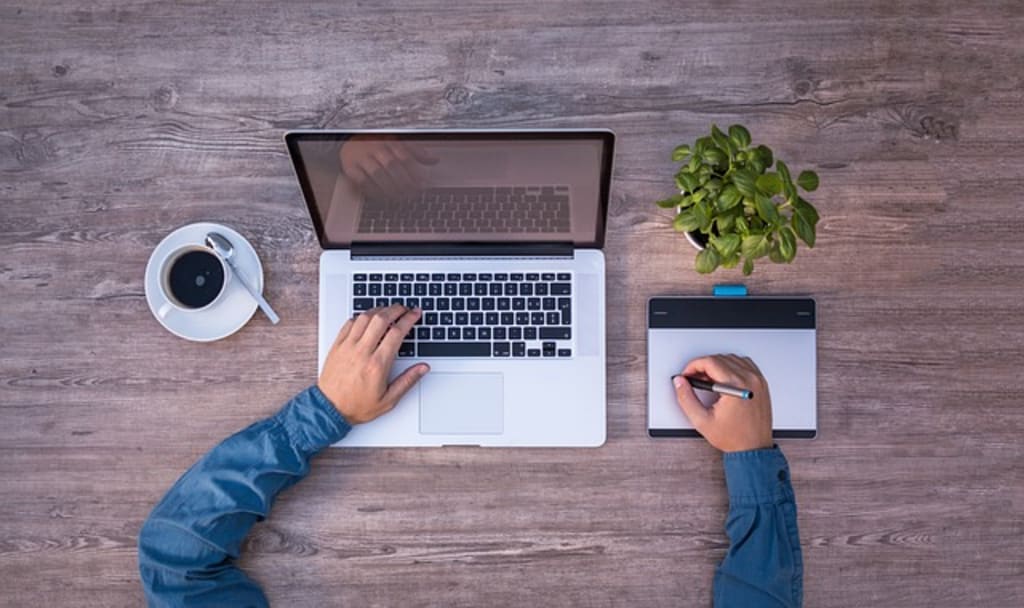 To be a writer, you must invest in the craft.
A colleague writer recently debated with me about spending $30 a month on LinkedIn premium, which earns me six figures a year.
They don't understand. The ability to contact anyone via LinkedIn DM is far more valuable than $30. This scarcity mentality damages writing careers.
Spend money in order to make more money.
According to my inner network of online authors, these paid and free tools should bring you at least 25% more money in the next two years.
1. The community tool that prevents users from being inundated with content.
This technique is divisive since many writers I speak with believe that email lists are sufficient. Some of them don't even have that and still believe that followers, likes, and views are important.
A reader, on the other hand, can quickly unsubscribe from your email list.
Email lists are mostly used for one-way communication. A successful writer understands that the magic happens when their readers interact with one another
This can only be accomplished by creating a community around your writing. The simple way is to establish an email list and then funnel individuals into a community app.
Discord or Slack have traditionally been used by writers. The issue is that readers are bombarded with content and become overwhelmed by notifications.
Circle is a new community app that writers in my inner circle are paying for.
It's more of a forum-style layout that makes information easy to sort and doesn't overwhelm readers. My ambition is to move my community from Slack to Circle.
2. The basic outline tool
Writing is required for all types of content.
In my situation, I work with my friend Todd. We create course, webinar, and live cohort outlines, as well as YouTube videos, podcast interviews, and email marketing sequences.
Workflowy is a free tool that we use.
Workflowy's genius is that it's all bullet points. You can also have bullet points within bullet points. This makes it an excellent tool for creating outlines.
Outline writers appear more prepared and competent in whatever they do.
3. The email software that the majority of artists use
Emails are required for writers who offer items or services.
Otherwise, they will go hungry since they will have no means to gently promote what they do. ConvertKit is commonly used by creators to accomplish this.
The major reason I use it is because it includes simple automation that you can set up visually. It also allows you to create as many landing pages as you want. You can even sell things without the need for a website or checkout software.
Some suppliers, such as Mailchimp, have attempted to tap into the creative economy, but they just do not grasp what we require or how inept we are at technology.
4. The method nonfiction authors may use to triple their earnings
If you write nonfiction, you are a teacher by default.
That is, you can transition users from newsletters, blog articles, and essays to an information product such as an online course.
The difference between an online course and a piece of writing is that it is more interactive.
• Homework
• Gamification
• Visitors to the classroom
• Lessons that are well-organized
• Text and video transcripts
• A student body associated with the course
Teachable is a tool that many writers utilize to accomplish this. Not because it's the best, but because it's simple and inexpensive to use in comparison to other possibilities.
Teaching online can pay significantly more than writing.
5. The newsletter tool that many writers are unfamiliar with
When you're a writer with an internet business, software like ConvertKit is ideal. But, if you want to offer material directly to readers and charge for it, a specialized newsletter platform is preferable.
Substack is used by me for two reasons:
One,
their network allows me to reach out to new readers that I did not previously have.
Two
They A/B test every page that encourages readers to subscribe or purchase a subscription. I attempted this on my personal website but never got the same level of success.
It takes skill, and all of the new Substack features, such as pledges, make it easier than doing it yourself.
6. The tweet booster
Tweeting is an excellent way to gain exposure for your writing.
However, many writers are unaware that third-party software such as Tweet Hunter allows them to do so much more.
• Retweet every tweet automatically
• Employ artificial intelligence to generate new tweets.
• Schedule tweets ahead of time
• Discover the most popular tweets about any topic.
Deliver auto-DMs in exchange for a reader's email address to share books and other digital assets.
Once you grasp it, this technology is a license to print money. Others, such as Hypefury, exist, but I've found that Twitter Hunter works best for me.
7. A proofreader on par with your favorite English teacher
Because I'm not Tim Ferriss Denning, I don't have a paid editor.
So I pay Grammarly to discover mistakes in my writing. It doesn't catch everything, but it does catch a lot of things. The key to using Grammarly is to consider its suggestions as suggestions rather than laws that must be obeyed.
8. A personal database to help you save time
Writing is difficult.
It's 10 times more difficult when you're stuck for ideas or don't have a quotation library to draw from.
This problem is avoided by utilizing Roam Research as my personal database. Every good piece of content I consume ends up here. I highlight the greatest parts, bold crucial lessons, and remove unnecessary ranting.
Then, when I get down to write, I search through my database for ideas. It has never let me down. It's excellent for bringing back old thoughts from many years ago that I'd forgotten about if not for Roam.
Consume, save, and write.
9. A fantastic microphone
Internet authors must be more than just writers.
You must consistently expose your work to new audiences. This can be accomplished by participating in podcasts or appearing in YouTube videos.
To master the various mediums outside writing, your writer's voice must be strong. That implies you'll need a good microphone so people can hear your ideas properly.
A Shure SM7B is the greatest microphone I've found.
Quit coming up to video chats with lousy sound and pretending to be a professional writer. It is ineffective. Invest in a nice microphone.
Reader insights
Be the first to share your insights about this piece.
Add your insights