Event Planning Trends for 2019
What to Consider for Event Planning in 2019?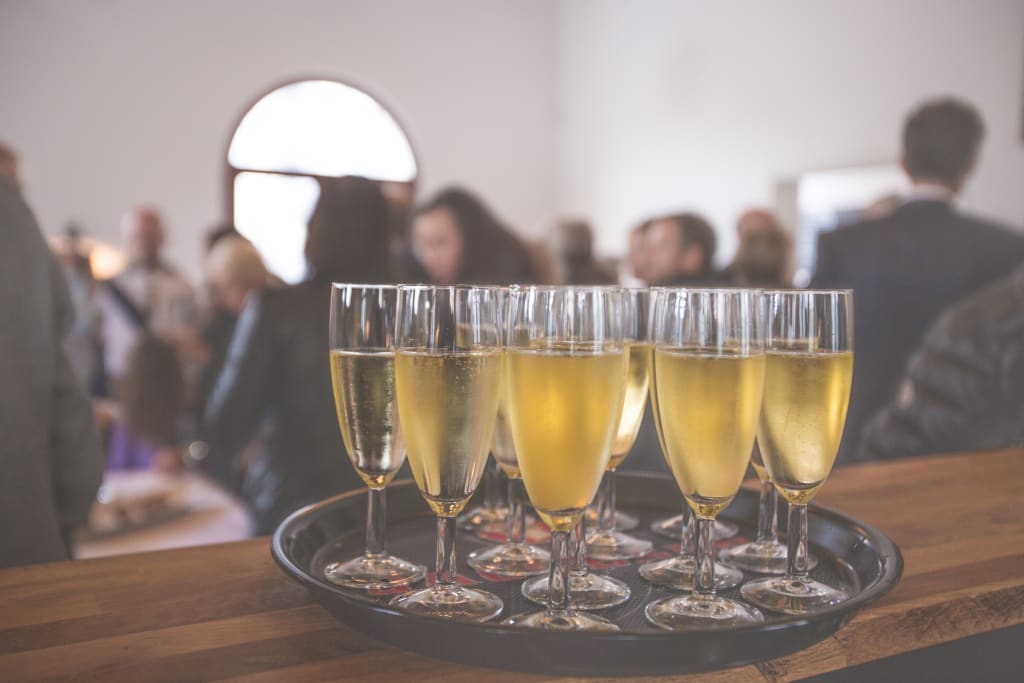 Are you planning a big event this coming 2019? While a few things remained the same—such as the importance of choosing the right venue, serving good food, and making sure that the whole event setup is attractive through the use of lights, decorations, and inflatable dancers, there are new ideas and concepts that are about to change the way people will organize events in 2019. Excited to know about the upcoming trends? Keep reading!
Experience is everything.
Décor is, and has always been, a big factor to consider when planning an event. But this time, it's not just about decorating the event to wow the guests and give them a space to have their most beautiful 'selfies.' In 2019, innovative decorating is going to change the game. Event attendees are looking not only to fill their eyes with wonders, but also their minds and emotions with experiences. Ideally, that once-in-a-lifetime experience. It's not going to be more about the expensive stuff you hang on the walls or lace on the chairs. People prefer outdoor spaces which provide a visual appeal on their own. A few accents certainly help, such as some modern tables and furniture pieces in a lush garden.
Unique venues are worth the investment.
If you really want to pull up a memorable event, you should think deeply about the location. Again, it's all about the experience. With a plethora of options, people are clamoring for unique, non-traditional venues. Attendees want something different. Something they have never seen or experienced before. These could include rooftops, airport tarmacs, museums, stadiums, parking lots, art galleries, even zoos!
The use of tech is non-negotiable.
Incorporating technology in events is not new. But in the first few months of 2018, we've seen how it has become such a staple. And no, we're not talking about slide presentations or traditional videography. We're talking about interactive technology that makes the entire event experience unforgettable. That includes immersive tech such as VR and AR. Planners, for instance, can create VR videos to make people experience what attending such an event would feel like. Tech is not only used for entertaining guests. It is also used to make the whole planning and preparation process easier, from sending invitations to validating the guest list (talk about facial recognition), and bridging language barriers through the use of translation apps.
Farm to Table Food Options
Health is wealth. And many people aren't just too comfortable skipping on their diets even when attending an event. Event planners are faced with the challenge of providing great-tasting food made from fresh, healthy ingredients. Think about a farm-to-table menu and don't forget to have some vegetarian or vegan options. With the increasing number of people who have ditched meat for whole foods, there will always be a vegan or a vegetarian in every event. And while beer is a staple, event planners should consider alcohol-free options as well, such as sparkling water that tastes like a cocktail though it's actually not.
Attendees' emotional wellness matters too.
Just as you want to provide your attendees with food that nourish their bodies, you also want to give them something that nourish their minds and emotions. While the concept of mindfulness, emotional intelligence, and overall wellness has been around for some time, it's moving up to more prominent and consistent positions at events. As mentioned above, event experience is the focus of event planners in the coming years. And that could include embracing the human side of the event world. Planners know that people at events really are the event and their issues and internal world should be considered as well. Incorporating activities that strengthen their awareness and focus, such as a 30-minute mindfulness workout before the session or event starts, adding a creativity or wellness zone where attendees can have time for play and socialization, creating outdoor adventures, and incorporating mental health seminars and discussions in conferences.
Diversity is the next big thing.
When finding speakers for events, more and more event planners are keeping an eye for diversity. Attendees welcome diverse opinions and interests. They are much more interested to learn about new and fresh perspective, rather than hear about the same ideas from the same faces over and over again. Finding a credible speaker that has the ability to inspire and encourage people to think differently might be a challenge, but it makes an event a truly meaningful one.
Attendees expect things to be fast and convenient.
With technology and digital connectivity stronger than ever before, people get used to the fact that everything they need is at their fingertips. The "speed and ease" that technological advancement brings has no doubt made many people impatient in things like event registrations or bookings. To keep attendees happy, event planners should exhaust all possible means to make things easy and speedy for them. These may include creating pre-loaded flight plans, booking hotels for them, offering pre-event check-in, and even arranging concierge for attendees.
'Bleisure' for Greater Attendance
What do you get when you combine business trip with leisure? You have 'bleisure.' And that's certainly what many attendees are looking for. More and more organizations are now seeing the value of 'bleisure' in helping employees achieve work-life balance. Adding a sense of 'fun' and 'recreation' to events is no doubt a great way to ensure greater attendance. Through a pre-event survey, consider something that might be on an attendee's bucket list when choosing a location. Offer an extra activity that appeals to your audience. Lastly, plan the event or conference towards the end of the week to give maximum 'bleisure' travel opportunities.
Use neuroscience for better interaction.
It's not just technology and natural health that are playing a major role in events this 2019. Incorporating neuroscience is also important in marketing events as it offers a great way to influence people to act without the need to put so much effort on sales talk and marketing. For example, instead of asking them to do something (say register early), tell them how most people are already doing it (inform them that 90 percent of participants have registered early and saved money). In the event, organize activities in such ways that they will sit less and move more. This keeps them energized and engaged throughout the time. Promote active learning (e.g. group discussions, activities and games, forums, reflection, etc.) so attendees will not forget the new knowledge and insights they just gained.
There's no doubt, event planning has gotten more complex for the past years. Nevertheless, it has gotten more extravagant, appealing and amazing. Of course, despite all these changes and trends that are revolutionizing the way people create memorable events, it is important to note that there's no one-size strategy that fits all. With the increasingly diverse set of attendees, it is important for event planners to really take time ensuring that their ideas match the goal of the event and the needs or wants of the attendees. It's not simply about following what's "in" or what's "hot." Whether it's a private or corporate event, personalizing is still the best way to ensure that you are able to pull up a one-of-a-kind event that everyone will never forget.