Essential Factors to Consider When Planning to Buy Luxury Apartment
Buy Luxury Apartment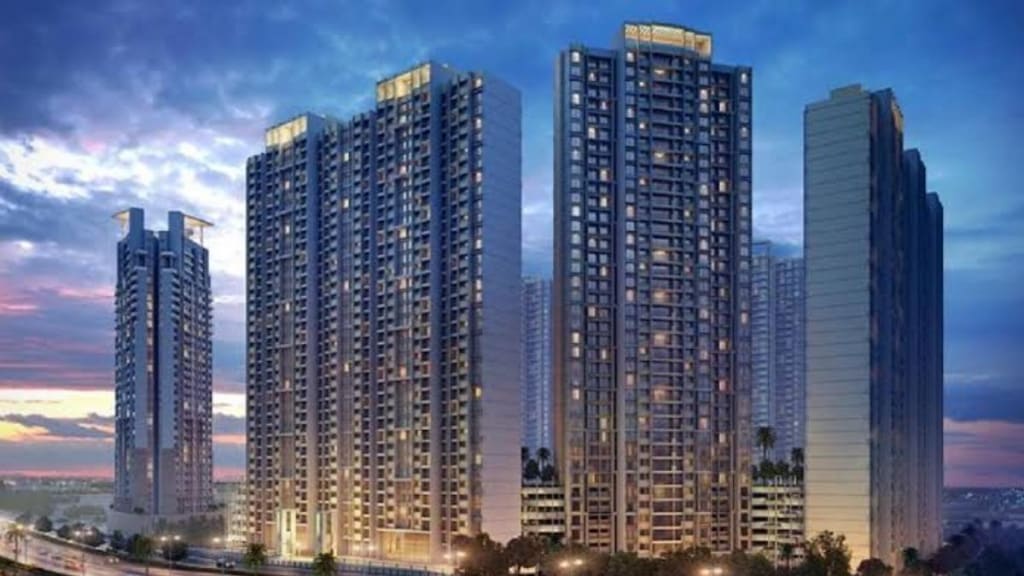 People with high net worth, investors, non-resident Indians (NRIs), and the majority of India's ambitious urban inhabitants are all drawn to India's luxury property market due to its strong demand. On the other hand, having a luxurious apartment is a reflection of both your rank and prestige.
You are usually advised to cross-check this factor before settling upon the purchase. Top builders in Bangalore continue to sell their projects as opulent. Therefore, you mustn't fall for their marketing.
The following are the most important considerations to make if you decide to put your money into luxury apartments in Bangalore. Let's get a head start and read ahead.
The Apartment's Location
Location is one of the crucial things to consider when buying a high-end apartment. Even though a central location is a crucial part of India's luxury label, a project near a busy intersection in a major city can be something other than a high-end experience.
It doesn't matter if a project is "normal" or "high-end." It's not a house if you can't get in or out of it. The area will tell you if your property is close to important social infrastructures like schools, hospitals, places to have fun, and social avenues. The asset's value will be based on how well it was positioned.
Available Facilities
Most apartments are built in a way that gives residents the most comfortable and up-to-date features. Landscaped gardens, large living rooms, modern, fully-equipped kitchens, Wi-Fi, temperature control, an in-house gym, and much more are all part of luxury residential projects.
The Apartment's Security
One of the best things about high-end luxury apartments is that they have smart and technologically advanced security systems. These security systems ensure that your home and family are safe. They do this in several ways, such as with hidden security cameras, high-tech, automated alarm systems, access to the controlled system to watch who comes and goes, and so on.
Features of the Area Around the Apartment
In luxury projects, modern amenities are combined with beautiful architecture and furniture to make feel at home a better experience. People who want a luxury apartment should look for homes with top-of-the-line indoor and outdoor features.
This is made with beautiful views, green areas, a multi-purpose sports hall, a lavish spa, a jogging and biking track, an infinity-edged swimming pool, an indoor games room, a yoga room, and a reading room, an inclusive development.
Space and Number of Projects
For an apartment to be considered luxurious, it must be big. The room should be at least 12 feet tall, and the apartment should be at least 3,500 square feet. Density indicates the number of people who live in the development.
No rules apply everywhere, but it is generally agreed that a project on one acre shouldn't include more than 60 families. Any extras show that the project doesn't meet the "luxury" criteria.
Trusted Builder
Buying a home from a reputable real estate developer is very important. They will make sure that the quality of the building, the mentioned specs, the delivery of promised amenities, and the date of possession are all met, making the purchase stress-free.
Homebuyers should look into the developer's past while looking at high-end buildings built by a reputable builder. You can also look at their awards and credits to determine their trustworthiness.
Focus on Details
One thing that is often overlooked when buying a luxury apartment is how well the developer pays attention to details. Luxury apartments look nice, but it's important to make sure they're planned and built by the National Building Code, especially regarding how well they can stand up to natural disasters like earthquakes.
Another crucial thing to think about is whether or not the high-end features, such as climate control systems, solar panels, and rainwater collection systems, are of the quality your money deserves. The real story of luxury is always told by the quality of the materials used and the high-end fittings.
Key Takeaway
Even though it's hard to stop developers from making money off of the luxury label, it is possible to figure out what real luxury means in India. When you spend a day going from one luxury flat for sale to the next, make sure the one you choose takes your budget and status into account.
As you can see, a single word like "luxury" is not enough to stand out a project from the rest. So, people who want to buy luxury apartments in Koramangala must carefully consider all of the above factors before deciding.
Reader insights
Be the first to share your insights about this piece.
Add your insights