Ernest Hemingway's 'A Moveable Feast': A Memoir of the Lost Generation
It was a magical literary era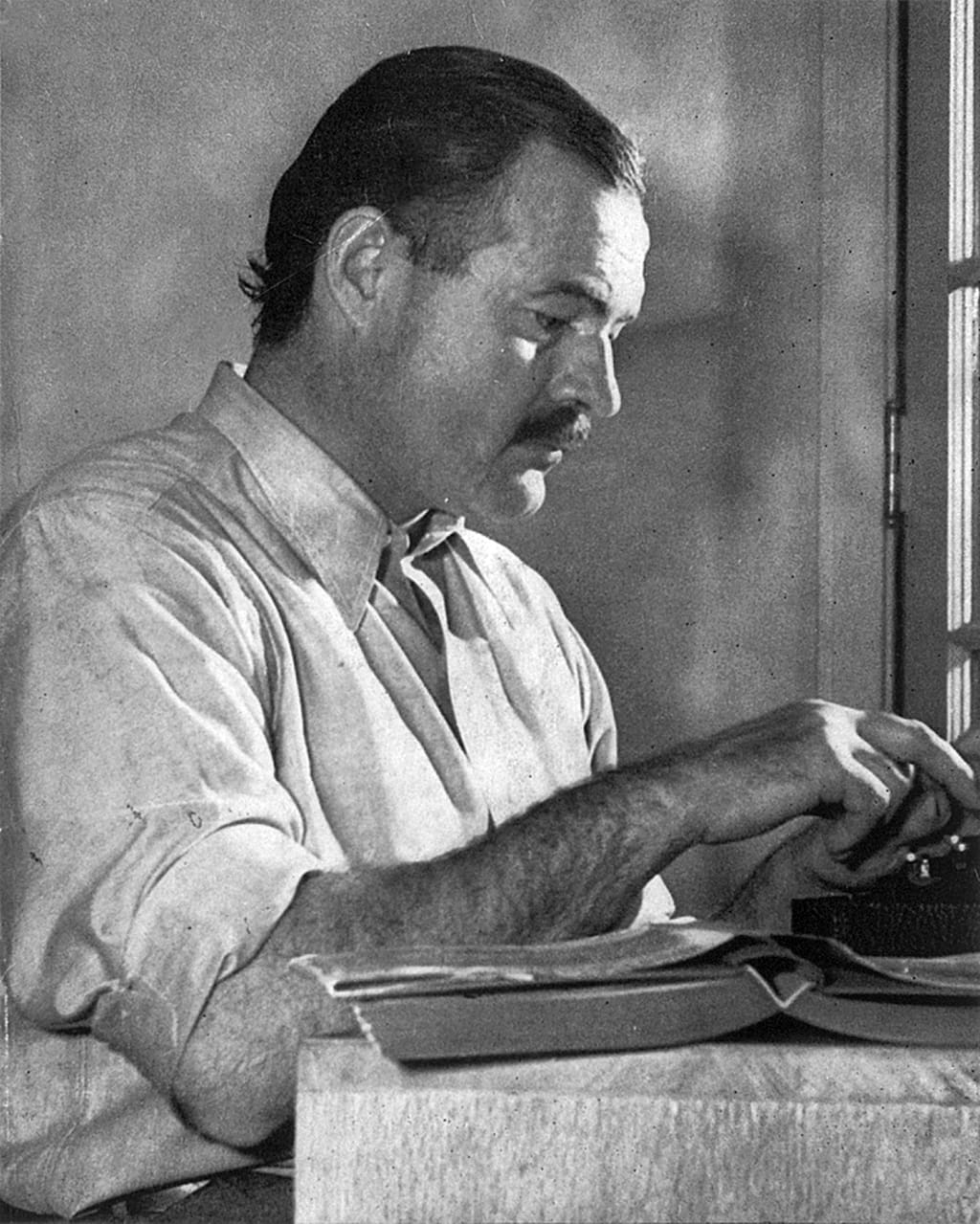 Image source: Wikimedia Commons
Every year I reread three books: The Razor's Edge, The Shadow of the Wind, and Ernest Hemingway's memoir of his Paris years, A Moveable Feast. As I was starting my annual journey with Papa yesterday, I wanted to look back at my review of the book, only to find that somehow, unforgivably, I had not written one. That oversight gets corrected today, because this is a book everyone should read, especially if you're a writer, a Hemingway fan, or interested in the Lost Generation period of the 1920s.
A Moveable Feast is Hemingway's firsthand account of his time in Paris between 1921 and 1926, covering the years just before the publication of his novel The Sun Also Rises in October 1926. It provides both a historical record and valuable insights into his writing process during those formative years, as well as serving as a chronicle of the other great ex-pat writers of the 1920s. These include such luminaries as Scott and Zelda Fitzgerald, James Joyce, Ezra Pound, Djuna Barnes, John Dos Passos, Gertrude Stein, Alice B. Toklas, Ford Maddox Ford, and the patron saint of all booksellers, Sylvia Beach.
The memoir is a fascinating glimpse into the post-World War One period that still fascinates both readers and writers today, exactly 100 years later. It explains the genesis of the term "Lost Generation" (credit for that goes to Gertrude Stein), gives a sometimes-startling account of life in Paris in the early 20th century, recounts his marriage to first wife Hadley (and its ultimate disintegration), and contains a story about F. Scott Fitzgerald most fans of The Great Gatsby know nothing about.
Hemingway recounts a conversation with Fitzgerald during which the legendary author told Hemingway about an argument he had with his wife Zelda during which she mocked his manhood. Fitzgerald was known to be horribly insecure about many things, especially his marriage, and he told Hemingway that after her comment he was worried about how he "measured up down there." Hemingway being Hemingway, he immediately steered Fitzgerald to the nearest men's room to inspect Scott for himself; following this inspection, Hemingway assured Fitzgerald that he was a perfectly normal size. And you thought writers were boring.
The memoir of these Paris years was written more than 30 years after the fact, and the book was not finally published until three years after Hemingway's death on July 2, 1961. He was not, however, relying only on distant memories for the material. In the mid-1950s, Hemingway was staying at the Ritz Hotel in Paris when a hotel employee who knew him from those earlier days reminded him that he had a trunk still stored in the hotel's basement from 1930. In that trunk, Hemingway found letters and two stacks of notebooks from his time in the city in the 1920s, and it is the material from those notebooks and letters that forms the bulk of A Moveable Feast.
The memoir is filled with wonderful anecdotes, advice, observations, and quotes, including one of my favorite Hemingway quotes ever. Earlier I mentioned Sylvia Beach, the owner of Shakespeare and Company Bookstore in Paris. During those early years when he was just an unknown journalist for the Toronto Star trying to write his first novel, Sylvia essentially adopted Hemingway (as she did many other writers); he had his mail sent there, she loaned him novels to read, made sure he was eating regularly, and spent time with him and Hadley when they had few other friends. In A Moveable Feast, Hemingway can often be caustic in his assessment of people; of Sylvia, however, he wrote this: "No one that I ever knew was nicer to me."
Pick up a copy of this excellent book today; it just might become a lifelong friend.
First published on Medium.com.
book review
About the author
I'm a writer, podcaster, and bookseller whose ultimate goal (besides being a roadie for the E Street Band) is to make reading, writing, and books in general as popular in Texas as high school football. It may take a while.
Reader insights
Be the first to share your insights about this piece.
Add your insights