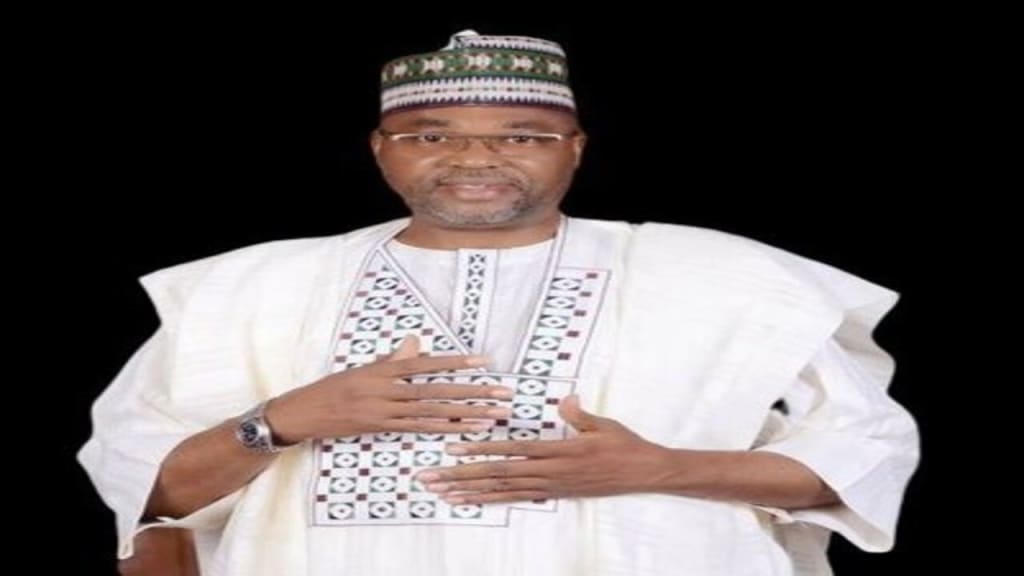 Engr. Ahmed Yusuf was born in 1962 in Pantisawa in the former Muri division. He started his primary education at Pantisawa Primary School and completed it at Muhammed Nya Primary School, Jalingo in 1975. He then proceeded to the then, Government Secondary School, Jalingo from 1975 to 1980 for his secondary education. Thereafter, he went to the Kaduna Polytechnic for his National Diploma from 1980 to 1983 and Higher National Diploma from 1986 to 1988 in Civil Engineering. He also attended a Strategic Leadership Training Programme at Templeton College, Oxford University, United Kingdom in May 2002 to sharpen his leadership skills.
Engr. Ahmed Yusuf's leadership, qualities, and political acumen manifested early in life when he was elected in 1986 as the President of the Kaduna Polytechnic chapter of Gongola State Student's Union. The master strategist, tactician, and astute politician served as Director General and Chief Strategist of Rev. Jolly T. Nyame Gubernatorial Campaign Organization in the successful 1999 and 2003 general elections respectively in Taraba State. He also served as Taraba State Director of Publicity of the Obasanjo for President Campaign Organization in 1999.
Engr. Ahmed Yusuf was an experienced, articulate and quintessential administrator as a Commissioner at the Ministry of Finance, Ministry of Works, Special Adviser to the Executive Governor on Rural and Urban Development and Chairman Task Forces on Fertilizer Procurement, Distribution, and Sales in Taraba State, Chairman of Taraba State Investment, Chief of Staff to the Taraba State Government during the administration of the Acting Governor, H.E Alh Garba Umar UTC. He discharged his duties credibly and diligently and served as a source of inspiration to his staff wherever he finds himself.
Engr. Yusuf has been in politics right from his school days and dove into the murky waters of politics right after his NYSC and sought to contest the Chairmanship of Jalingo Local Government just before Taraba State was created. He has been a professional politician since then and has been consistent. If truth be told, Engr. Yusuf has paid his political dues to the people of Taraba State. The political elites in the state could attest to this if there are remnants of honesty left in us.
As a Professional Engineer, he worked as a Project Engineer with Ideal Consultants, Kaduna from 1989 to 1991 and was a Maintenance Engineer with the Kaduna Refinery during his NYSC service year. Engr. Ahmed Yusuf's love for education and zeal to serve humanity made him serve as a teacher with the then Gongola State Schools Management Board from 1985 to 1986. Every aspect of Engr. Ahmed Yusuf's life is characterized by loyalty, discipline, patience, perseverance, humility, generosity, the strength of character, vision, and philanthropy.
Engr. Ahmed Yusuf is dynamic, humble, urbane, and well-traveled from a disciplined and varied background suitable for bringing about development and harnessing the abundant resources of the State for uplifting the lives of so many people. His leadership, vision and ability to form a knowledgeable, focused, and motivated team is needed at this period to provide the impetus for kick-starting the much-needed developmental transformation of the State to an enviable position in Nigeria.
He was appointed and sworn in as a Federal Commissioner of the Revenue Mobilization Allocation and Fiscal Commission representing Taraba State by Muhammadu Buhari on July 2nd, 2020.
Engr. Ahmed Yusuf who relaxes in playing table tennis, reading and discussing international politics and comparative religion and happily married to his spouse, Hajiya Fatima Isa Tukur, and blessed with a son named Ahmed ( Arfat ) Ahmed Yusuf.