Embrace Technology, Unleash Your Independence
Getting Out of Your Comfort Zone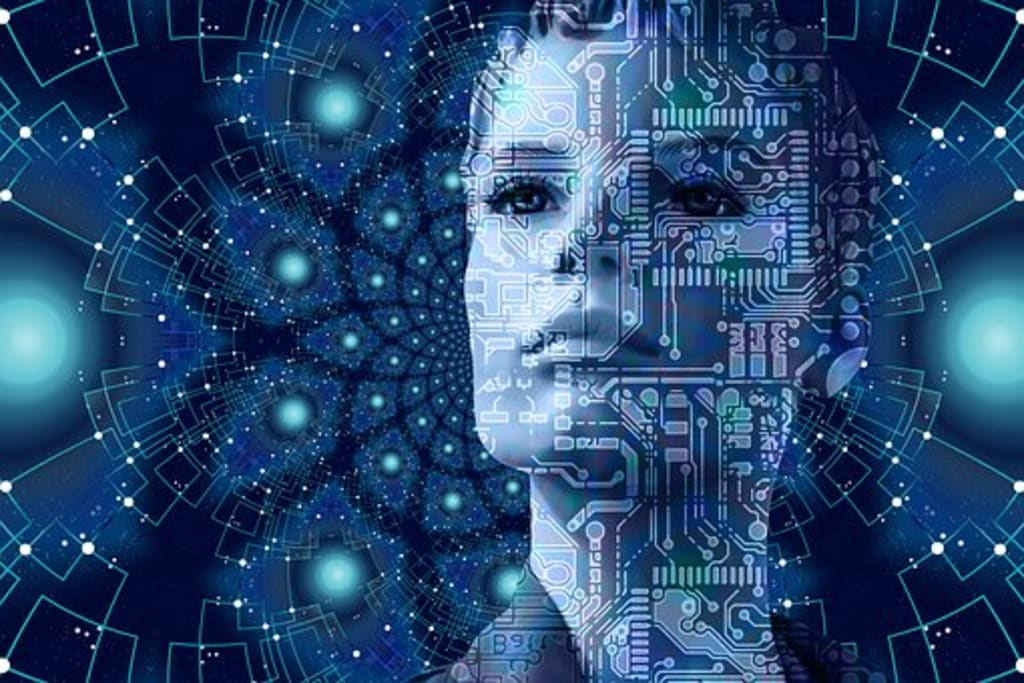 Growing up, I loved technology, used it, but never saw myself as a technologically-talented individual. My favorite subjects in school were English, History, Social Studies, and Geography. I've always been comfortable with using a computer, but beyond doing research on the internet, producing word processing documents, and playing PC games, my confidence in my ability to play around with a computer was very limited. Everything changed for me in January, 2012.
In January, 2012, I had been out of work for a year, after having been fired from a medium sized commercial bank for making mistakes processing customer teller transactions. My main role was financial sales representative, but given the small size of the branch, there was no need to have more than two tellers at the window, so when business was slow, I assisted the tellers with their transactions. I had been a solid, almost rock star financial sales professional, from May, 2011 and was on the path to becoming an Assistant Branch Manager. Just like that, my career at that bank was done.
From January, 2011 to January, 2012 I looked for work. My efforts were mostly focused on trying to get a job in the federal government. Whenever I talked to the recruiters at job fairs, I kept getting the same message: I'm a great candidate, with valuable experience, and if only I had some technical experience, they would be ready to hire me immediately. After hearing this for a year, I finally got the hint.
In January, 2012 I enrolled in an Associate of Science in Network Security program at Howard Community College. At that point I had had my Bachelor of Arts Degree in Political Science degree for three years. I started with a basic course on computers, learning about the parts of a computer and all their functions, and then took the following courses: Introduction to Microsoft Office, Introduction to Network Security, Firewalls & Virtual Private Networks, and Intrusion Detection Systems. In November, 2012 I was hired by Bank of America as a Quality Analyst, and never returned to Howard Community College to complete my Associate Degree in Network Security.
Although I never finished my Network Security Degree, I experienced a 180 degree turn, in terms of the level of confidence I had in working my way around and using computers. I used the knowledge I learned to set up intrusion detection systems for my network and my family's network. My mom and brothers haven't had to take their computer to a computer technician whenever they've had computer problems, because so far, I've been able to diagnose the issues and resolve them. Apart from getting a boot virus removed, I've been able to be my own computer tech and fix my computers.
When I launched my company, Adventures of a Charming Third Culture Kid, Inc. in January of this year, I had never built a website before, ever. However, due to my now high level of comfort with technology, I dove right into, headfirst, and launched it successfully on my own, without any help. When it came to adding codes to my website that I'd received from my new advertising partners, I asked one of my best friends, a computer engineer, the best way to go about it, but as far as inputting and implementing the codes, I did it myself.
To put it simply, had I not embraced technology, I would have had the opportunity to be self-employed and pursue my specific passion, my blog about growing up as a Third Culture Kid. Embracing technology has saved me potentially thousands of dollars that I would have paid in repairing my machines, and paying consultants to launch my websites. Finally, embracing technology has enabled me to pursue several independent contract opportunities, opportunities that would have been closed off to me without a basic level of knowledge and comfort of using technology.
Simply put I embraced technology, I'm now finally fully independent.