Does Your Business Need a Website?
Is it worth it for your business to establish and maintain a website?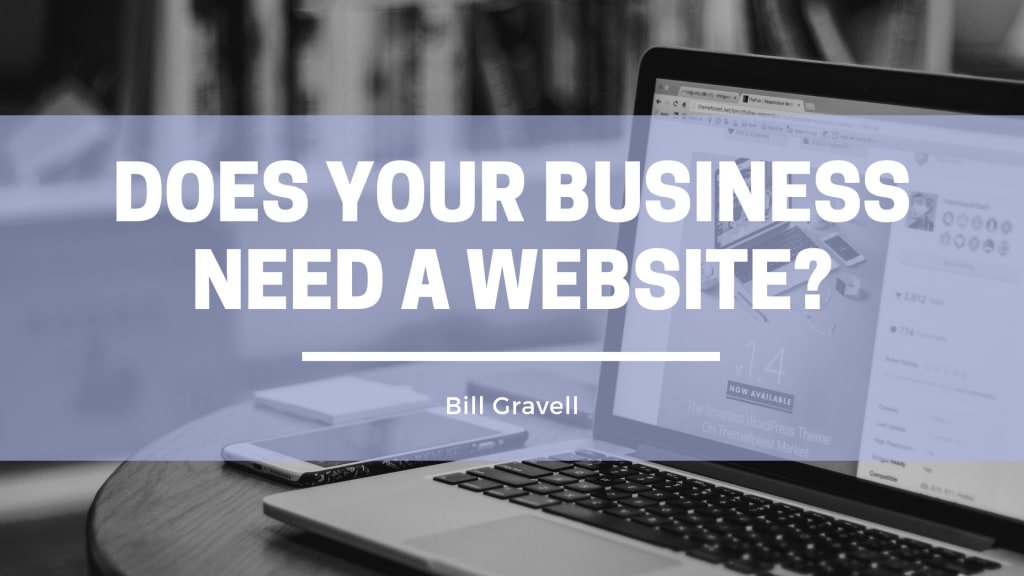 Nowadays, businesses frequently have a website readily available for customers to find. There are many reasons for this rising trend, from increased online presence to proactively answering customer questions.
However, there is no single rule for businesses to follow. While many may say that having a website is essential, there are just as many stating the opposite. For example, many business owners believe they are covered if they have a social media presence (Facebook, Instagram, etc.). While this may be true to a certain extent, it is not the same as having an actual website.
Let's take a closer look at why a business may want a website - and what it can do for a company's image.
An Online Presence
Websites enable companies to have an online presence. In other words, they ensure that when a customer searches for their information, they'll find it. According to one report, up to eighty-one percent of people looked for a company's website before making a purchase. Presumably, those that fail to find the company's information will move on to a different company providing the same product or service.
There are many forms of online presence in business. A website is the most common form, but there's also a social media presence. Social media is an excellent way for companies to provide customer service and make themselves available to the public.
Unlike a social media platform, a company can have complete control over the content of its site. This is critical for several reasons. First, it enables a company to list all relevant information, including a storefront, should one be required. Second, it ensures that the website is always up and running. When a company relies solely on social media, they run the risk of suffering when the platform faces an outage. Social outages aren't unheard of, so this is something to keep in mind.
Branding
Branding is a critical part of running a business. It's how people recognize (and remember) a company, allowing it to stand out from the rest. A website can go a long way in establishing a company's brand, as it will include the logo, company goals, color palette, and any other visual elements essential to the brand.
These days it is more effective for a company to rely on digital marketing and branding, as opposed to more traditional methods. This means utilizing a website, sending emails, and placing ads online.
A Place for Updates, Announcements, and News
Spreading the news is admittedly more accessible than ever, thanks to the internet. A website makes this process even easier, providing a place for all news, announcements, and updates. Most customers will look to a website for this information, so it is best not to disappoint them.
24/7 Availability
When a potential customer has a question about your business, the first thing they are likely to do is to search online. In other words, your website will be readily available 24/7, potentially answering questions even when the company has closed for the night or weekend - all at no additional cost to the business. Best of all, the customer got their answer.
Cost Efficient
It may be tempting to cut costs by skipping the website part of the process, but websites are actually relatively cost-efficient. Yes, hiring a specialist to create a stunning website is always possible - but that's not the only route.
There are dozens of ways to build and host a website. Some are pretty affordable - and approachable, even for those who don't know much about technology. And remember - this is a business expense, so that it can be included during tax season.
About the Creator
Judge Bill Gravell is a lifelong resident of Williamson County, Texas. His children and grandchildren are partly his reasons for fulfilling his goals to make his region safe and prosperous. Visit billgravell.net to learn about his career.
Reader insights
Be the first to share your insights about this piece.
Add your insights