Digital Marketing: New Hope to All Businesses in the COVID-19 Pandemic
Implementing Digital Marketing Strategies is the Perfect Solution
As we know, the whole world is suffering from COVID-19 pandemic. This pandemic has affected the whole world. Due to which many countries around the world have implemented the complete Lockdown concept. So that people's lives can be saved. By the way, governments know that this will affect businesses and jobs. But, let me tell you it's not easy for governments to Lockdown the countries. The COVID-19 epidemic is a deadly risk to both health and wealth.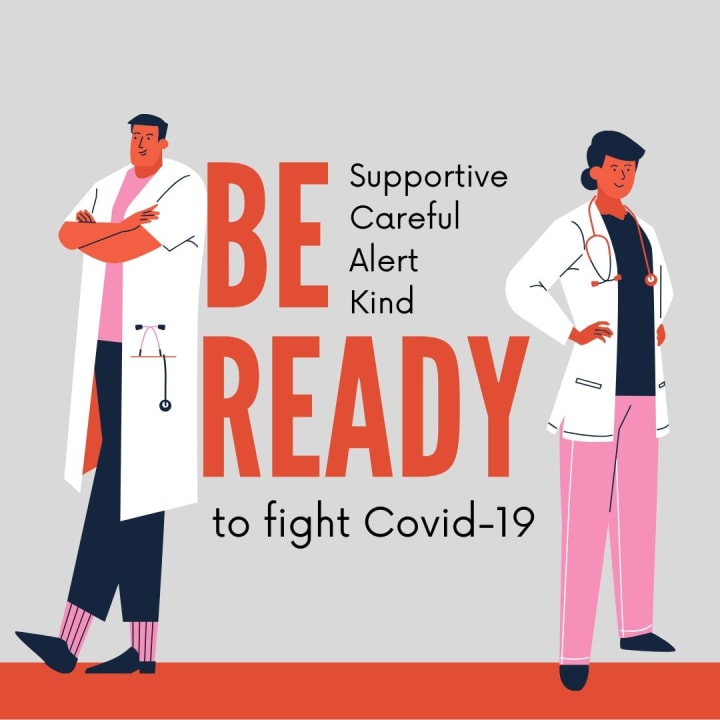 However, governments in many countries believe that lockdown is the only solution. But that's not true. Hence, governments have started opening the lockdown. So that people can do their daily work. However, relaxation does not mean that conditions have improved. Rather it's necessary to be very careful in these circumstances, whether you are doing routine work or going to the office. And, the same goes for businesses also.
Now, you may be wondering how in business? So let me tell you that digital marketing service is a better option, with the help of which you can maintain and grow your business. I know all businesses whether startups or brands and from B2B to B2C have been affected. But offline businesses have been affected the most. However, If you use digital marketing, you will be saved from a lot of business challenges.
After the COVID-19 epidemic, people spent more time online. In my opinion, offline businesses should spend some money on website development to make their business online presence. With the help of online presence, anyone can grow their business as people like to search and research online before purchasing any products or services. Hence, having a business website is the first step and it's crucial for any business. Afterward, the business needs to implement an effective digital marketing strategy to take their business to the new heights.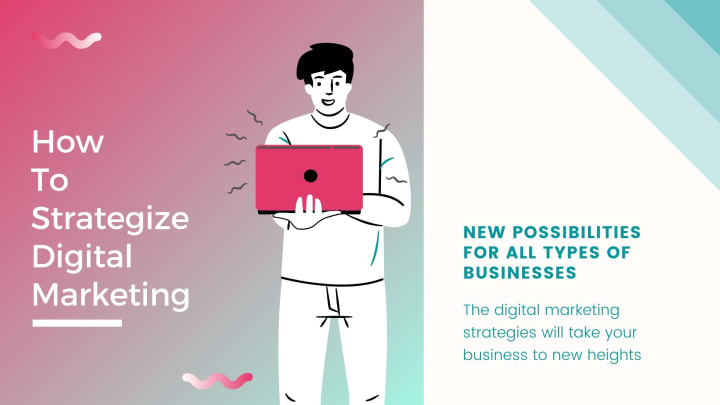 I know that there is no exact digital marketing strategy. Rather, strategies have to be made according to the requirements of the business. Here are the strategies on how to get started:
Get a Fresh Website or Revamp your Website: If you are running a small business or just started and never thought about online presence. It means you're missing the market. Therefore, to get an online presence, you need to get website development services from experts. And, if you already have a business website and your sales going down. It indicates that you need to revamp your website now.
Opt Correct Platform for Marketing: Digital marketing consists of many marketing platforms such as SEO, SMO, PPC, Email Marketing, etc. It depends on you which strategy you use according to your business needs. And I would like to tell you that you can also go with paid marketing.
Social Media Strategy: Basically, enterprises use social media websites for brand awareness. Social media websites such as Facebook, Twitter, Youtube, etc have billions of users and it is increasing day by day. However, The social media platform is the perfect place for promoting products and services.
SEO Strategy for Website: Implementing SEO strategy is an essential step if you want to make your website search engine friendly. It helps you to increase organic results because people like to search for things in search engines. Your website is a primary source of lead generation, so you will need the best SEO services.
In the COVID-19 pandemic, the IT sector had a minor impact, they have used the work from home strategy to run their business smoothly. But those businesses who do not have an online presence have suffered the most. However, A digital marketing solution creates new possibilities for all types of businesses whether you are running a local business or a large business. So, Go Ahead...!!