Different Ways to Make Money
Money making online without investment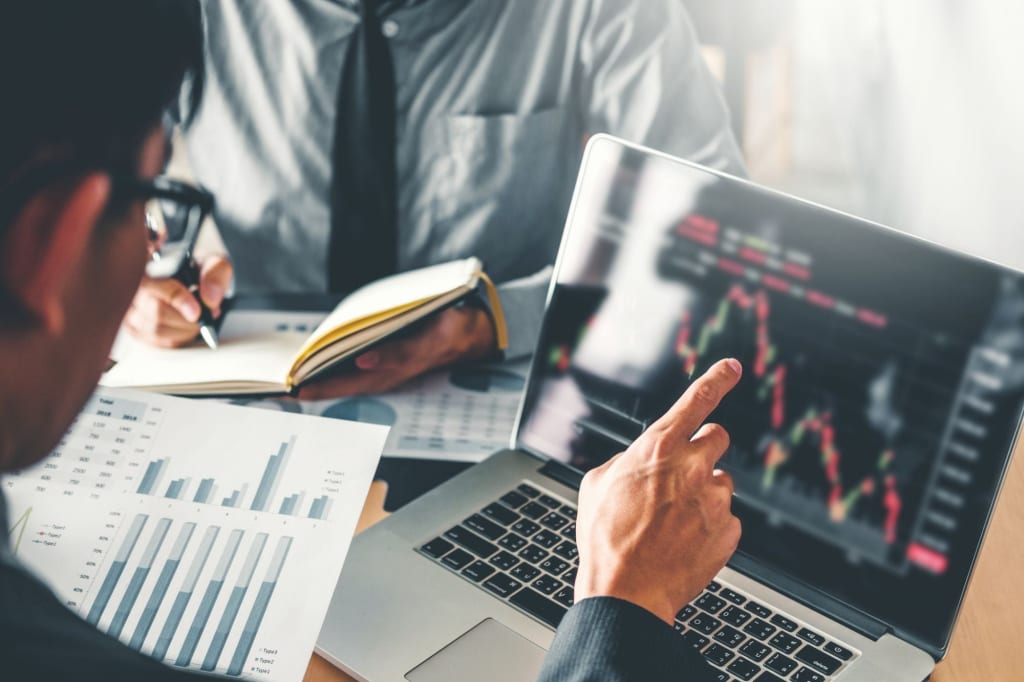 There are so many ways to make money online that it's hard to list them all.
I've Listed 43! And I've broken them down for you!!
Usually, the hardest part is picking one or two methods and then getting started. Below is a pretty big list, but realize I could've made it twice as long. For the most part, it will serve as a good foundation for you.
Don't forget that you can combine some of these to make the most amount of money. For example, you can create a YouTube channel to generate lots of traffic. You can generate money from AdSense on the channel AND you can sell an affiliate offer to a physical product. You can also have a landing page to where you sell a digital product showing people how to best use that physical product. But I digress. Let's get to the list.
Money Making Opportunities:
1. YouTube channel- By creating a YouTube channel you can create an audience that may be interested in what you have to say or recommend. You can then leverage this by selling affiliate digital products or affiliate physical products.
Using this technique requires video editing and learning how to create engaging videos. In other words, you need to connect with the people you're talking to. You can create a channel where you don't have to get in front of the camera also. It will probably require a little bit of outsourcing for you to be able to do this effectively. (Unless you already have some computer and video editing skills.)
2. Vlogging- this one is related to creating a YouTube channel. With this method you need to entertain. You also need to create a connection with your audience. The more viewers you get, the more money you make. Usually, with this method you become reliant on the money coming in your YouTube, unless you become an influencer.
3. Signing up for Simple Outsourcing Jobs- with this method you would sign up for simple jobs likes reading emails, watching videos, completing surveys, writing comments, inputting data. Some sites that you can use for this are: Swagbucks, clicxsense, Inbox Dollars,mTurk, Neobux, etc.
4. Blogging – you create a website (usually using WordPress) to write about your favorite topics on a regular basis. Once you get people coming to your site, you can earn money through ads.
5. Freelancing- this may be one of the biggest opportunities out there. You can sign up on sites like: Access to This Page Has Been Blocked or Upwork | Hire Freelancers. Make things happen. and you can find job postings for things that you are already proficient in. You could provide services like video editing, programming, copywriting, drawing, virtual assisting, graphic designing, affiliate managing, as SEO managing, photo editing etc.
6. Google AdSense & other ad networks –These would be like virtual billboards. You make money by getting lots of people to click on ads that are placed on your site. Of course, the more traffic you get to your site, the higher the likelihood that you will make lots of money..
7. Affiliate marketing – you could sign up and sell physical and/or digital products. You would sign up with ClickBank, Commission Junction, warrior forum, Amazon, host gator, etc. Depending on what you want to promote (using many of the methods listed), you would promote digital products, physical products, services, etc.
For example, you could endorse a product that shows people how to make money online (that would be a digital product). Or you could promote a VPN service.(Once people sign up for the VPN using your link, you will get paid.) Or, you could sign up with Amazon and promote one of their physical products==> for example, you could start a channel about photography and then recommend a particular camera that links to Amazon. It would work the same way, once someone clicks and buys from your link, you will get paid.
8. Selling through Amazon – you could buy inventory of a product that you know will sell. Then you would either use Amazon as a platform to sell and/or you could have Amazon fulfill the product for you. If you decide to use their service for the fulfillment, called Fulfillment By Amazon (FBA), you would have to pay for their warehousing of your product and then ship it for you. The disadvantage of this is that it's a little more expensive, but the advantage is that Amazon Prime moved a lot of inventory. It can also be hard to rank for their search results.
9. Copywriting - if you're good with words, you can make a lot of money. People are constantly looking for writers who can get people to buy. It is one of the most sought after skills, but you have to be really good at it. Good places to find opportunities include but are not limited to: Upwork, Fiverr, iWriter, etc.
10. Reviews- whether you're an influencer or if you just can find companies who are looking for reviews, they will pay for you and your time. Certain companies will pay for you to go and review their restaurants, product, movies, etc. on the other hand if you are an influencer, your audience will be interested in your review of products, restaurants, etc.
11. Online consultant – if you are an expert in any field, you can be hired usually for a temporary contract to help with problems or issues. Of course, you will have to have a background in whatever it is you're hired to consult for. Your recommendations must be substantive and effective for you to have long-term success.
12. SEO (Search Engine Optimization)- many companies will pay you to help them rank well in search engine results. Of course, you need to know what factors are important and effective in getting pages and sites to rank well on search engines, like Google or Bing. You can either create a company and advertise or you can provide freelance services using one of the companies listed above.
13. Email marketing – people will pay you to create Email Marketing Sequences (Drips). If you can help people create emails that will bring people back to their website, this will help them make money and bring you more money as a result.
14. Email database selling – if you are good at marketing and you are able to build a large email database, you can either email that list and advertise a product for people that pay you or you can sell the emails (list) for a price.
15. Domain Name flipping – many people create websites. A lot of times they are able to sell them for a large profit. Buy and Sell Online Businesses, Websites, Apps & Domains - Flippa is a site that you can use where you can list (almost like a real estate listing) your site and sell it. The more revenue that you make on a site, the more you will be able to sell the site.
16. Creating WordPress plug-ins – you can either code these yourself or hire someone. It's best if you go in having an idea for something that will be useful to WordPress users.
17. Creating Themes- you can create themes that allow people to easily modify the look and feel of sites. For example, you can create themes for Shopify or for WooCommerce.
18. Developing mobile apps – you could create games or apps that are useful and/or entertaining for people. You can code these yourself or hire someone to do it. It can be expensive to hire someone, but you can definitely make a lot of money but this.
19. Transcription services – many people, especially YouTube creators, are looking for people to transcribe their videos. You can do it manually or use software to help you. If you do decide to use the software, it is best to proof before sending it off.
20. Translation – many companies and individuals who deal with international clients are looking for individuals to translate documents and videos.
21. Virtual assistant – more and more people are looking for people who can help them leverage their time. Many opportunities exist for positions such as data entry, customer support, and many other jobs that can free up people's day.
22. Tech-support – many companies hire people to help with their staff with software and hardware issues.
23. Online surveys – certain companies will pay you money to fill out surveys for them. You need to sign up with them first.
24. Online tutoring – there are sites on the Internet where you can help students from all around the world need help with their homework and/or to prepare for tests.
25. E-books – you could write books or pay someone to write books for you. You can either sell them yourself or sell them as Kindle books.
26. Podcasting – You can think of this as creating a YouTube channel, but without the camera (though there are podcasts that are filmed). Here you would discuss subjects that people are interested in. You could sell things by recommending affiliate products, by up-selling things like the videos, or you can just generate traffic that can be directed to your site, Etc.
27. Lead generation – if you are good at generating leads, companies that are in a niche like insurance, education, sales, etc. will pay lots of money to you for each of the leads you generate for them. You would do this by either paying for traffic, such as Facebook ads or creating traffic through organic means, like YouTube.
28. Stock photography – you can upload your photos to sites That sell them. You will get paid every time someone downloads them.
29. Stock trader – you can buy and sell stocks for a profit. There is a lot of risks, but there's a lot of reward for doing things like this. You can also trade-in options, futures, and mutual funds.
30. Arts and crafts – sites like Etsy allow you to sell handmade trinkets and items.
31. Forex trading (Foreign Exchange) – you can buy and sell currencies. This is also very risky as it usually involves borrowing money on margin in order to get enough leverage to make good returns.
32. Product testing – companies around the world will pay you to test their products.
33. Crowdfunding – you would pitch a product idea people and they would invest if it's a good enough product.
34. WebCam broadcasting – this one is controversial. But it is a way to make money and that's what I promised I would list for you.
35. Selling insurance online – companies will hire you to sell insurance online. You may have to get proper licensing in your state.
36. Dropshipping – you sell products that you don't yet own. First, you sell them and then you buy them at a cheaper price so that you can pocket the difference.
37. Retail arbitrage – you find items, such as Brand name Tennis Shoes, at a cheaper price and you sell them for profit. Some places where you could find good deals are goodwill, T.J. Maxx, Marshalls, etc. and then you could list them on sites like eBay and Amazon.
38. Resume writing – you could help people improve their resumes and cover letters (Curriculum Vitaes).
39. Buying and selling old mobile phones and Laptops- You can use sites like the Facebook marketplace to buy cellular phones and MacBooks, etc., to buy electronics at a discounted rate and sell at a higher price.
40. Online gambling – if you are good at sports betting or online poker or something similar, you could make money doing spending your days focused on beating the competition.
41. Selling School Notes – if you're a college student people will pay you to sell them your notes. There are even some sites that will buy your notes to re-sell. You usually have to be a pretty good student for that.
42. Selling textbooks – although fewer physical textbooks are being published, you can still purchase used textbooks and sell them at the beginning of semesters for profit. (Hint: the timing of purchases and sales influence the amount of your profit.)
43. Domain name arbitrage – if you buy domain names and you wait, people will often contact you to try and purchase them. This was a huge business many years ago.
The bottom line: there are many many ways to make money online, and I haven't even listed all of them here. I hope that this gives you a great starting point. A lot of these methods can be combined. A lot of these methods can give you ideas into creating new methods that maybe not a lot of people are using. The most important point to all of this is that it's important to just start. The only way to make money is to get started!
I hope this helps! Best of luck.