DeFi on the Binance Smart Chain (BSC)
Binance Smart Chain DeFi projects have paved the way for an alternative to the Ethereum blockchain.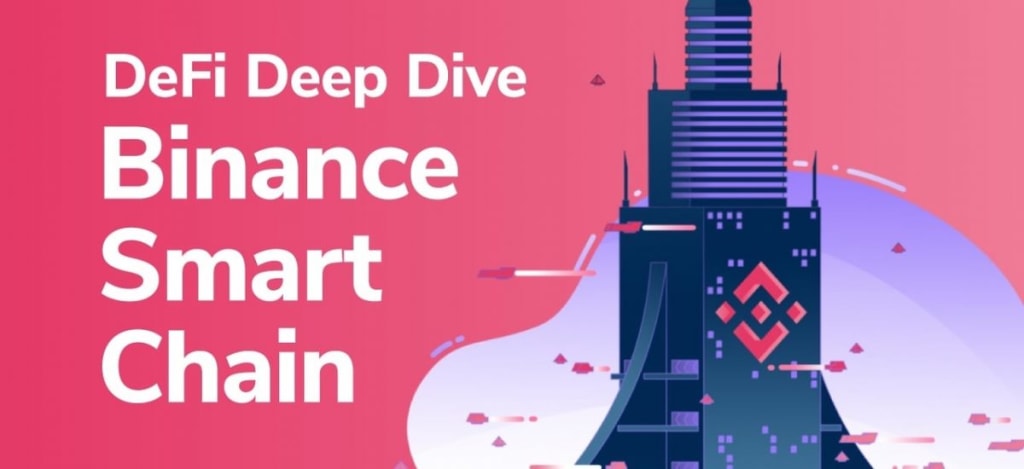 DeFi on the Binance Smart Chain (BSC)
The Binance Smart Chain is therefore a blockchain parallel to the Binance Chain , which also works with bep20 token generator BNB, and which was intended to allow the creation and execution of smart contracts . The BNB token can also be staked on this blockchain, in order to operate the network.
This blockchain is based on the Proof of Stake Authority (PoSA). This mechanism, unlike Proof of Work (PoW), consumes almost no electricity, and allows extremely fast transactions. But if you've been following our other articles, you know that performance doesn't come without a cost. On the BSC, only 21 nodes are used to validate transactions, and these nodes are chosen based on a vote, where BNB holders can vote for the nodes they want to see used. The BSC is therefore not that decentralized.
As one might suspect, it is extremely dependent on Binance and its token, BNB. The strike force and gigantism of Binance, however, makes it possible to bring both a lot of credit and a supply of projects to the BSC, and the advantages it offers tend to make users forget its centralization.
In the future, new competitors will come to face the BSC and the Ethereum blockchain, such as the Cardano blockchain for example. Only the arrival of competition will allow us to see if the DeFi world prefers decentralized options that are not backed by a central entity.
Introducing DeFi
As you probably know, DeFi (or decentralized finance ) aims to replicate the financial system we know, without any intermediary with a central authority. The markets are free and regulated by supply and demand, and many financial mechanisms (loans, derivatives, futures, borrowings, etc.) are integrated to offer users a truly complete financial system.
DeFi had exploded in 2020 with the Ethereum blockchain, which allowed smart contracts to be executed, and ERC-20 tokens to be created. These tools have given the possibility to many projects to be created, by offering services in the DeFi universe by means of smart contracts and new cryptocurrencies.
Prior to the release of the Binance Smart Chain, DeFi was already recording almost $10 billion in value locked in smart contracts (total value locked) on the Ethereum blockchain alone. Since then, the amount locked in DeFi has risen to $30 billion, and it shows no sign of slowing down.
While BSC is still just a young foal in DeFI, it is growing at full speed, recently going from 300 million to 600 million in just a few weeks.
create bep20 token has proven itself as a smart contract platform and DeFi has begun a transition to BSC.
A short tour of yield farming mechanics in DeFI
To better understand DeFI, a brief overview is in order. Smart contracts are not limited in possibility, so this list is not exhaustive. New projects are born every day with new ideas, but here are the most popular.
Yield Farming is not limited to Binance Smart Chain . This term simply means optimizing returns on investments owned through DeFi activities . Clearly, it is about earning more cryptocurrencies with your cryptocurrencies .
The analogy of yield farming is telling: your cryptos are seeds, which you will plant for beautiful harvests. Take your straw hat and warm up the tractor, we're going to tour the fertile lands of the region.
Lend your cryptocurrencies in exchange for interest
Some protocols have specialized in this service (we think of Compound or Aave). On the BSC, the current leader seems to be cream.finance. In general, borrowers must provide collateral (other cryptocurrencies, the value of which is greater than the loan). If the value of their collateral drops too much, all or part of them will be sold, in order to secure the funds and the interests of the creditors.
Borrowers can use available funds without having to resell their cryptocurrency. For example, a Bitcoin owner who also wishes to bet on the rise of Ethereum can decide to block his Bitcoins in the protocol, to convert the cryptocurrencies received into ETH . When he has sold his ETH at a profit, he will then recover his Bitcoins, achieving a nice performance. Cryptolending makes it possible to carry out a form of leverage trading, DeFI style.
For the most stable cryptocurrencies, interest rates rarely exceed 5%/year (for creditors) in these protocols.
Provide liquidity to a liquidity pool
Liquidity pools allow you to become DeFI market makers . Market makers offer buying and selling prices on the same asset. They buy from sellers, and sell to buyers, making a profit in the meantime. They exist on all exchange protocols (even on classic exchanges like Binance) bep20 token development service and are necessary so that the markets are fluid and liquid: the day you want to sell your bitcoins, you do not want to place an ad on LeBonCoin for that.
On DeFI, the difference is that you don't need a lot of capital or complicated algorithms to become a market maker: you just need to deposit funds in a liquidity pool . This will regulate the purchase and sale prices for you.
In order to feed a liquidity pool, you will need two tokens , in a 1/1 ratio compared to their dollar value. Through a smart contract, you offer your funds to a liquidity pool, which generates income through the fees paid by each user who uses it to exchange one cryptocurrency for another in the pair.
#bep20 token generator #create bep20 token #bep20 token development service
business
About the author
Create your own crypto tokens with Binance BEP20 token development. Leverage decentralized finance on binance smart chain with cross-chain compatibility.
Reader insights
Be the first to share your insights about this piece.
Add your insights