Customer Retention
and how to maintain it...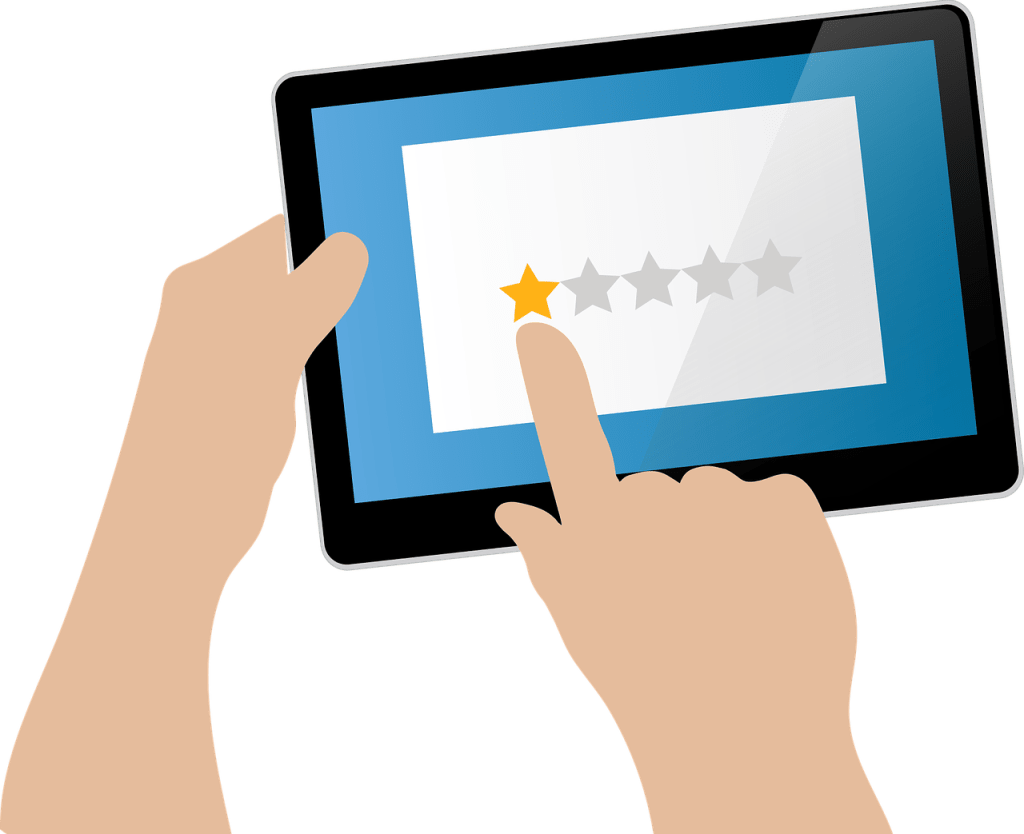 Asking for feedback from your customers shows that you value their opinion
For companies that provide a service to their customers and clients, it is vital that they go the extra lengths to provide a high-quality experience that is expected from them. Regardless of the type of industry your organisation operates in, your customers are key to its success.
Here with Lookers, retailers of the VW Crafter, we explore the different methods that businesses use to provide a high quality service for their clients and customers.
The benefits of personalisation
Adding a personal note is a great way to establish a positive interaction. Have you ever noticed your waiter or waitress leave a simple thank you signature on your bill? Such a simple addition can make the customer feel appreciated and this is evident across all industries, whether it's a hand-written note or an email on purchase.
Keeping them up to date with the latest news can work in the same way. By providing regular updates of your product or company, while using their first name, you are showing customers you care about them and are looking out for their needs.
Mentioning any upcoming events is another key selling point. Is it their birthday? If so, how can you make it special? Showing that you care about them by personally recognising key events in their own calendar can prove that you appreciate their custom. For larger companies this may just be an email, whereas smaller companies may go one further and drop them a card or a call – if you have a great relationship. Why not include a discount off too to once again tempt them into purchasing your product?
Ask for their feedback
By regularly asking for feedback from your customers shows that you value their opinion of your business and are constantly looking for ways to improve. Whether this is a short survey online or on review sites such as TripAdvisor, you should always make sure to respond to your customers' answers. This is extremely important to smaller businesses as 90% of consumers indicate that their decisions are influenced by online reviews, according to a BrightLocal Local Consumer Review Survey.
By regularly getting in contact with reviewers and communicating with them is an effective way to show both current and potential customers that your main focus is them and the service they are provided with. After all, communication is key.
Provide loyal customers with rewards
Since a loyal profitable customer base is highly sought after, returning guests are key to the hotel industry. Putting it simply, it's easier and cheaper to service an existing customer rather than finding a new one. Plus, returning customers are also known to spend more than first-time customers. One way to maintain customer retention is to reward loyalty.
Since weekend bookings are the most popular ones, rewarding previous customers with deals to use in off-peak times are something they will appreciate. By enticing them to make a booking that they feel is too good to miss, you will increase your sales at the same time as making your customer happy. It really is a win-win situation!
The same concept applies for other industries too. While we often see 'new customer' deals, it certainly benefits from offering your existing clientele rewards. This tried and tested program has been proven to boost growth and can boost your reputation. Loyalty programs are effective marketing tools that can go a long way to making your business a success.
VIP Treatment
Other than loyalty programmes, customers enjoy additional VIP treatment. By offering a service that's above and beyond the normal level of service, a customer can feel important. EasyJet, for example, offer their customers the chance of speedy boarding, while there's also special VIP lounges at the airports to get away from the hustle and bustle that busy airports often are associated with.
Another effective way to provide exceptional customer service in the hospitality industry is by supplying shuttle busses. By offering a shuttle service to and from key destinations, including the airport, you will be adding a personal touch and making your customer feel valued. Organising customer transport can reduce stress levels and allow them to have a better all-round experience.
To help support the future success of your business, existing customers need to be set as a priority. By following the steps listed above, you stand a great chance of acquiring a loyal customer base who will recommend your service and allow you to continue growing.
Sources
https://www.ngdata.com/how-to-improve-customer-retention/
https://marketingland.com/8-reasons-loyalty-programs-imperative-marketers-109077
https://www.prodtrans.com/blog/transportation-services/5-reasons-need-shuttle-service/
https://www.entrepreneur.com/article/194784
https://www.verticalresponse.com/blog/4-ways-to-retain-customers-and-keep-them-coming-back/
https://www.verticalresponse.com/blog/dos-donts-review-sites-small-businesses/
https://www.helpscout.net/blog/customer-retention-strategies-that-work/#twenty
https://ariix.com/blog/add-a-personal-touch-to-your-business/