COVID-19 has given us a stark warning: There are plenty of risks, pitfalls, and inequities in our various systems, and if we fail to act on the fundamentals to move the world back toward a carbon-neutral, natural In a positive future, we are in great danger.
To achieve the UN's Sustainable Development Goals, we need to simultaneously address climate change, natural loss and social inequality.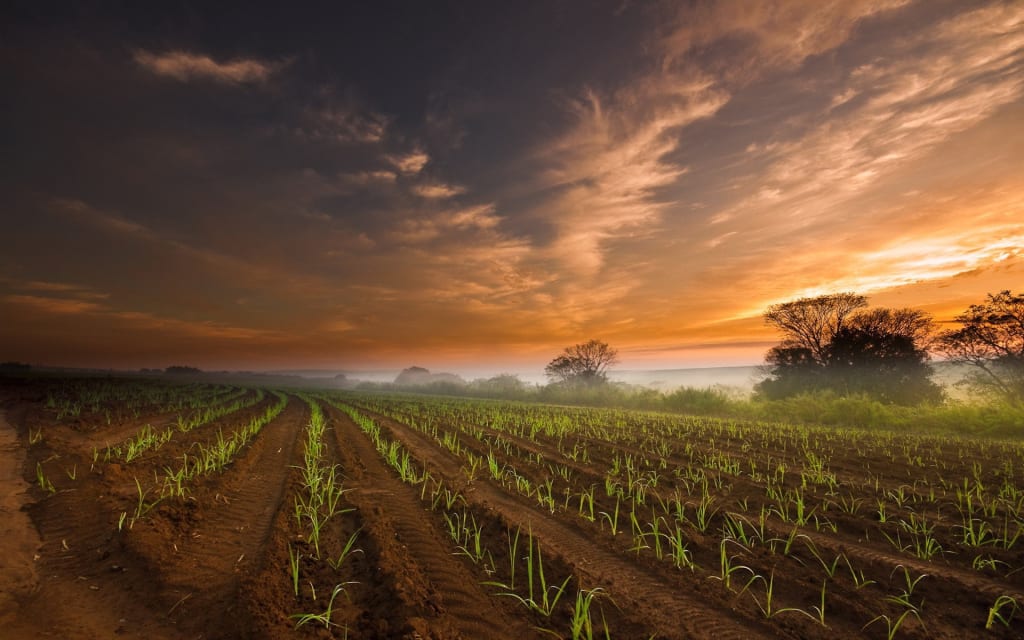 Currently, progress on the international stage is positive. In September, China pledged to peak carbon dioxide emissions by 2030 and become carbon neutral by 2060. To this end, China, along with the European Union, the United Kingdom, Canada and many other countries and organizations, has adopted the climate goals set in the Paris Agreement.
Nature is our ally in the fight against climate change
A new study by the United Nations Environment Programme's World Conservation Monitoring Centre (UNEP-WCMC) reveals the enormous benefits of an integrated approach. If we protect 30% of land in strategic locations, we can keep nearly 50% of the world's vulnerable terrestrial carbon stocks underground and reduce the extinction risk of 90% of endangered terrestrial species, the study reports.
"Building a dialogue between business and policy is necessary to transform our economic growth model. Rational use of natural resources, restoration and protection of natural ecological environment, these are the keys to promoting economic prosperity. To achieve sustainable development, Reconstructing the symbiotic relationship between man and nature cannot do without the extensive participation of the business community."
——Cui Shuhong
2021 is a rare opportunity
The second opportunity is the 26th Conference of the Parties (COP26) of the United Nations Framework Convention on Climate Change (UNFCCC) to be held in Glasgow, UK in November. The conference will discuss how to make global progress in tackling climate change. Nature and nature-based solutions were identified as one of the five key areas requiring special attention.
Positive outcomes from COP 15 and COP 26 may accelerate action, spur investment, accelerate the creation of environmentally friendly jobs, and potentially unlock trillions of new business opportunities. The spread of the virus has caused delays in these meetings, but it has also created a rare opportunity to show and highlight the links between climate, nature and the response of businesses and governments.
Businesses are rising to the challenge
As we move towards a greener, fairer and more inclusive future, no government can go it alone. Forward-looking businesses should understand that, despite the ongoing pandemic, building a carbon-neutral, nature-positive future makes economic sense and is part of an effort to reverse this decade of climate change and natural loss. contributed. The Business Nature Alliance understands that at least 530 major companies have made ambitious and time-bound commitments to help reverse nature loss, and twice as many are taking action to reduce their negative impacts on nature. They either invest in causes to protect and restore nature, or participate in the promotion of relatively environmentally friendly products and technologies.
For example, water treatment company SUEZ won a contract for Asia's largest petrochemical platform, Shanghai Chemical Industry Park (SCIP), which involved the implementation of a new wetland concept, the Zone Libellule. This includes the restoration and expansion of 13 hectares of wetlands, thereby enhancing the purification capacity of the natural environment. This both restores biodiversity and enables more refined water treatment.
At the same time, Nature Home (China) Co., Ltd., one of the largest wooden flooring and furniture brands in China, has successfully planted 24 ecological forests in 17 regions inside and outside China, with a total area of ​​more than 1 million square meters.
Every business, regardless of their moral or ethical stance on nature, recognizes the need to protect it.
The Ministry of Ecology and Environment of China and other international partners established the BRI International Green Development Alliance, which also provides a platform for key stakeholders to unite and collaborate to accelerate the global transition to a greener and more sustainable future. This is also part of China's "One Belt, One Road" initiative.
The government needs to provide strong policy signals
China already has several important policies on biodiversity, including the Ecological Protection Red Line (a planning strategy that protects as much as 28 percent of natural land) and the concept of ecological civilization rooted in the Chinese constitution. Through the Business and Biodiversity Partnership Framework, the Foreign Economic Cooperation Office (FECO) under China's Ministry of Environmental Protection is also working with other associations to integrate biodiversity into decision-making. And China's most recent pledge to peak carbon emissions by 2030 and become carbon neutral by 2060 is estimated to be the largest climate commitment to date.
The World Business Council for Sustainable Development (WBCSD) encourages China to lead the world in an accelerated transition to a greener and more sustainable future. In my new role as Chief Consultant for the Business Nature Alliance in China, I look forward to working more closely with companies of all sizes across all industries to explore the good business implications of nature as a solution. After all, it is only by working side by side with nature that we can create healthy societies, resilient economies and thriving businesses.
Reader insights
Be the first to share your insights about this piece.
Add your insights