Cost Reduction is a Key objective of ERP Software for Manufacturing
Best ERP Software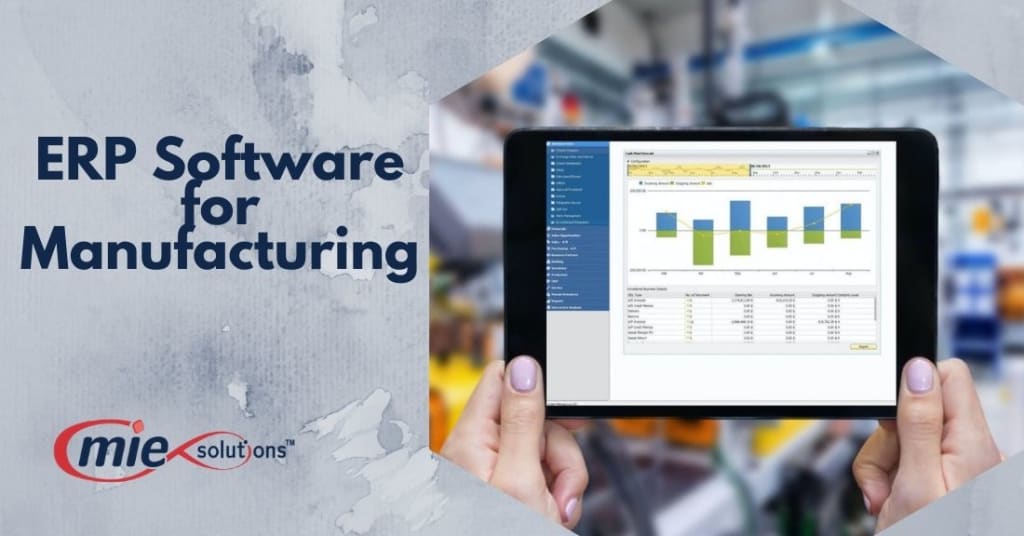 ERP Software for Manufacturing
Enterprise resource planning or ERP is a collection of integrated software applications. It fundamentally aids organizations and companies in their daily administration and management activities. Modern ERP Software consists of back-office functions like accounting, marketing, and human resources. An efficient ERP solution provides seamless interdepartmental communication and enables users to access a single source of data. Manufacturers from around the world are looking to implement enterprise resource planning systems for their companies.
ERP system solution provides a number of benefits to organizations and companies.
Major Benefits of ERP Software
• Improved Production
• Increased Performance
• Cost Reduction
• Streamline Business Processes
Improved Production
Perfect ERP Implementation Strategy can cut down the production time it takes to perform tasks and finish projects. ERP system intelligently automates unnecessary processes and improves productivity. It enables employees to focus on other essential activities and tasks in order to finish their work easily. Modern ERP systems are well-designed to provide ease for various types of organizations and companies. The improved production can reduce administrative and operational costs.
Increased Performance
An efficient ERP system virtually handles entire operations including ongoing activities and repetitive processes. It can effectively reduce the amount of information needed to enter manually. ERP solution also used to streamline business processes related to business operations. The system perfectly facilitates the collection and monitoring of information to make processes more simple and efficient.
Cost Reduction
A dedicated ERP solution can decrease both administrative and operation costs. The system provides a central source of correct and error-free information in real-time. Companies can manage all business operations more intelligently and effectively with this information. Business owners can prevent delays or bottlenecks in production and interruptions in shipping. It will obviously reduce costs and improve Return on Investment.
Streamline Business Processes
Modern ERP systems designed to resolve increasing complexity issues in the manufacturing industry. These complex issues can cause bottlenecks and delays in providing correct data. The entire business operations are important to manage production and other related activities. ERP Software for Manufacturing efficiently automates entire business operations across departments. The software solution provides correct, error-free, and real-time information to everyone involved in manufacturing business operations.
It is noteworthy that the increasing demand for ERP systems in the manufacturing industry has shown a significant amount of increase. The growing needs to enhance floor efficiency for better production and reduction in costs are the key objectives for most companies. Most manufacturers need specific ERP modules to perform operations of digital information. The software solution contains modules to automate tiresome manual business operations and provides correct, centralized, and real-time information.
Key ERP modules for the manufacturing industry include:
Accounting & Finance
Most manufacturing ERP modules enable companies to efficiently manage their accounting and financial data. The Accounting & Finance module allows specific features of accounting and finance to integrate the management system of the company. The module effectively provides information to the appropriate channels and enables them to make better business decisions.
Inventory Control
Inventory management is an essential part of every manufacturer's operations. This module is the key cost factor and enables manufacturers to execute various types of processes. Inventory control includes warehouse storage costs and other costs related to the movement including delivery and returns. Manufacturing Management Software offers perfect forecasting helps manufacturers to meet customer demand without delays and interruptions. Moreover, inventory management can ensure manufacturers prevent unwanted inventory and costs linked to storage and movement.
Production Management
This module is one of the key components to ensure that products are finalized on a specific and required schedule. It would enable manufacturers to satisfy their valuable customers and provide their required products at a given time. The production management module is essential to maintain consistency in production and achieve efficient manufacturing.
Purchase & Sales Management
However, the raw material purchase is essential to start the manufacturing process. Purchase & Sales management modules help manufacturers to estimate requirements based on sales orders and forecast demands. The module ensures to meet the demands from a component level based on production schedules. Both modules efficiently facilitate manufacturers, right from pre-sales activities, and track sales invoices. Best Manufacturing Software also provides key insights on sales trends over different time periods and helps to improve the accuracy of sales forecasts.
business
About the author
How ERP (Enterprise Resource Planning) software system helpful in organizations and industries. Looking for best ERP solutions for your business and industry?
Reader insights
Be the first to share your insights about this piece.
Add your insights