Construction Demand Letters: How to Get Paid During Coronavirus
Demand Letter Can Help Contractors Get Paid During COVID-19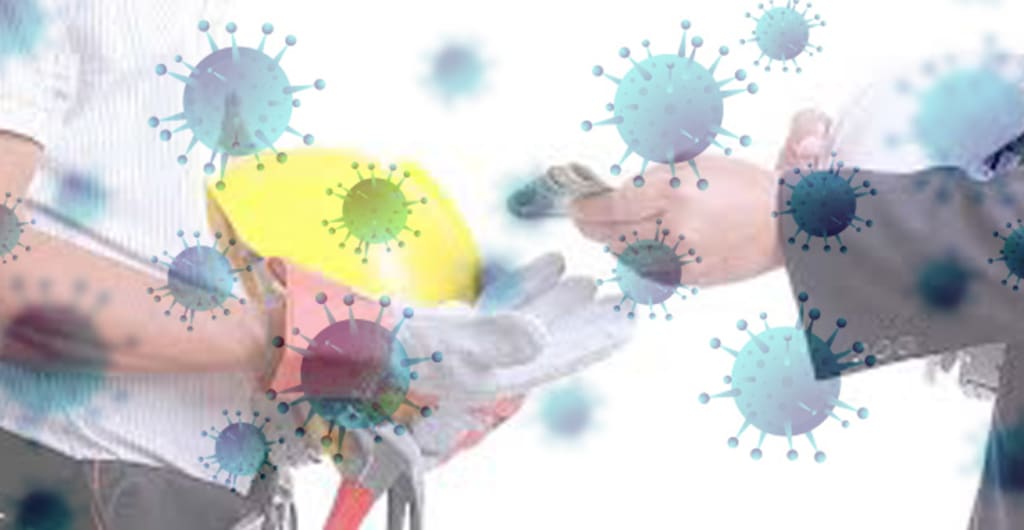 How to Get Paid During Coronavirus
Every construction professional has, at some point in their job, encountered payment delays and disputes. In light of the current global pandemic, it is highly likely that more and more people will experience payment issues due to the financial crisis and shutting down of businesses across the world due to coronavirus.
If you are currently engaged in a payment dispute and are looking for ways to secure payment from the other party, it is generally advised to send a formal demand letter before taking legal measures. These letters, if well-written, can be highly useful to encourage your client to make payments and avoid expensive and lengthy lawsuits.
3 Reasons Why Demand Letter Can Help Contractors Get Paid During COVID-19
A lot of contractors who have not been paid yet must be wondering whether to send a demand letter on a job or not? Delay in payment is a major problem for contractors, especially in a crisis where liquidity and capital are important. Here are three ways why a demand letter is the most suitable option to get paid faster.
1. Demand Letter Gets Attention of All the Parties
What is the first thing you do when you experience a long delay in payment or other payment problems? Yes, you start making phone calls to the concerned parties. Some of the most popular excuses given to the contractors are "it's coming soon," or "check is dispatched and is in the mail."
In the construction business, it not uncommon to hear to experience payment delays due to the nature of the job and lengthy payment chain. However, the current financial situation during the global pandemic does not look too promising. Companies are running out of cash, and businesses are shutting down. You can pick up your phone and start making calls, but chances are you will be ignored.
This is where demand letters come in. These letters command more attention from the concerned parties than phone calls or emails. The best professional way to notify all parties regarding the issue of non-payment is to send a formal demand letter. It serves as a warning sign to show that you are capable of exercising your legal rights to get paid for your services. It is especially useful if you worked on a large project with multiple stakeholders and can be sent to various parties at the same time.
2. Demand Letter Gives Legal Benefits
In the construction industry, as discussed above, payment delay is a norm, but it creates problems if it goes on for too long. Therefore, demand letters give you legal benefits. Well-crafted demand letters, adhering to all the payment laws, give other parties an ultimatum for payment. It sets a time before which they have to pay you to avoid any legal issues.
Furthermore, some states require you to send a demand letter before taking legal steps. Some states also require you to send a notice of intent or demand letter before filing a lien. Therefore, it is recommended to get advice from construction claims consultants in Dubai to make sure you take all the steps before going for a legal lawsuit or a mechanics lien. Demand letters are a way of telling your client that you are aware of your rights to file a mechanics lien or legal claims if you are not paid within a time frame.
3. Demand Letters Serve as Evidence If Dispute Escalates
Finally, demand letters serve as evidence later if the dispute goes to the court. When you have a documented demand letter, other parties cannot make excuses like "I didn't get any call." For the contractors too, demand letters are more professional than claiming in the court that you kept calling other parties but had no response from them.
Proof of all the demand letters shows the court that you made your efforts and specific demands respectfully, but there was no reciprocation. This would make a huge difference for your claim in the future.
How to Write a Demand Letter?
For the demand letter to be successful, you have to craft if professionally. We recommend getting advice from construction claims consultants in Dubai for writing a perfect demand letter. Here are a few steps to help you write a persuasive demand letter.
Choose the right tone, be professional, and respectfully request payment.
Include a concise account of payment disputes and state all the events in chronological order.
Include facts and explain them in detail.
Make the amount of money owed explicitly clear down to every single penny. Include every copy of the invoice or payment citing in the contract that you have.
Make sure to include your payment rights as a contractor and the consequences of litigation for the other party.
Combine your demand letter with "notice of intent" and explicitly state that after a set time, you will file for a mechanics lien in case the payment issue remains.
Ensure your Payment During COVID-19 Crisis
During the current coronavirus crisis, it is essential for every business to make sure they are paid in full for their services and work to survive the global economic slowdown. Instead of silently waiting for your payment, it is prime time to take action and prepare for the worst because companies don't have enough capital.
So, seek advice from construction claims consultants and prepare your demand letters professionally, so your client knows that it is in his best interest to make payment as soon as possible.