Compressive Guide about Customer Satisfaction
Tips to improve customer satisfaction and benefits of customer satisfaction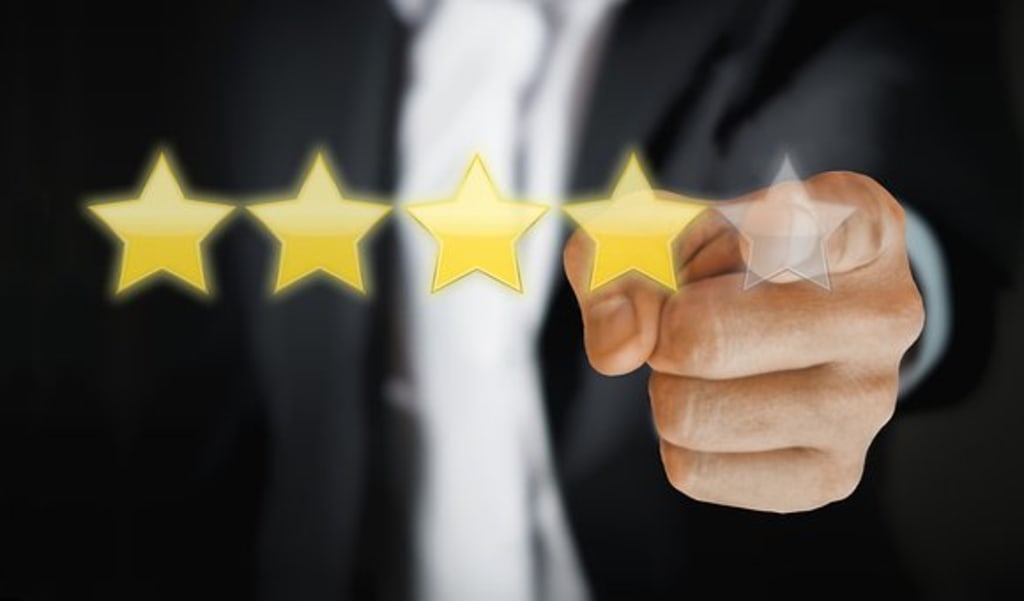 Because satisfied, devoted consumers increase revenue for businesses, many organizations place a high priority on customer satisfaction. A business can learn what aspects of its goods, services, and internal procedures are effective from measuring customer satisfaction and what needs to be changed or improved. Gaining knowledge of client satisfaction can help you hone your sales abilities and offer customers better goods and services.
Customer satisfaction: Customer satisfaction is a gauge of how content customers are with the goods and services provided by a business. Customer expectations of a business and what it gives are taken into account when measuring customer happiness. Businesses use this information, which they can collect using techniques like surveys and focus groups, to help them figure out how to enhance their goods and services in order to attract and retain more customers. Major insights about how consumers feel about a brand and how they will engage with it in the future may also be gleaned from this data.
Tips to Improve the customer satisfaction
Go beyond the bare minimum: Companies that go above and beyond the benchmark set by their rivals consistently leave an impression on their customers. You will stand out from other businesses in your sector if you make an extra effort to connect with your customers. For the majority of businesses, offering a product to the public is the absolute least. Offering additional products, setting competitive prices, and building connection with clients are all instances of efforts that go above and beyond the bare minimum. There will be many product-specific chances, depending on the particular market, that can distinguish your brand as a pioneer in customer pleasure.
Keep in touch with your customers: It should come as no surprise that since communication is so important in all successful relationships, it has a big impact on customer satisfaction ratings. Brands must be transparent with their client base about their expectations, objectives, and standards. Customers are less likely to have a favorable opinion of a brand if they are unclear about the function of a product, the company's mission, or the importance of a service. Your customer satisfaction scores will be significantly impacted by maintaining open, two-way discussions with your customers.
Encourage loyalty programs: Customers are reminded that their business is important to the brand through receiving prizes for completing customer surveys, receiving discounts for repeat business, and participating in loyalty programs. Loyal consumers are extremely valuable to businesses, therefore it seems sense that the customer should also gain from their loyalty. Regular buyers are made to feel as though they are receiving something in addition to the fundamental goods by offering incentives. Customers are frequently rewarded for their loyalty through birthday offers, point systems, and a variety of other techniques.
Address problems right away: Responding to negative input must be done far faster than good feedback must be addressed. If a customer has a bad experience, they will evaluate the business according to how quickly their complaint is resolved. They will also anticipate that the issue will be resolved in a way that adequately atones for any inconveniences they may have endured. Brands should have procedures in place, such as return and exchange policies, on how to address unhappy customers. An even more useful brand ambassador than one who has never had an issue can be a consumer who believes their complaint was resolved properly.
Benefits of customer satisfaction:
Increase brand recognition: The exposure of a business, particularly online, can increase exponentially by cultivating more devoted and delighted customers. Customers who have an extraordinary experience with a business or a salesperson may be more likely to recommend them to friends, write about them on social media, or score them highly on review websites.
Seeing overwhelmingly positive ratings for a brand on these platforms may encourage individuals who aren't already familiar with it to interact with it. This may assist attract new clients who will spread the word about their pleasant interactions and bring in additional business.
Boost average customer value: Client lifetime value (CLV) is a metric that assesses how much revenue a business may anticipate from a customer for the duration of that relationship. This estimate contrasts a customer's anticipated revenue with their anticipated retention rate by the business. Increasing your CLV might result in increased revenues for your business because it is less expensive to keep an existing customer than to acquire a new one.
A customer is worth more to a business the longer they can maintain them. This statistic can also be used by businesses to identify the consumer groups that will be most valuable to them in the long run for a certain good or service. This can significantly boost profitability by lowering company churn rates and raising customer loyalty rates.
Determine what needs to be improved: Any business must recognise dissatisfied customers and take appropriate action. You can learn how to better serve your clients' demands by keeping an eye out for complaints from consumers or word-of-mouth recommendations to friends and family. This can entail reducing your rates, enhancing the calibre of the supplies you utilise, or even providing better customer service.
Customers can feel like your main priority by receiving feedback via surveys and seeing to any unfavourable comments by fixing issues and making modifications. Unhappy consumers may be more likely to return if you demonstrate that you care about them.
Know more: Click here
business
About the author
Loyltywo3ks is an industry leader in delivering smart, scalable and customised loyalty solutions and services, built on a customisable, cloud-based platform.
Reader insights
Be the first to share your insights about this piece.
Add your insights