Citylocal Pro business listings: How To Rank Number One On Google
Getting the top position on Google is every business owner's dream. And, certainly, it should be. As securing the top position or viability among the top 5 websites represents that your website is getting substantial traffic, you are reaching the potential audience more effectively and the more leads ultimately!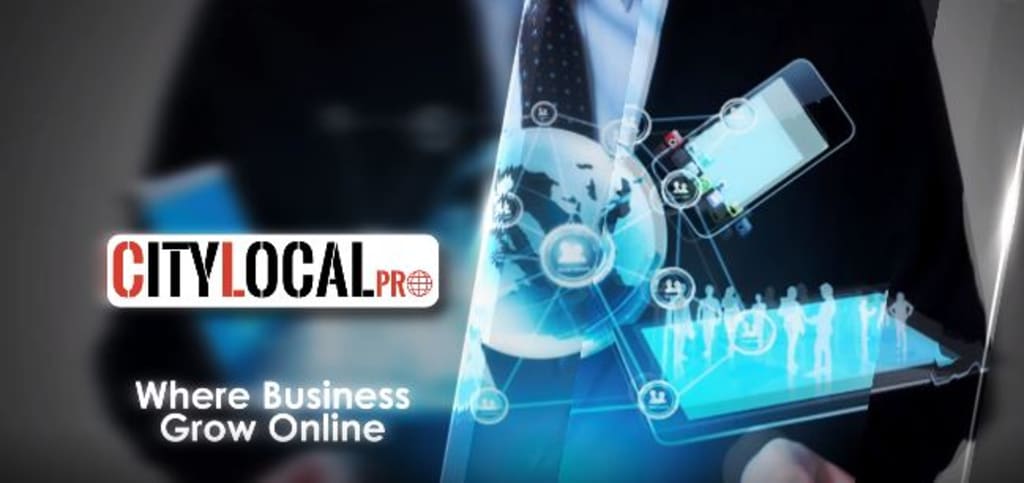 Citylocal Pro Business Listings:
Business Listings are considered one of the most effective and rapid way to rank any business. There are various reputed sites in the USA such as CityLocal Pro that provide free business listings facilitation for local businesses.
Citations on online business directories help you become more visible on different digital platforms, help local customers to review your offers, services, products, and boost your sales success.
How to Optimize & Rank Citylocal Pro Business Listings:
First Check if you are already listed on Citylocal Pro
Claiming your business on a Citylocal Pro means to check that the mentioned details (name, address, contact info, etc.) are accurate or not. So, if your business is already listed on CityLocal Pro then, you can easily claim it and edit any of the information yourself.
Though, if your business is not yet listed then you can request them to enlist your business and get closer to achieve the number one ranking on Google. Visit their site check out the procedure.
Use relevant information
Relevancy means how well and accurate your business information matches with the searches. So, it's very important to check what people are looking for and updating your details accordingly. It's better to keep an eye on the feedback and comments too to understand customer's requirements and mold your information accordingly.
Relevant and on-point business description
Tell your customers why should they choose you? Don't entangle them with the stuff you can do, instead, tell them what you can do for them. Keep the description, short, comprehensive, and to the point. You can check CityLocal Pro other business profiles to get an idea of business descriptions.
Add keywords in your business profile description
Adding keywords in your description make the content brilliantly well for SEO purposes, and enhance its eligibility for Google crawlers that show it to the customers accordingly. The content with naturally balanced keywords gains more traffic than the general one.
Although, you can't just write keyword-stuffed content. It's better to keep the content simple, natural, and comprehensive. So, readers can understand it better.
Choose proper categories
Being a small locally-owned business if you wish to compete with the bigger business with broader operational areas will make you get nothing. It's better to be specific about your work.
Add images / Your website link
Adding relevant images are a great source to grab customer's attention. The attention span of the visitors is become short and shorter these days, adding images will help them scan your services rapidly.
Moreover, adding the link to your websites will increase your reputation, worth and help customers who want to check your services at length.
Correct business address
Both, Google crawlers and customers look for the correct information. Any misconception in any of the things, including business name, phone number, and especially address will make your profile contradictory. So, Google crawlers do not consider such profiles and show other businesses to the searchers instead.
So, be active and, mention the accurate address and other information to get ranked rapidly.
What to do after listing your business?
So, after being listed on CityLocal Pro, you need to consider a few more things to get high ranking in a few days.
Ask your customers to leave you feedback:
Ask on your business page created on CityLocal Pro. And, its completely natural and ethical, as you are asking them to inform you whether they liked your work or not. Furthermore, promote your business page on different social media platforms.
CityLocal Pro badge:
Add Citylocal Pro badge of your business page to display on your website, it will add up to the credibility of your business.
Create Backlinks of your business profile:
Last but not the least; get more and more local citations of your business page.
So, by following these simple and easy tricks you can rank your Citylocal Pro business pages effectively and rapidly!