Checking the Volunteers
Supervising Volunteers in Youth Sports Programs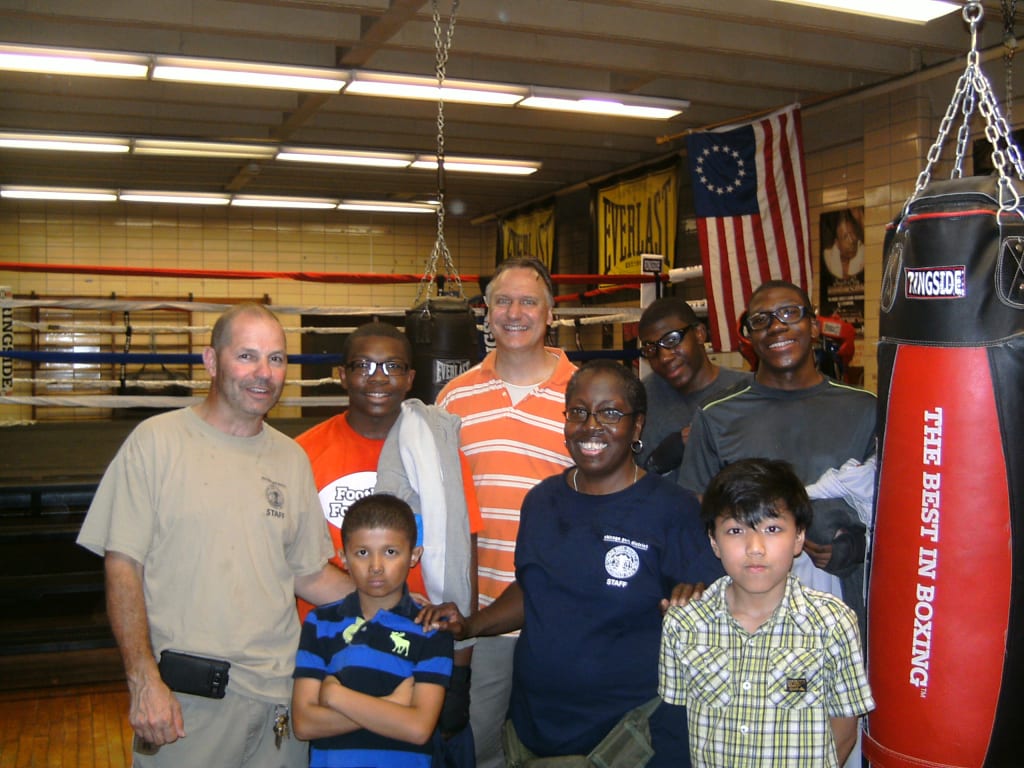 The volunteer in the amateur boxing class I coach admonished one of the kids for not having their mouthpiece in properly during a sparring session. Later, their parent came to me concerned that the volunteer had been too harsh on their kid. I thought everything was smoothed out after our conversation. The next day when I came to work, my supervisor told me the parent had contacted them hours earlier to complain about the volunteer. I was told in so many words that I needed to keep the volunteer in check.
Most of the adults who had approached me in the past regarding volunteering did not fit the bill for various reasons, from not being able to have the time to not being able to pass a background check. I felt fortunate to finally have a volunteer. When I learned the parent had complained to my supervisor, I was fearful that the volunteer would become discouraged and withdraw their help. Luckily, that did not happen. However, coaches need to take steps to avoid any issues that may come up involving their volunteers.
Make sure the volunteer knows what the management of the gym, community center, field house, etc. expects of them. Some places may have a volunteer manual, while others just assume the volunteers will act appropriately. It would be a good idea to meet with volunteers and facility management before the volunteers begin.
If a volunteer also has their kids in the program, make sure there is no hint of favoritism. Parents of the other kids in the program will be quick to notice if it appears that a volunteer is giving special privileges to their own kids while expecting other kids to follow all the rules.
A volunteer must treat their position as if it is paid employment. Coaches can't allow excessive tardiness, volunteers consistently leaving early, volunteers not showing up, etc. If volunteers can't make a serious commitment to the sports program and the youths involved in it, then they need to be replaced.
Take suggestions from volunteers, but remember the coach is responsible for running the program. Be watchful of volunteers who have a tendency to want to always argue from the mindset of "my way is the better" or "the only way." Everyone has to be on the same page when it comes to running a youth sports program.
Remind the volunteer that the main purpose youths have in a sports program is to have fun. The youths aren't paid athletes and winning competitions is not a life or death situation. One of the quickest ways to run youths out of sports programs is to push them like paid athletes. It is also one of the reasons why many youths have no interest in playing sports or staying in shape beyond grade school. The last thing a coach needs to deal with is a parent who is upset about a volunteer who is approaching their child like a Marine drill sergeant.
Beware of volunteers expecting favors. Where I work there is also a boxing class for adults that require a fee (youths attend classes for free). When someone is accepted as a volunteer in the program, they can take the adult class for free. Unfortunately, I've had adults who only wanted to volunteer for that purpose and had no interest in helping with the youths. Some adults figured if they could get in to volunteer, they could also open the door to let their buddies get freebies as well. Coaches should never allow volunteers to overstep their boundaries because it could cost the coaches their job and do damage to the sports program.