Can I Blog? Yes I Can!
The different sides of me that you see!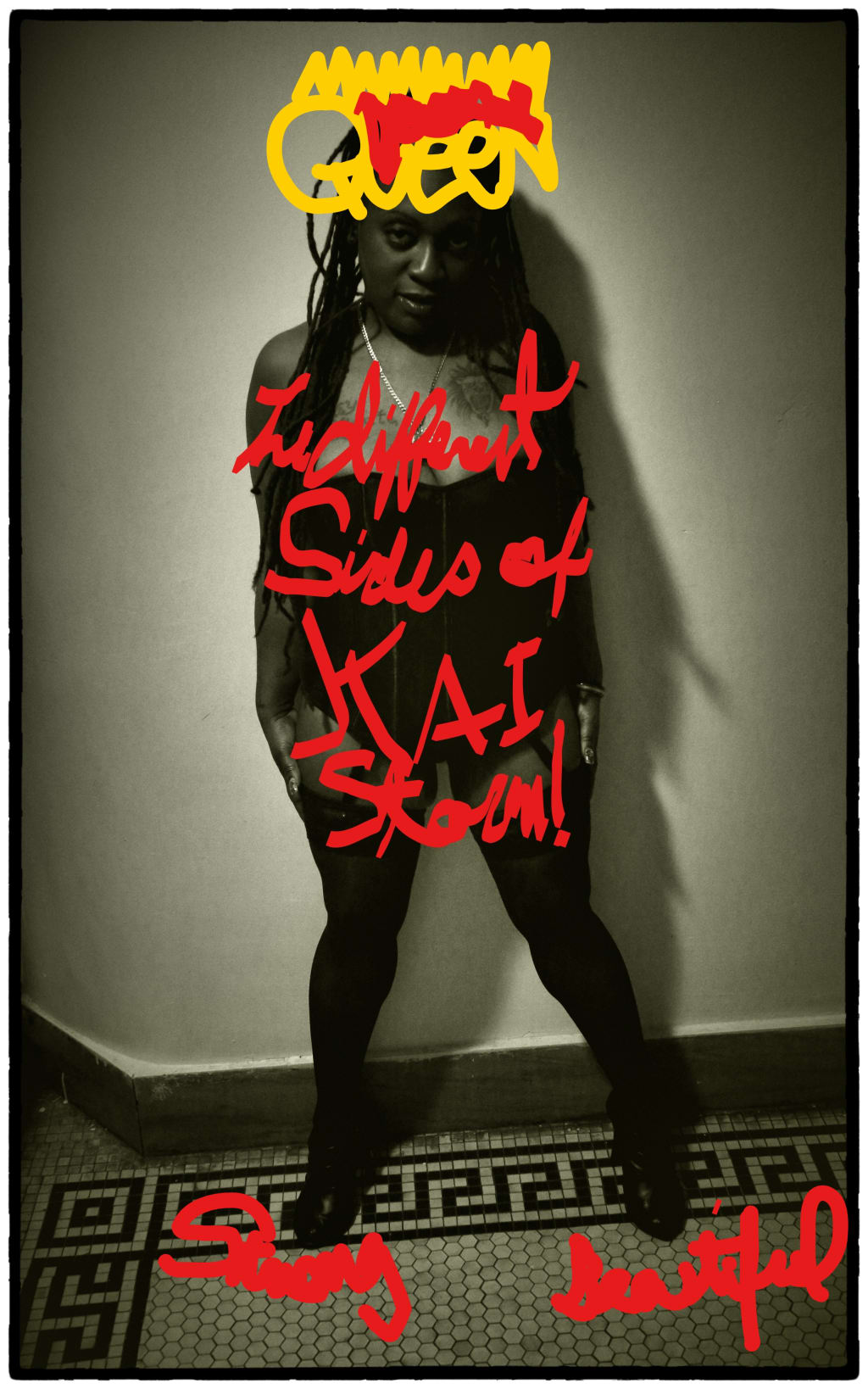 I have to admit that I really didn't know what 'blogging' or to write blogs was all about. As much as I like to read and follow celebrity based blogs I never really put much thought into their foundation or what they represented. As far as I was concerned, they were just sites I visited to keep up on celebrity business and as much as I love reading them I never thought of blogging myself. Not long after I got my websites, I started doing author/artist interviews/spotlights and for a long time I thought that was blogging...until someone politely let me know that it wasn't. Deep inside, I was feeling like 'dang, really? That's not blogging?' but at the same time happy that the person didn't straight out laugh at me for being so naive. It wasn't until I was asked by Vocal to be a blogger for their platforms that allowed me to see the big picture in blogging. Right then and there, my mind opened and visions of different avenues, side streets and highways were in front of me; I absolutely was ready for the ride.
I definitely have not said this before but I'm loving my newly found blogging experience. It has given me a creative outlet, a platform to advertise myself, my work and it has introduced me to a new audience that I hope to entertain for a long time to come. My hope, of course, is after you read my blogs, you'll want to find out more about what I write and checkout/purchase any/all of my six currently published novels...but what if you don't know enough about me and want to know more...what do you do then?
You could Google me (by the way, I absolutely LOVE telling people to Google me) and you would find a number of interview links that will tell you more or less the same thing I told you in my first blog Intro to Kai Storm Books - The Come Up or you could follow me on all social media (highly recommended) to see what I talk about while I promote myself and my brand but would you get to see all sides of me in one shot? Not really I would say. For the most part, my social media is 99 percent me promoting and advertising myself and my work. Rarely when I do venture into what I "personal" and when I do it's nothing that I would regret telling anyone face to face. With every blog that I write, I want to dive into different sides of me and take you along for the ride.
As a new author in 2011, I was a fresh slate budding with energy for the business. Looking forward to all that was ahead of me & being grateful for the chance to express my artistic side were the main things I was feeling when writing my first novels. I wanted them to be gritty with a feeling of possible truth; I wanted to make people nervous with my words.
Sex and making love is part of life but the art of visualizing sensuality, wanton lust, sexual cravings and kinks then describing it with words was a hidden monster in the beginning; I always felt the need to set the scene up right so that you not only see it you can possibly feel it, but like anything once you get something down you eventually learn how to do it like an expert. One of the best compliments I've received on my writing is "Kai Storm makes you feel things with her words. That is talent I want to see more of." That's the goal baby!
My revolutionary side, I believe, gets me in trouble sometimes...I'm not fond of rules, rule following or rule makers. It actually makes my skin tingle with delight when breaking a rule, fighting against the "system", doing things my own way and getting away with it. When I'm right, I stand firm and when I'm wrong sometimes...I'll still stay on the side of FUCK YOU AND WHATEVER YOU STAND FOR...I know what you're thinking...THAT AIN'T RIGHT KAI...I know...but it's me! Hate it or love it, ya girl's on top n I'm going to shine homey till my heart stops!
There is a soft side of me, though. The side I display with my children, the side that is compassionate with tragedy, the side that gets discouraged when things are not going right, the side that displays emotion when I'm hurt. Throughout life, I've discovered that knowing and loving myself unconditionally was a level I'm glad I reached because I wasn't always there. It was a long, tough & painstaking road but once I arrived oh baby, nothing moved me to go/look back! The crown was shined, placed on my head and it has never fallen off.
Blogging, I have to say, has brought a sort of 'new life' to my writing career. Prior to blogging, I was a big advocate of NO WRITING FOR FREE campaign as I felt it took away from my published pieces and in the age of getting downloaded books for 99 cents, everyone is looking for some sort of discounted/free reading and honestly, I wasn't here for it. After doing these blogs though, I get extremely excited when someone tells me they checked out my work and enjoyed it.
Follow my Tumblr.
Checkout Kai Storm Books here or here.