Calvin Ayre Net Worth
2020 Update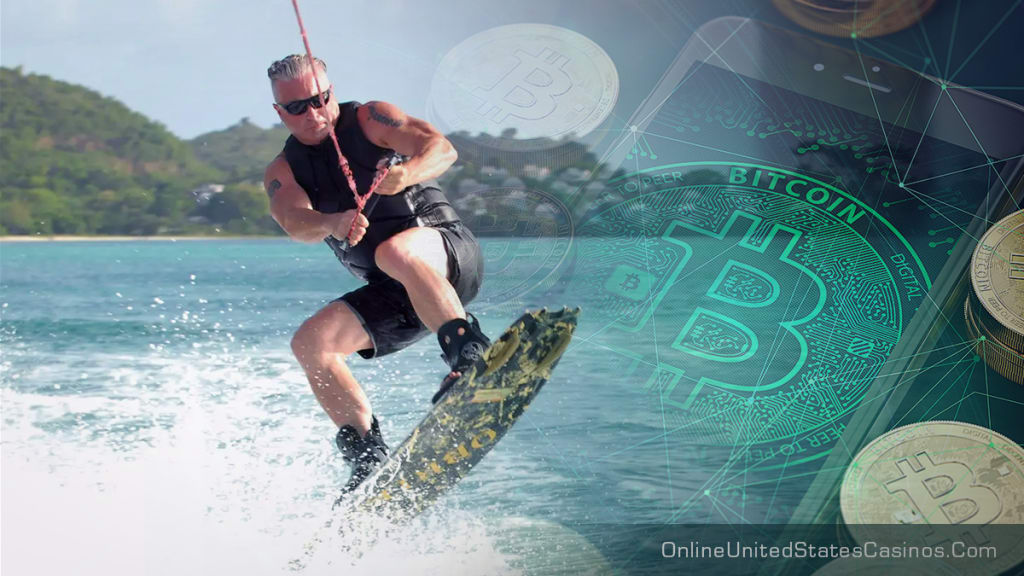 Who is Calvin Ayre?
If you are familiar with online gambling or the trade of cryptocurrencies, there's a name that you've undoubtedly come across – Calvin Ayre. Have you ever wondered who that man is?
The Canadian-Antiguan controversial entrepreneur, Ayre is the man behind the Bovada and Bodog online casinos. He's also the Ayre Group creator, a company focusing on bitcoin and venture capital, among other investments.
In his prime, Calvin Ayre was a billionaire on the rise. He even landed on the cover of Forbes in 2006 as one of the world's "Most Eligible Billionaire Bachelors." Legal challenges would follow soon after it, yet Ayre is still thriving in different fields of business.
Calvin Ayre Net Worth
Ayre's life story is certainly impressive. In 1992, he read an article in a newspaper about a Caribbean company offering betting services over the phone. He immediately concluded that gambling was bound to head online even before it happened. At the time, Calvin Ayre had an Internet incubator company, which he immediately transformed into an online gambling project. It was named Bodog.
In the beginning, the entrepreneur licensed his software to different online casinos. However, he soon realized that he'd make more money from his operation. He based his gambling business in Costa Rica in 1996 and established Bodog.com in 2000.
In the mid-2000s, Ayre's public profile surged, and so did his net worth. His unforgettable and outlandish parties in Costa Rica with celebrities and armed bodyguards resembled scenes from the movie Wolf of Wallstreet. He was making millions and soon after billions.
His business and net worth expanded rapidly. In 2005, Bodog's revenue was estimated around $210,000,000. As Bodog rose in prominence, the man behind it enjoyed a lavish lifestyle of a bachelor. However, the passing of the UIGEA act in 2006 led to Bodog's withdrawal from the US market and the subsequent licensing to the Morris Mohawk Group. The group kept Bodog alive until 2011, when it transitioned customers to a new site.
News media started branding Ayre as something of an outlaw. His billionaire industry may have come to an end, but Ayre began new business models to expand his net worth further.
Calvin Ayre's Businesses
Calvin Ayre's career saw him enter different industries. He originally started as the head of an online gambling company but joined the cryptocurrency industry after the legal hurdles.
Bodog
The first brainchild, Bodog, is one of the most successful online gambling businesses of all time and one of the very first in the early and mid-2000s. It was a one-stop destination for gamblers that also included poker.
During Bodog's reign, Ayre tried to branch the brand out in different industries. His short-lived Bodog Fights MMA organization drew interest from Russian president Vladimir Putin and actor and martial artist Jean Claud Van Damme.
Bodog Music featured artists such as DMX and the Wu-Tang Clan during its run but is now officially defunct.
Bovada
After Bodog's demise in 2011, the new owners rebranded the site as Bovada in the United States. Still active, Bovada allows USA players only. It is not directly related to Calvin Ayre – the Mohawk Morris Gaming Group runs the project.
Bodog and Bovada are not related, unlike what many people think.
Bitcoin Cash
After 2012 Calvin Ayre was charged and indicted for money laundering and illegal gambling. He avoided the US and spent most of his time in Antigua. Five years later, US federal prosecutors dropped the charges against him. He also earned a new position as a Special Economic Envoy of Antigua and Barbuda's government, advising the government on cryptos and Bitcoin developments.
After the 2018 Bitcoin hard fork, Ayre stated that he considers Bitcoin Cash the ultimate cryptocurrency. His website supports the crypto from the beginning, with Ayre himself believing it's "the only Bitcoin."
Prominent Companies and Ventures
Besides his online gambling business and crypto investments, Ayre has also found the highly successful Ayre Group. It's a company that focuses on real estate, media, venture capital, and Bitcoin development.
Old Problems With the IRS
In 2006, the USA passed the UIGEA act to fight offshore gambling. The IRS targeted Bodog, so Ayre responded by selling the business to the Mohawk Morris Gaming Group. That, however, didn't allow him to escape the law, and prosecutors indicted him for illegal gambling and money laundering
A year after, shareholders disbanded USA Bodog. Since then, he spent his time in Antigua to avoid prosecution. He continued to avoid the USA until 2017, when prosecutors dropped charges.
Why is Calvin Ayre Not in Prison?
In July of 2017, federal prosecutors dropped the charges against Calvin Ayre. He did plead guilty to one misdemeanor charge and admitted to an accessory.
The Bodog brand has since returned to its rightful owners, along with $100,000 in damages. The judge sentenced the online casino mogul to one year of unsupervised probation and a $500,000 fine.
He managed to stay out of prison and still lives in Antigua. In late 2019, Ayre opened a five-story office complex in St. John's, Antigua, called Canada Palace. It was a $40 million project that will host around 600 workers in 2020. The complex has a massive array of solar panels that generate over 500 kw. of energy.
According to Antigua and Barbuda's prime minister, it's the most impressive building on the island.