Big technology companies will also be big real estate companies. Facebook plans to build 20,000 houses
Facebook is becoming a real estate company, but it has its reasons. It has invested millions to build housing for low-income people.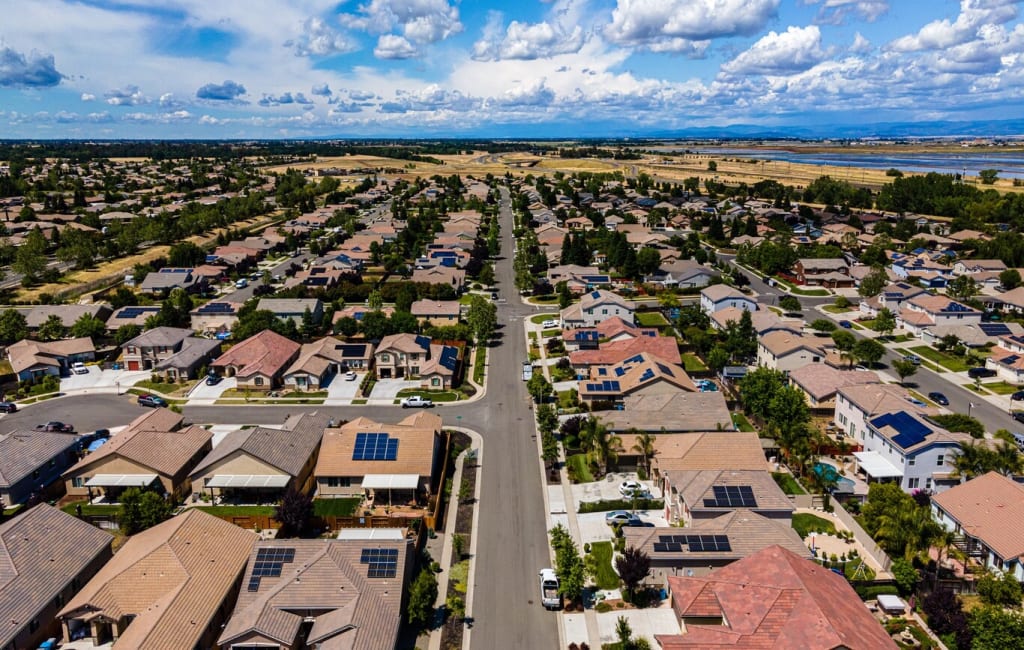 Real estate companies
Facebook is becoming a real estate company, but it has its reasons. For months, he has been investing millions of dollars in affordable housing for the people with the lowest income levels in Silicon Valley. Homes that they themselves are hoarding. We have already discussed the reason before. And it is that technology giants like Google, Facebook, or Apple have attracted thousands of highly qualified workers who receive very high salaries and this has caused the cost of housing to rise throughout California. Much more than most middle-class workers can afford.
The plan. Now Facebook has committed to investing more than 120 million euros in affordable housing for low-income families in the San Francisco Bay. The Menlo Park, California company announced that this fee would be used to finance housing projects in five area counties, including units for residents earning no more than 30% of the area median income. But not only that. This investment represents only a small part of the great plan that the company has in place to invest more than 800,000 million euros in housing throughout Silicon ValleyAnd that could translate into the construction of up to 20,000 new homes in the next decade, much of which will be directed at teachers, police officers and other middle-class workers near their headquarters.
No resources. These homes will serve a large segment of the population: from the recently homeless to residents who earn too much to qualify for traditional low-income housing assistance, but still have difficulty paying the costs. About $ 250 million of Facebook's investment will go to a partnership between the company and the California administration, which will provide underutilized state land to developers at virtually no cost. Facebook's goal is to allow middle-income housing to be built without the need for an additional public subsidy.
Why? Big technology is part of the problem that thousands of residents of the area now live with. No other corner of the United States has seen an increase in urban prices similar to that of San Francisco Bay. The presence of companies such as Google, Facebook, or Apple has attracted thousands of highly qualified workers (computer scientists, engineers, economists, logistics technicians, researchers) who receive salaries of up to six figures per year. Inevitably, his arrival has driven up prices in an already tight housing market. Get an idea: a house on the bay today costs more than a million euros.
In San Mateo County, where Facebook is based, 30% of the area's median income is 42,000 euros for a family of four, according to the US Department of Housing and Urban Development. And job growth has far outstripped the housing stock in the Bay Area. Housing advocates welcome the commitments of tech companies but say they will barely make a dent in the housing crisis, which is a growing problem across the state. California is short of 3.4 million homes, according to a study by consulting firm ECONorthwest and Up for Growth, an advocacy group aimed at easing building regulations.
The problem. Should tech companies take more responsibility in addressing the housing crisis in the area? Proponents argue that allowing companies to add more workers will exacerbate displacement. "It's important for businesses to recognize their impact on rising rental prices and displacement in Silicon Valley, but it really will take a lot to achieve the scale of investment needed and make sure that they don't affect working families," said Jeffrey Buchanan, director of public policy for Working Partnerships USA, in an interview in The Wall Street Journal.
More workplaces. And then there is job growth. San Mateo County, where Facebook's headquarters are located, added more than 13 jobs for each new housing unit created from 2010 to 2015, according to Up for Growth. This figure is quite far from what economists advise as a healthy ratio, estimating it at one housing unit for every 1.5 to 2 jobs created. But the growth of technology companies is not solely responsible for the problem. State environmental regulation and restrictive local zoning have hampered development throughout California. Facebook was already complaining that it would also need looser building regulations to have the impact it wants. "Funding alone cannot solve this. We can finance, but if the house is not approved, we are stuck, "said the company.
The competition. But Facebook is not the only company investing in housing. Major tech corporations have pledged billions of euros to increase the supply of California homes. Google, of Alphabet Inc, wants to release for residential use a land valued at more than 615 million euros and today occupied by its offices and industrial buildings. He also wants to set up a fund of 200 million euros for builders of all conditions to build cheap and affordable homes. The first plan will accommodate 15,000 homes in old offices. The second seeks to build 5,000 homes from scratch.
The apple too. Apple Inc., the other end of the trident, pledged $ 2.5 billion last year to try to minimize the housing crisis that the state of California is currently in. After recognizing that the situation is "unsustainable" and "unworthy for citizens", he proposed to distribute 1,000 million to the creation of an investment fund that offers affordable housing and another 1,000 million to facilitate the purchase of a first home. The remaining amount would finance the construction of new houses on company land and would encourage the creation of aid for the vulnerable population.
Anyway, all of them are desperate to expand their growth capacities, and they have no choice but to collaborate with the public administration to achieve it. And also a way to erase the image of inequality that they leave in the state of California. One more example of how these giants of technology have a brutal impact on everything they touch.