Benefits of Renting Office Space By The Hour
Why Should You Choose Renting an Office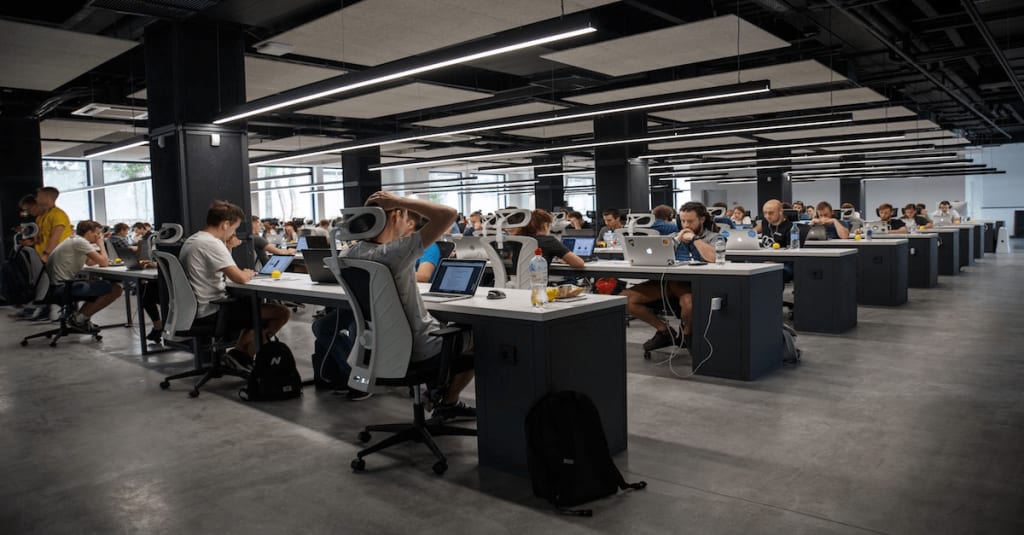 Renting an office or space is not the best option for new businesses or start-ups.
Hourly rentals are gaining immense popularity because they offer a variety of benefits that go beyond saving money.
Hourly rates are a great option if you're looking for budget-friendly options to host a conference or meeting or have a small office that a small group can use.
Let's now discuss the benefits.
Affordability
Small-sized businesses and budding entrepreneurs are concerned about their budgets when searching for office space or event space. You can rent by the hour to cut costs because you are not required to stay beyond the scheduled time, and the company does not have to maintain a full-time work area.
You can also save several dollars that you would otherwise spend on security, cleaning, or other day-to-day expenses. There is no down payment, and you pay only for the time you use the floor or a portion of it.
Accessing office space or event space at a fraction of the price is possible. You can host as many seminars and private meetings as your heart desires without paying a large rent each month.
Minimal maintenance
Companies can also enjoy the significant benefit of not stocking bathroom supplies or inventory. Co-working setups are more flexible than traditional office spaces, and the hourly fees cover all expenses.
These daily essentials are included in the package, so there is no need to keep a stock. You don't have to clean or organize the space regularly, as you will be renting it by the hour.
You need to run the show, as the space is already set up and ready for you to use.
Professional Outlook
While you may not be able to afford a full-fledged office, your business must remain organized and professional. Co-working spaces are a great option as clients can meet in an office that is only rented for the hours they need.
However, clients may not always be able to meet you at your home, so it is best to communicate with them professionally, particularly when discussing business. This makes a great impression, but it also shows your seriousness about work.
You can also invite high-profile guests to an event or conference. Everything is already in place, and you just need to show up and use the space.
All-Inclusive Areas
The best part about renting office space hourly is that they include almost all of the amenities and furniture you need to run an office. Co-working space users must sign a membership contract that details rent, space usage rules, and other legal conditions.
This agreement also includes a list listing all amenities that users have access to while occupying the space. This concept is particularly appealing to start-ups, as they can acquire the space for the desired time and provide employees with amenities such:
Depending on your membership level, you can have a private cubicle or a desk.
High-speed internet
Shared printer, scanner, fax, and copier access You can order tea, coffee and other kitchen items, such as a coffee maker, fridge and microwave. You can reserve the space on an hourly basis for events.
These spaces are all-inclusive, which simplifies tax preparation and accounting. All services are charged in one monthly invoice. You can also add additional team members to your dedicated workspace.
Collaboration and Synergy
Establishing a clear and consistent workflow is crucial when setting up a business. Remote management can lead to communication problems, delayed responses, and ball-passing. While it might work initially, it is not a viable long-term solution if your goal is to grow and expand.
You can therefore bring your entire team together by renting a place for a short time and allowing them to work together. It simplifies interpersonal communication as technical and non-technical issues can be addressed immediately.
Promoting Work/Life Balance
A separate work environment allows employees to be more productive and manage their time better, and it also helps them maintain a work-life balance. An investment in office space is a great way to maintain professional and personal relationships that are mutually exclusive, even if it's only hourly.
Working remotely might not be the best option if you are dealing with constant distractions that can distract from your concentration and productivity.
Conclusion
When evaluating hourly office options, you should consider the important factors that can impact the company's overall productivity. It is important to pick a space that benefits you professionally and allows you to take your business forward.
However, this is not an option for a full-time job, and it only makes sense if you have a small team that can be managed easily. It's good to consider monthly or quarterly rentals as your team grows.
We hope that this helps to highlight the benefits of renting office or event space per hour.
Reader insights
Be the first to share your insights about this piece.
Add your insights