Being a Successful Woman Under the Cusp of Anxiety
I love my work ethic more than I love myself.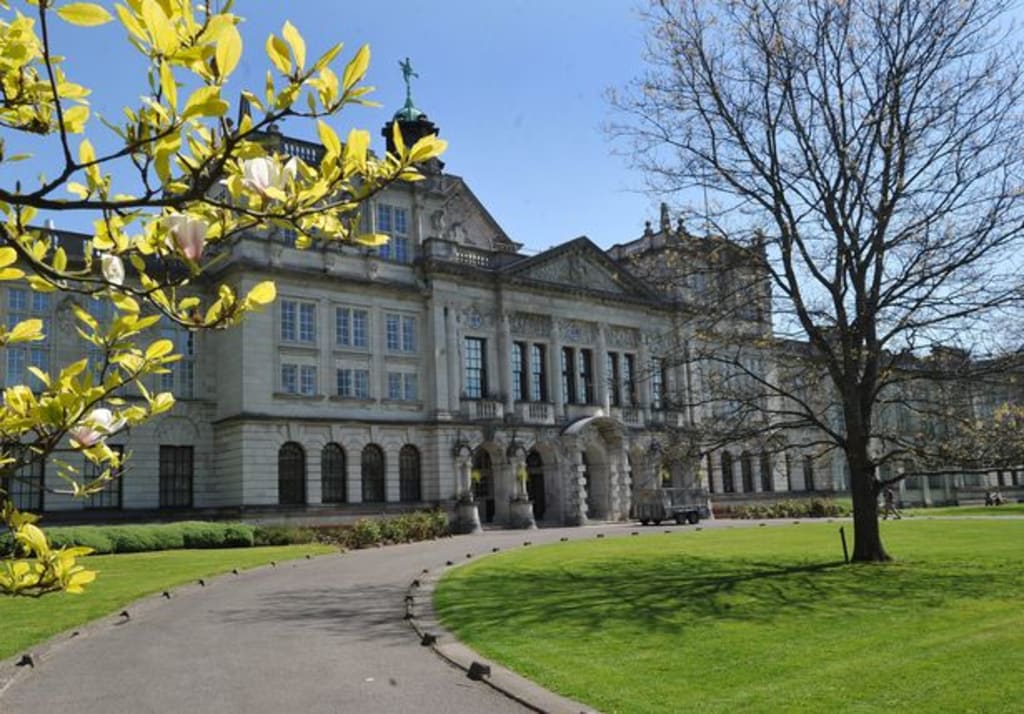 The time I have dedicated to social media over the span of my lifetime is immense, and I am only 20 years old. I can understand HTML, have made successful blogs, have reported on my life and utilised the internet in almost every capacity known to a young woman.
I was always fed the rhetoric that the amount of time I spend on my laptop, investing in games and opportunities, would slowly lead to my downfall. Yet somehow, nothing has impugned on my own sense of pride and accomplishments more than the real world.
Only upon starting further education in university did I realise that I have actually been holding myself to lax and inconsistent standards my whole life. Suddenly being surrounded by other people who are of the exact same calibre as you, yet often with more inherent advantages, privileges and know-how, was demoralising. I have never known an experience that made me more self-aware than the art of trying to make it through an education system that was once a familiar, friendly face.
My journey through university encouraged me to look at myself in a brighter, slightly more ugly and truthful light. In fact, it is probably not an understatement to say that the university changed who I am. I have never been so unable to relax, so keen to overachieve, and so fulfilled by the idea of having no time to eat or sleep because I have things to commit to.
In truth, I am so much mentally happier when I am reeling off a 3-hour nap, unable to find time or money for lunch and spending hours on end filling out pointless application forms against the dismal glare of my laptop screen. For recreation, I ended up recoiling into my room and reading mountains of books, which helped in a sense that I felt I could advance my understanding of language, poetry and the wider world.
The only time I actually enjoyed venturing into the outdoors was to go to the gym—an activity that 16-year-old me would have laughed at. I have no desire to be a fitness freak, nor muscly or sporty, but the feeling of productivity, of adrenaline, of upholding the image of myself that I am strong, capable, confident and multitasked—was imperative.
The sad reality that I came across when I was faced with huge educational difficulties revealed more about myself than any other events ever have. In truth, my constant success, need for approval and self-doubt as a child had manifested brutally in my teenage years, yet nothing ever transpired that was demanding enough to make me realise this.
University left me with the self-realisation that I am suffering greatly, and my self-worth is so intrinsically measured against my success that I am sometimes debilitated beyond belief when encountering failure.
There is a great worry over my future and the contradictions that exist between who I am and who I'd like to be. I have studied a law degree with great interest, only occasionally doubting my choice, yet there is a scary thought about entering a growing and demanding industry when your self-esteem is all you have to guide you through a pond of people where their esteem sometimes precedes them.
I would love to be a great solicitor. I would love to be an empowering female lawyer, fighting out for those who suffer from domestic abuse, are at risk of deportation, are losing against the legal power of a CEO, or fighting for those who cannot speak and advocating for the most secure animal rights in the Western world.
I am confident, outspoken, chatty and intuitive—of that I am aware. I don't struggle in crowds, in social situations, or with new people. I struggle with the concept of failure. When my efforts let me down, I don't just feel inadequate with regards to my degree.
I cannot fulfill my own relationships as I am so doubtful of my abilities, therefore I cannot understand why my boyfriend is with me and thus antagonise him into justifying my own self-criticisms. I am unable to maintain proper friendships with those who openly succeed amicably.
I seek to self-harm, impose my own self-punishment, and then I wonder why I see myself as this openly miserable, jealous, unimportant mess when things go south and I do nothing to stop the spiral.
My life hangs entirely in the balance of the opportunities I am granted and the interest I receive. I don't have the wealth to fund my own opportunities to boost my CV, nor do I have the cockiness and entitlement that actually earns some a place at firms where inherent skill is noticed.
While there is a negative veil that resonates around every effort, whispering that with success will not come happiness, and I will find further things to mentally challenge myself with—I cannot help but hope for a catharsis.
In conclusion, I hope that there is space out there for people like myself. We are of intelligent material, academically inclined, hardworking and willing to commit wherever necessary, however, we often lack the basic foundations that a normal client would exhibit without thought. I understand that in order to find true happiness, it must be within myself first, however I would like to perhaps give myself the opportunity to be a dynamic, compelling individual that still sometimes has to work out how to get to sleep, how to get out of bed in the morning and how to love myself on a day where I can't measure myself by my workload.