Beginners Guide: How to get money for your startup?
If you don't know where to start to find funds for business, then mentioned below are eight realistic ways.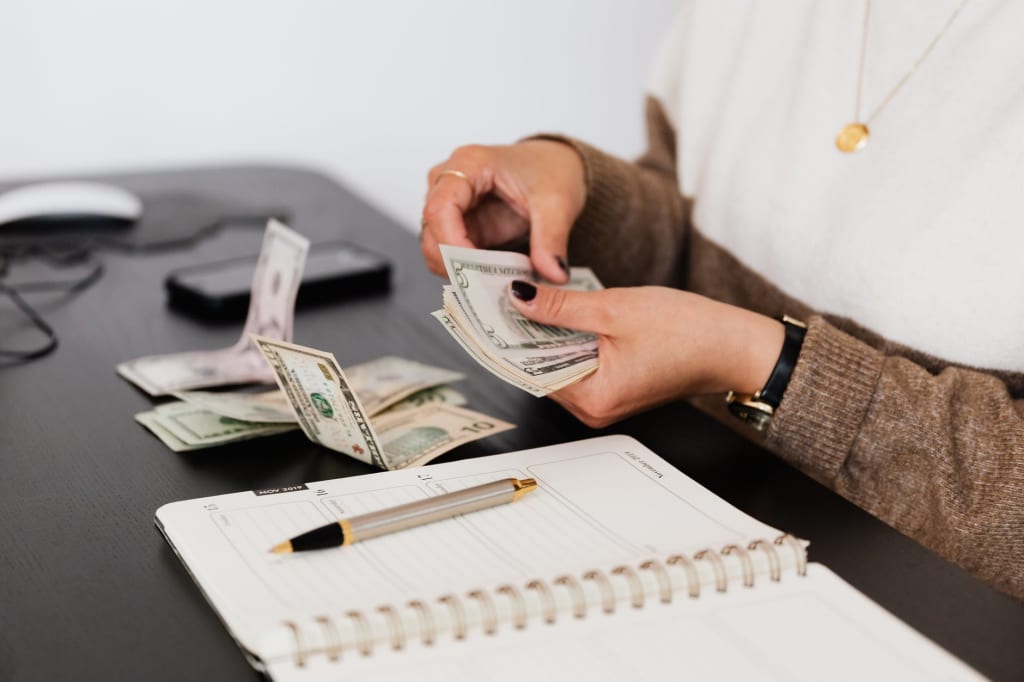 If you're sitting on an office desk and daydreaming of your own business, but at the same time worried about the capital investment, then you're at the right place. Being an entrepreneur and starting a business of your own is not a cakewalk. From logistics to operation, hiring, and even electricity bills, there are a whole lot of things to be kept in mind before starting a business of your own. All these things are not possible without a rock-solid capital, and capital is something hard to come by. As an entrepreneur, you will need an influx of cash to start a business, varying as per the nature of the company. Also, when every small business is thinking out-of-the-box to seek funding, it is becoming challenging to approach investors. If you're also a part of this rat race and don't know from where to start to find funds for business, then mentioned below are eight realistic ways.
Approach Crowdfunding
What can be a better way to start a business than to share your dreams and obtain business funding in return. And what else can be better than engaging people in co-funding a venture? As per a report stated by Massolution, the crowdfunding industry is so immense that it raised $2.7 billion in 2012 across over 1 million campaigns. There are two crowdfunding models—donation-based and investment-based. In the former model, funders donate in return for some perks. While in the latter one, the business who is seeking capital often ends up selling their ownership online. Kickstarter, Rockethub, Crowdrise and Quirky are some of the popular crowdfunding websites that you check out and be a part of a collaborative community. The best part about crowdfunding is that it is an excellent PR tool and helps in creating a buzz even before your venture comes into the picture. Another reason why it is popular is that it is less risky. The owner will have the control of the company, but if anything fails, there's no obligation to pay back.
Convince Angel Investors
As per a report released by Stanford, 90% of all start-up and seed capital comes from angel investors. They [Angel investors] are basically a wealthy group of investors who provides financial support to start-ups and new business owners—normally in an early stage—in return for some equity in the company. Before approaching them, keep the business plan ready and be transparent to build a relationship based on trust. Currently, founders find a variety of [Angel Investors] groups to approach and they are spoilt for choices. Whereas, as a founder, the key to success remains in finding the right match.
Get in touch with Venture Capitalist
Venture Capitalists (VCs) are quite similar to Angel Investors. Most of them are willing to invest money in up-coming business, and further expect potential growth and monetary results in return. Apart from investments and profitability, VCs also take a keen interest in knowing in the company's management. Before presenting the grand business idea to them, entrepreneurs should have a blueprint ready as VCs are pretty swamped with investment opportunities these days. From valuation check to financial statements and assets valuation, VCs go through several processes first- hand before expediting any deal.
Seek Small Business Loans
Apart from bank loans, yet another loan option for a start-up is microloans. If you wish to retain complete control of your business, but do not have enough funds then consider small business loans. Even if you got a bad credit score, these small lending options for business are ready to shell instant cash without any unnecessary evaluation. The best part is that these are not usual loans; they are provided at a comparatively less interest rate and have better yet customized repayment schedules.`
Swipe that Credit Card
You will often hear many start-up sagas that start with entrepreneurs maxing out their credit cards and bootstrapping their business. These tales are ubiquitous, and so is the risk that is involved in this kind of funding option. When someone says credit card, it doesn't mean a personal credit, but a corporate card. Even if the company is new, you may qualify for a corporate card with a minimum credit limit, but then there are some drawbacks of this lending option, i.e. sky-rocking interest rate and mid-600 credit score.
Connect with your Family and Friends
Asking family and friends is a quite popular and effective way to round up some initial capital. The best part is that family members have your vision that instantly boosts confidence. However, there's one downside to it. You will take potentially less risk as you might think that personal relationships will get affected if the business fails. To avoid conflicts with your family, it will be better to borrow money enough to launch operations or develop a website. Before asking for money from relatives and friends, it will be better to get in touch with the legal team. It might cost a bomb but not doing so might lead you much more down the road.
Do it Yourself
Finally, when nothing works, then it will be best to take hold of the company on your own. A good number of entrepreneurs and small businesses these days have come to the realization that it will be ideal to self-fund their projects for a good amount of time until something realistic comes their way. You can reach out to your savings account or leverage personal assets to fund your start-up. Funding on your own will make you believe in your business more, which will, in turn, attract more potential investors and you have skin in the game. Just keep thinking about profitability!
Come what may path you take, you will anyway have to do it at some point in your life to grow your business. Running your business is all that matters at the end of the day. So, do find a viable funding solution that helps you to focus on profitability.