What It's Like To Be
Author's Reflections – A Series of Interviews with Real Authors
Knowledge and Thoughts from Brilliantly Creative Minds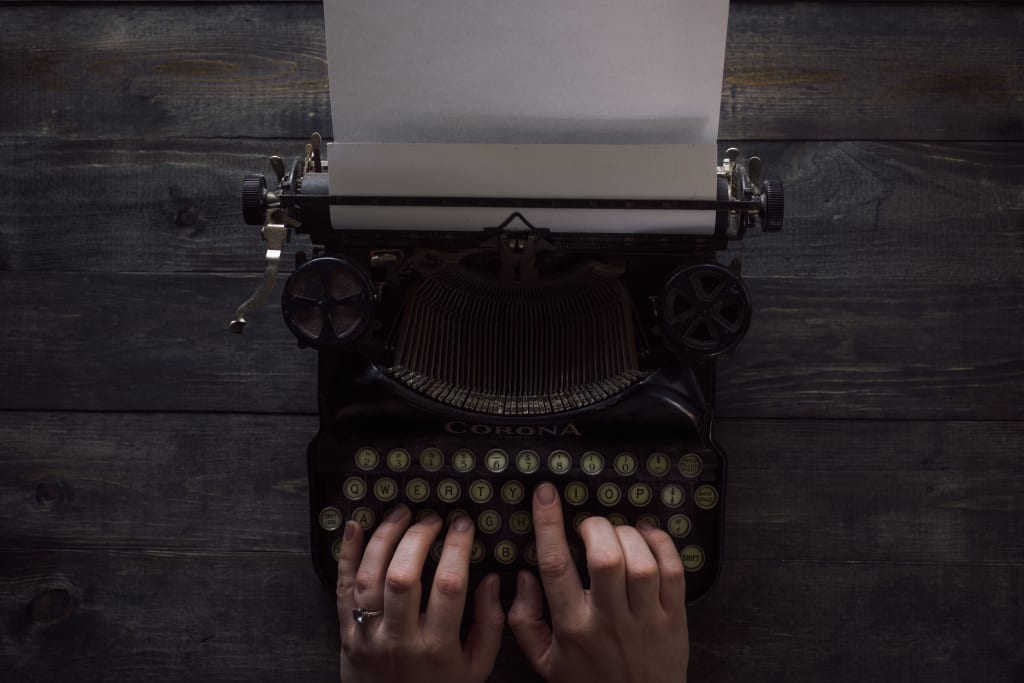 After trying many different styles of writing, I decided to try something completely separate from anything I've done before. I took it upon myself to reach out to some published authors whose books I have greatly enjoyed, and ask them a few questions about their careers. I decided getting insight from successful authors would be very useful to all budding authors, especially if you are already a fan of theirs! I therefore asked each of them four questions that are relevant to writing as a discipline, and they gave responses which were diverse and insightful.
I posed questions to several authors, and felt very privileged for the opportunity they gave me to do this. I am very grateful to them for giving their time to answer my questions. In the past I had only dabbled with journalistic writing, so this was a very exciting experience for me. I would also like to highlight that they were all very willing and incredibly polite, which speaks volumes about their character, and I would like to wish them all every future success.
Who did I interview?
Natalie Barelli, author of Until I Met Her (2017), which is the first book of her Emma Fern series. Natalie was approached by a publisher after they read her self-published debut.
Belinda Bauer, author of multiple crime novels, such as Rubbernecker (2014) and The Beautiful Dead (2016). In 2014, Rubbernecker won the Theakston's Old Peculier Crime Novel of the Year Award.
Davina Langdale, author of The Brittle Star (2017), called, "pacy, thrilling and well-plotted," which was also a Foyle's Best Book of 2017.
Laura Marshall, author of Friend Request (2017), named "the most addictive thriller you'll read this year."
Fiona MacBain, author of, Daughter, Disappeared (2016), with 90% five star reviews.
Michael Doane, author of The Crossing (2016), which has 5 star reviews on Amazon, and has been described as, "Woven together with poetic nightmare sequences that are intriguing, and in the end, hauntingly beautiful" in a review on Goodreads.
Peter Swanson, author of The Girl With a Clock for a Heart (2016), The Kind Worth Killing, and others. Patrick Anderson of The Washington Post described The Girl with a Clock for a Heart as, "compulsively readable."
Here's what they had to say:
Anna Flaherty: How did you know you wanted to write?
Marshall: I have always wanted to write, for as long as I can remember. I've always loved reading, since I was a child, and writing stories was my favourite part of primary school. I always felt I could write a book, but something always held me back—time, mostly, and probably a bit of laziness, and maybe fear of failure. Then a couple of years ago I suddenly decided it was now or never, time to give it a proper go.
Bauer: I always made up stories in my head. Some went on for years, like long movies, that I kept refining. So when I finally wrote one down when I was in my late 20s, it felt very natural. I started as a screenwriter because I always thought in movies. I still think that way, which is why I think my books have a good visual sense.
Langdale: I don't believe I ever "knew" that I wanted to write. I think if you're really a writer, you just write.You can't help it. If you're not doing it then it feels as though something is missing from your life. I'm not necessarily talking about writing novels—I think all writers have an instinctive love of language and want to be using it and playing with it whenever possible, even if that only takes the form of a letter or an email.
Swanson: I started writing little poems and stories when I was about eight years old, and I never stopped. So, basically, I always wanted to write, even though it is sometimes very hard work.
Doane: I don't think I've ever thought of that. Writing isn't something I knew I wanted to do, and it wasn't much of a choice. Since I learned how to write, I wrote. I wrote stories and plans and ideas. I have digital notebooks that contain over three million words collectively and physical notebooks that contain countless more. It's just something I've always done. It's my way of understanding the world and presenting it the way I see it to others. Writing is a way to share my observations and tell my personal stories.
MacBain: I've always wanted to write a novel but didn't have the self-discipline to get on with it until I got to age 40. Perhaps a sense of time running out!
Barelli: I didn't really, but I love to read all the time, and I love stories, especially stories where "things are not quite what they seem." I started to write because I wanted to construct plots like that and come up with twisted stories. I was a reluctant writer because I'm not great at the actual craft of writing, i.e. the task of putting words together on the page and making it all sound... great. But as I read more and more, and learn more and more, I've come to love it, which is wonderful. Now, I can't wait to put pen to paper/fingers to keyboard. It's a great place to be.
What did it feel like when a publisher told you yes?
Marshall: Getting a publishing deal was the most amazing feeling. Knowing that a dream that I had had for so many years was going to come true. Unbelievable.
Bauer: I was in Ikea when my agent called me to say there was a bidding war for Blacklands. I went to my car and then drove to see my boyfriend and told him what was happening. I was gardening for a living at the time, and earning £7 an hour, so it was quite surreal feeling that everything was going to change after working to break through as a screenwriter for ten years. The overwhelming feeling was relief.
Langdale: Obviously it's an amazing feeling when a publisher tells you that they want to buy your book, doubly so when your previous book was rejected by 17 publishers, as my first book was. It felt completely unreal for days afterwards, even after I had signed the contract. I had this awful feeling that someone was going to renege on the deal and suddenly say that there had been some mistake!
Swanson: It was an amazing moment. I was on vacation with my wife, and my agent sent an email asking me to call him. It was something I had begun to give up on, not thinking it would ever happen, and it just floored me. When I'm frustrated now, or get a bad review, I try and remind myself of that first feeling.
Doane: I didn't wait for a publisher to say yes. I enjoy making creative and business decisions for my books, so I took a hybrid approach to publishing. I developed a relationship with an author services software company called Reedsy. They guided me through the publication process and I worked with editors and designers I wanted to work with. This ensured my vision for my book was fully realised.
MacBain: They didn't! I submitted both my books to literary agents but without success. In retrospect I made the classic mistake of submitting them too early, before I got them professionally edited and proofread. By the time I had done that, I had decided to self-publish, so I continued on that route, partly because it's nice to have full control of my books and what happens to them, and partly because I was tired of the rejection from literary agents. It's gone well, and has been a huge learning process. It's certainly nice not having a publisher take a percentage of sales, but it would be helpful to have a publisher on board to help with marketing, which is time-consuming and expensive.
Barelli: The publisher (Thomas & Mercer, an imprint of Amazon) came to me because they liked my first book. What did it feel like? Amazing. Surreal. I read the email just before I went to sleep, then I didn't sleep at all!
Would you ever have considered self-publishing?
Marshall: I wouldn't have self-published, no. My work needs editing, for a start! The suggestions I got from my editor and my publisher made my book immeasurably better. Also I don't have the energy for all the marketing and publicity you have to do as a self published author.
Bauer: When I started there wasn't the opportunity to self publish that there is now. But I wouldn't have considered it anyway. I don't know enough about it, and I love the tradition and kudos of being published by an old-school publisher. Also, I love to write, but I HATE to market myself. I'm just not pushy at all.
Langdale: Yes, I absolutely would have considered self-publishing and still would. It used to be known as "vanity publishing" but attitudes have changed thanks to writers such as E.L James and Mark Dawson. I think there are a lot of good books out there that don't get traditional publishing deals because publishers are risk averse and short of money and are not as brave as they used to be.
Swanson: I guess I thought about it, but I always knew that I have zero marketing/publicity skills, and it would have been very hard for me to sell my own book. I have friends who have successfully self-published but they were the self-starter types. That's not me.
Doane: Absolutely. That's what I did. Self-publish. There's a weird stigma around self-publishing these days, though I think it's disappearing. That wasn't always the case. Many of the famous authors in history were independent authors. Mark Twain, Virginia Woolf, E. E. Cummings, Margaret Atwood, and countless others self-published various works of their own. Now, with so many digital tools at an author's fingertips, I think it's a bit silly to hand all your rights over to a publisher who will expect you as an author to do your own book promotion anyway.
Barelli: I love self-publishing! I self-published my first novel Until I Met Her and loved the whole process and experience. Then Thomas & Mercer came along and offered to re-publish Until I Met Her, as well as publish the follow up in the Emma Fern series: After He Killed Me. Since then, I self-published my latest novel, which makes me a "hybrid" writer. I think that's the ultimate position to be in for a writer these days.
What's more important to you, the ideas or the style or writing?
Marshall: I don't know which is more important exactly, but ideas are definitely harder for me. Writing style seems to take care of itself, but it's so hard to come up with an idea that hasn't already been done!
Bauer: Sadly I would have to say the idea is the most important thing. Writing can be moulded and improved by an editor (or simply rewritten!), but a great idea can sell a million books, and many readers now are not that fussy about good writing. Of course, I always try to deliver both!
Langdale: By "ideas" I take it you mean the plot? Personally I think characters are more important than plot: a strong character can carry the most unlikely plot, whereas a weak character can sink even the strongest plot. Style of writing is important to me and I think writing should be beautiful—that does not mean wordy, for some of the most elegant sentences are simple and concise, but the words and phrases within those sentences have been carefully chosen. The English language is a wonderful thing, and for me there is no greater pleasure than coming across a sentence written by another writer that is so well structured or graceful that you want to write it down so that you can reread it whenever you want (I do this a lot). If I had to put them in order of priority, for me, I would say: character, style, plot. Having said that, if a book has NO plot (as plenty of literary novels seem not to) then I will not enjoy it and may not read to the end. I used to believe that if you started a book then you had to finish it but, with age, I've realised that life is too short to keep on with something you are not enjoying. If you don't like a book, put it aside, and go in search of one that appeals to you. Reading is about pleasure and escapism and no one should tell you what to do.
Swanson: Ideas I guess, and then I try and get those ideas across with clean, unfussy prose. Of course, you need both idea and style, but for me it starts with thinking about a great premise and interesting characters.
Doane: Ideas come first, but style is very important. A good story with bad style is still a good story. A bad story with great style is still a bad story.
MacBain: I'd say on balance the ideas, because you can probably get used to or adapt to most styles. The most important is the quality of writing which is why my advice to any writer would be to invest in a professional editor as nobody can check their own work properly.
Barelli: Great question... I love ideas, and I envy authors who write with such great style. The ultimate experience is when they come together, and we all strive for that.
Books:
You can buy Friend Request by Laura Marshall here.
You can buy Rubbernecker by Belinda Bauer here.
You can buy The Brittle Star by Davina Langdale here.
You can buy The Girl With a Clock for a Heart by Peter Swanson here.
You can buy The Crossing by Michael Doane here.
You can buy Daughter, Disappeared by Fiona MacBain here.
You can buy Until I Met Her by Natalie Barelli here.