Are You Sharing Too Much of Your Book Online?
If you want to make money, stop giving it all away for free.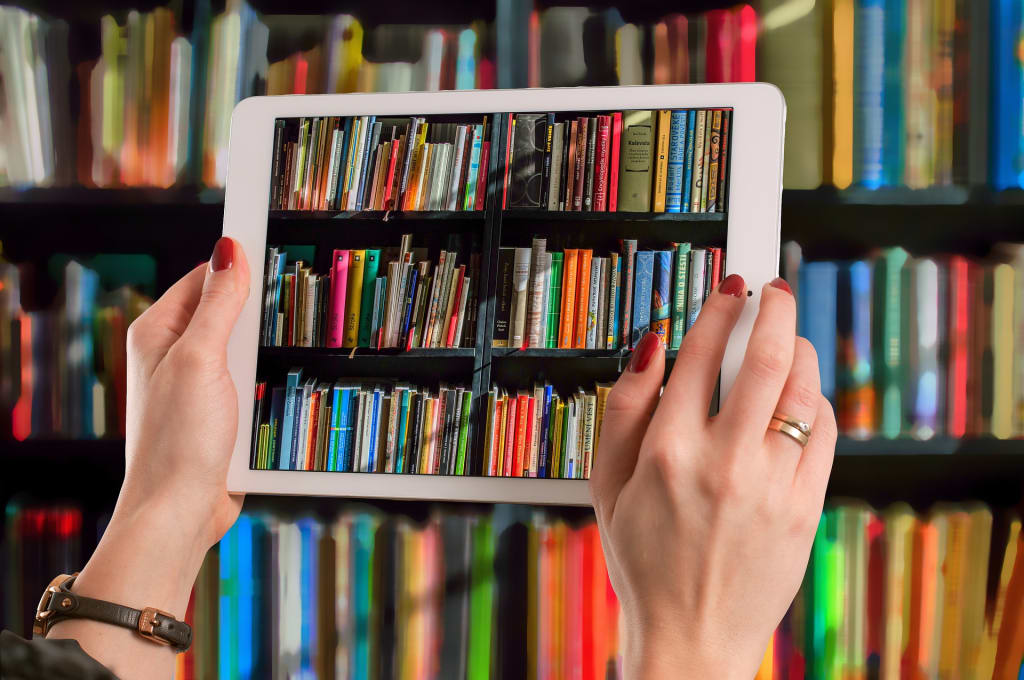 It's smart to advertise your book online, but it's not wise to share a ton of info from the book. If you share too much then people have no reason at all to buy what you're selling. Recently I've seen some people sharing far more of their books than they should. How much should you share? How much is too much?
You want people to buy your book, which means you need to share something with them to build up their intrigue. Here are some tips for information sharing, no matter what kind of book you're selling.
Share An Excerpt
Sharing a clip or two from your book can be a great way to get people interested in reading what you've written. If you've published a wellness book, share a few tips that you cover, but don't go in depth with your answers. Make them want to get the book so they can find out more. If you published a poetry book, share a few poems (the amount can depend on the size of your book). A poem or two from a book of 100 or fewer poems is a good amount to share. Pick a couple of your best, but don't share dozens of them. People won't have anything left to look forward to in buying a copy of your book if they've already seen too much of what you have to offer.
Share A Chapter
If you've written an entire novel, why not share a whole chapter with people. Pick something from the beginning of the book that will make them want to read it all. Sharing your first chapter online is a great way to get attention and to get feedback as well.
There are tons of sites online for writers where you can share your stuff before it even goes to print. Getting feedback from your writing peers can be a great way to make sure that you are creating a book people are going to want to get their hands on.
Share Artistically
Instead of just throwing up a chapter or excerpts on Facebook, consider the options that are out there for sharing parts of your writing work. Look into bloggers that do interviews with writers. This can be a great way to tell people about your book without giving away any actual parts of the book, except maybe a quote or two.
You could also check out a website like AMAfeed, where you can set up a Q&A session that allows people to ask you anything they want about your writing, your book, your life experiences, or anything else. This lets you share info that people want to know.
Don't Share Continuously
Another important thing to remember is that people don't want to be bombarded with links to your books or clips from your books on a daily basis. Share once or twice a week, but no more than that. If you're posting clips on a website, like vocal.media, share a clip once, as soon as your book is out. Include a link within for people to go buy it. Then let it go. Don't go back posting more and more clips for that same book. It's not going to make sales for you because people have now read a third of your book for free!
Even groups on Facebook specifically designed for authors usually have a certain day set aside each week when you can share book links, instead of letting people do it on a daily basis.
How you share can make a huge difference in your book sales and in the interest people show in your book. Have a reason to post a link each week on social media, like a contest or a chance for a free Kindle copy. Draw them in with smart marketing.
advice