Advances In Technologies in Transportation Management Systems
Transportation Management Systems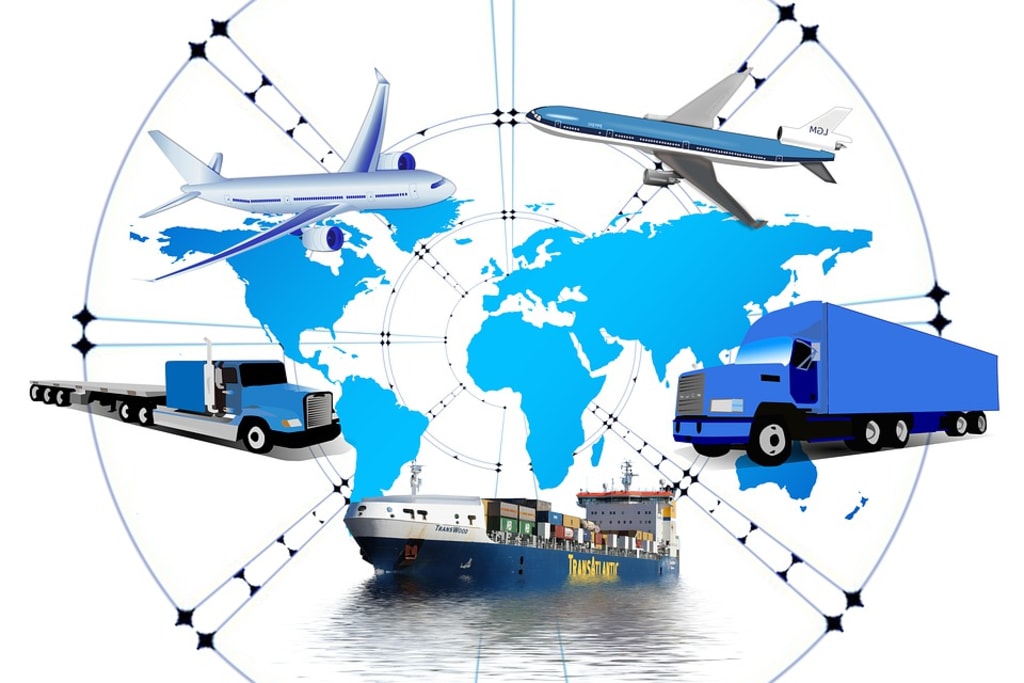 Transportation Management Systems
The transportation industry is filled with a lot of complex steps it also has the problem of a lack of communication between the different people involved in various steps in transportation. In order to simplify this process and enhance the productivity of transportation.
Transportation management systems is been implemented it has tons of benefits and many companies are already reaping the benefits. Earlier TMS was very expensive to install and costly to maintain but now the price has dropped so it can be used by small and mid-level businesses as well.
A transportation management system is a vital tool for shipping professionals it helps to coordinate all the available data points in a transport network including rates, route options, warehouse supply, and distribution.
The transportation management system provides this information in a clean, easy-to-understand format that then allows the shipping manager to make the best and most efficient decisions possible.
The State of Transportation Management Systems
Traditionally transportation management systems have been very expensive and complex making them costly to implement and maintain over time, which made it impossible for most small and mid-level companies to employ them effectively. However, the cost savings and increases in efficiency have prompted most large companies to adopt these systems giving them yet another edge over their niche competitors.
Today the state of transportation management systems is changing as developments and technology are constantly changing the dynamics of these products and making them less expensive, easier to use more functional, and less time-consuming to install. That is allowing smaller companies to take advantage of the great benefits that these systems can provide in cost, data acquisition, efficiency, and communication flow.
Need for Transportation Management Systems
How efficiently does your organization move the goods from point A to B?
Suppose a company XYZ is struggling with transportation challenges, it creates shipments for each order rather than consolidating orders into a single shipment because this carrier capacity is utilized and the freight per unit is high.
Company XYZ cannot always tell its customers where their shipments are or when they'll be delivered. It doesn't have enough information to hold its carriers accountable.
To solve this problem company XYZ needs to implement a transportation management system but it wants to see a return on investment as quickly as possible.
Potential of Transportation Management Systems
The potential of transportation management systems is enormous and within ten years all serious shippers will be using them on a daily basis. This is because there are unquestionable advantages to making use of these systems to control and sort complex shipping networks at the same time as pricing drops it will make that company that does not adopt these practices obsolete.
Another factor influencing the growth of transportation management systems used is that vendors are starting to target untapped smaller companies. Due to the lack of resources, these businesses had previously didn't succeed to implement these systems effectively. However, now that the pricing is dropped and there are now web-based transportation management systems that are easy to deploy. The providers of this software are starting to increase their field of view to take in new prospective customers. This is fueling the market even more causing these systems to permeate every corner of the industry.
At the same time, the efficiency functions of these systems are making transportation management systems more desirable than ever to a wide variety of customers. The time takes to install and implement the transportation management systems in an effective way gets down by cloud-based products. This allows even smaller companies to leverage the power of a high-end server in order to achieve precise and insightful data analysis.
Conclusion
To sum up, the advances in technology and decreasing prices are making these products accessible to a much larger audience and today even smaller and mid-level companies are able to take advantage of the utility of these systems at the same time vendors are also starting to target these untapped markets as they become more accessible. This is leading to greater use across all logistical operations.
business
About the author
Manoj Kumar working as a Digital Marketing Manager at AeoLogic Technologies. I love marketing and business development. Get in touch if I can help.
Reader insights
Be the first to share your insights about this piece.
Add your insights