A-Z guide to Social Media Marketing, What's New & Platforms to Use in 2022
Want to fine-tune your social media marketing strategy? 2022 is the right time to do so!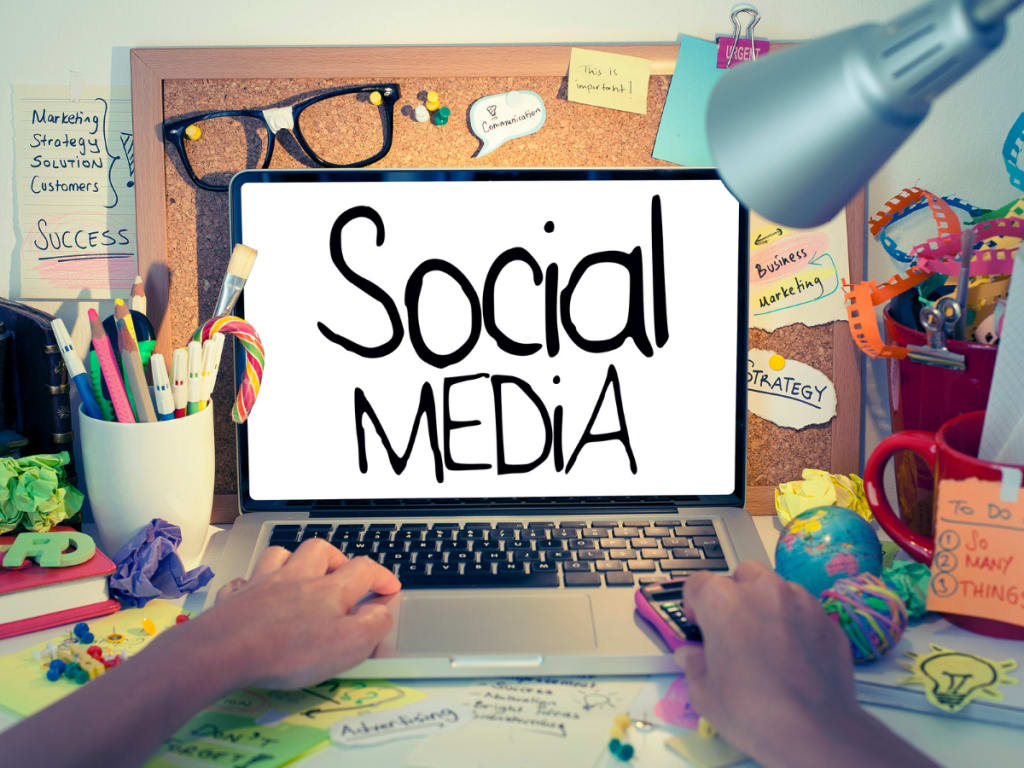 social media marketing
Want to fine-tune your social media marketing strategy? 2022 is the right time to do so!
Why do brands use social media? To increase brand awareness, engage with customers and persuade them to purchase the products from you. But, in the growing competitive world, can you do so by using old adage of social media marketing. Not really! So, why are your competitors taking the bigger share of the pie? Why you are left in despair.
Your struggle is the inability to make the most of the social media platform, not able to target the audience at the right time, and not using the right platform. To help you overcome these challenges, we have created this guide.
To put an end to your wait! Let's talk about what goes behind the curtains of social media marketing!
What's new in Social Media Marketing?
Brands use social media to interact with their target audience at the right time and in the right place. We all know what social network marketing is, but have you ever thought about what's new in it. Social media managers are always looking for new strategies to plan and new trends that will impact their plans. The social media industry changes faster than a Power Ranger transforms. Therefore, firms need to constantly check the social media trends that will define the new landscape.
TikTok is the New Playing field for Brands
Instagram wore the crown of #1 social media channel for marketers for quite a long time. But, now TikTok has dethroned Instagram with 1 billion followers as of September 2021. TikTok is the fourth most popular social media network after Instagram (excluding messaging networks). Also, Google Search Trends show TikTok dominates Instagram's short-form video content.
More Dollars Spent on Smaller Networks
Consumers prefer ads on small channels like TikTok, Snapchat, and Pinterest. Social media experts diversify their ad strategy to include promotion on smaller networks. For example, beauty brand Makeup Forever ran an in-feed TikTok ad to create brand awareness. The campaign resulted in 11 million impressions and 10 million video views. The example shows the power of creating ads on small networks.
Social Commerce is on the Rise
After the pandemic, social media experts saw a social shopping explosion. Also, eEmarketers predict that social commerce will be an 80 billion industry by 2025. Most social media networks offer in-app shopping solutions and provide many new features to meet the rising consumer demand.
People Don't Prefer to Interact with Brands Over a Call
Customers have realized it's better to use social media to get answers to their queries from brands. Nielson Survey Facebook conducted a study found that 64 % of people prefer to interact with businesses via a message instead of a call. Also, a Gartner study showed that 60 % of all customer service requests will be managed by digital channels by 2033.
Long Form of Video is a Big No-No
YouTube is popular for its long-form educational videos, and Facebook thought they would compete in the same arena. But, TikTok came and changed the dynamics. People now love short videos instead of long boring video content. And this is the reason why people switched from the Facebook watch (long video format) to Instagram reels and TikTok. Seeing the growth of short crisp videos, YouTube created YouTube Shorts.
Which Social Media Platform is the Best for Your Brand?
TikTok- The Hottest Social Media Platform of 2021
TikTok- The Hottest Social Media Platform of 2021
The platform surpassed Facebook and Whatsapp.
The first app not owned by Facebook to surpass the 3 billion downloads.
The app is best for selling emotional content and influencer marketing.
Popular industries that use TikTok include entertainment, Interior design, fitness and sports, DIY, beauty and skincare, and fashion.
Facebook –The biggest Social Media Platform
The app works great with your local marketing campaign
Facebook is the top digital advertising platform
For the age group 65+, Facebook is the preferred platform
A perfect platform for community and relationship building
Popular industries that use Facebook include beauty, fitness, jobs and education, employment, and job training.
Instagram-Why it Stands out From the Rest?
It's a good channel for paid social advertising
Highest organic engagement rate between users and brands
Instagram is the best platform for running an influencer marketing campaign
Popular industries that use Instagram include travel, beauty, fashion, health & fitness, lifestyle, parenting, business, music, photography, food, and animals.
Twitter-Express your Brand in 360 Characters or Less
A go-to channel for customers to reach out to brands
Twitter is the perfect platform to expand reach through pics
If your target segment is male-dominated, opt for Twitter
The most popular social media platform to use news
The Twitter target audience includes: young, educated, wealthy city dwellers and democrats
Popular industries that use Twitter include higher education, sports, food, and beverages, financial services, non-profits, etc.
YouTube – The Popular Platform for Video Content
The second-largest social media site and the second largest search engine
For video marketing, your business must be on YouTube
A great platform for creating instant buzz about your brand
Marketing spending on YouTube has increased over the past few years
Popular industries that use YouTube include mobile phones, cosmetics, B2B business, clothing, and fitness.
FAQ on Social Media Marketing Brands Must Know About
How much time to spend on social platforms?
You must devote a few hours every day to create and promote content on specific social media channels. And, if you can't do that, you can hire a social media manager who will do the work for you while you can sit back and enjoy results.
How to know what my competitors are doing on social media?
It's important to track your competitor's footprint on social media. Which social media platform do they use? What are they doing? What opportunities do you have? To answer all these questions, you can use competitor tools like Sprout Social, SEMRush, MozbAr, and more.
What type of content to use on social media?
For Facebook, Instagram and Pinterest, you have to create visually appealing content. On the other hand, you have to create news-related, long-form content for LinkedIn. Quality and consistency are two important factors to consider before creating content.
How will I monitor social media?
Hire a social media manager responsible for managing your social media accounts. To monitor the progress, you can use tools like Hootsuite, Talkwalker, Nexalogy, Reputology, and Tweepsmap.
social media
About the author
Passionate blogger with an aim to help others with information on the latest and trending topics from different spheres of life. Creating a perfect dynamics where audiences can learn and engage without any fear of judgment.
Reader insights
Be the first to share your insights about this piece.
Add your insights