A Timeline of Streetwear. How has streetwear evolved since its inception?
What began as a counterculture inspired by punk, hip-hop, graffiti, and skate movements has now evolved into one of fashion's most important branches. Streetwear is now a must-have for every major fashion house or brand.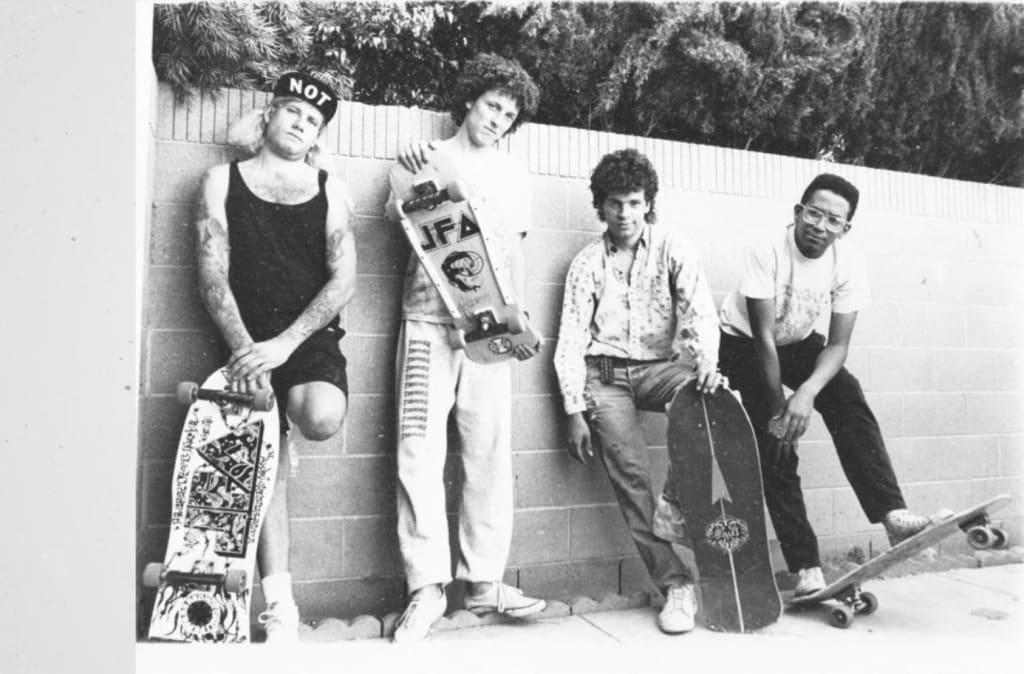 Even though we all know what streetwear looks like today, I occasionally hear people wonder what streetwear looked like when it first appeared. What did people wear when the movement first emerged and gradually grew? These inquiries will be addressed in today's article. Sit back, relax, and learn about the history of this beautiful culture!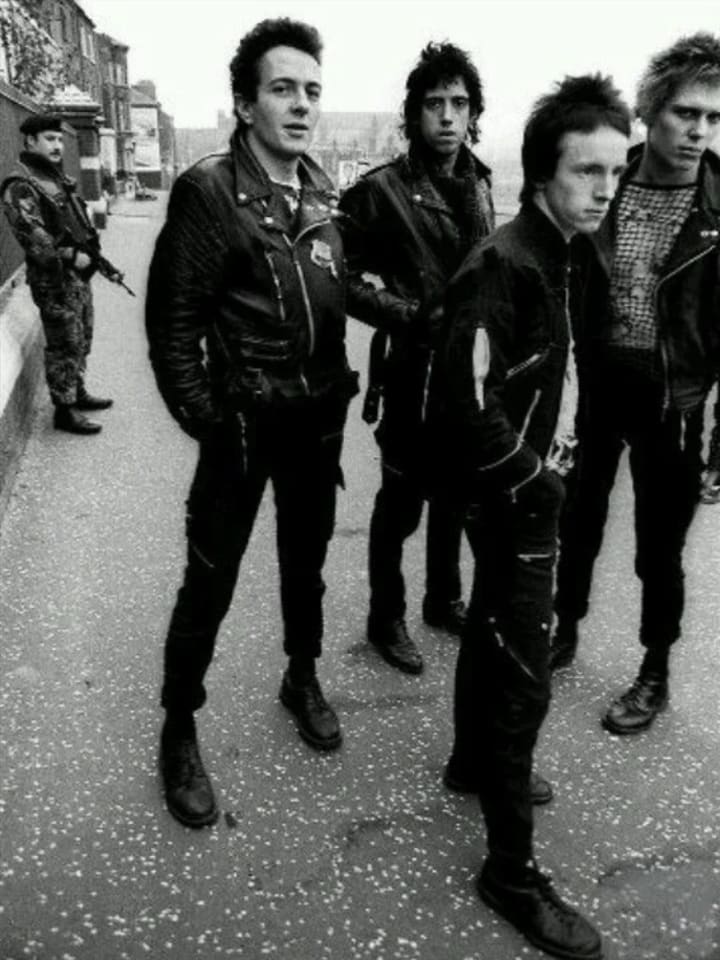 There is no definitive date for when the streetwear movement began, but as history shows, kids began skateboarding and listening to punk rock music in the late 1970s and early 1980s. This was considered a rebellious movement. It was time to make a change. People were tired of wearing stiff formal attire and desired to dress more freely. Many people believe that streetwear originated in Los Angeles, primarily in the surf culture. Colors began to become more vibrant as we moved into the 1980s and mid to late 1980s, even though the early style consisted solely of jeans and leather.
In the early 1980s, a LA resident who loved surfing and was designing album covers for musicians decided to design T-shirts to sell alongside his surfboards. Shawn Stussy is his name. What appeared to be a crazy idea turned out to be a huge success. At his first event, where he sold signed T-shirts with his surfboards, he sold 1000 T-shirts, and the demand remained high. He continued to sell T-shirts, caps, and shorts from his car in Laguna Beach, California, for a few years. It wasn't until 1984 that he teamed up with Frank Sinatra Jr. (not related to the artist) to launch what is now known as Stussy. The brand gained traction, and before long, it expanded to Europe and opened its first store in New York. Shawn Stussy decided to resign as president of Stussy in 1996 to spend more time with his family. Stussy is and will always be one of the most influential streetwear brands in history.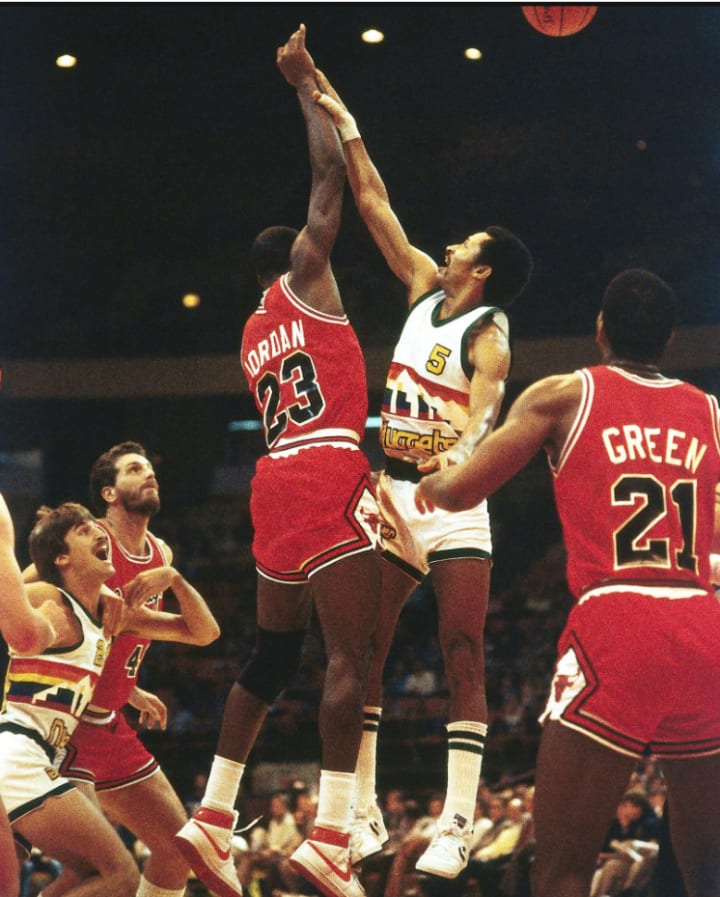 One of the most significant events in the history of streetwear occurred in the same year that Stussy was born. One of the most promising NBA Rookies signed with Nike in 1984. Nike made a move and signed Michael Jordan, offering him a 5-year contract worth $2.5 million, taking advantage of Converse's situation of having nothing and Adidas' financial crisis. Even though Jordan wore the shoe in the NBA, the first Air Jordan did not hit the streets until 1985. What happened after that is history. Michael Jordan went on to become one of the greatest basketball players of all time, and his footwear line became an industry unto itself. Jordan's are now everywhere.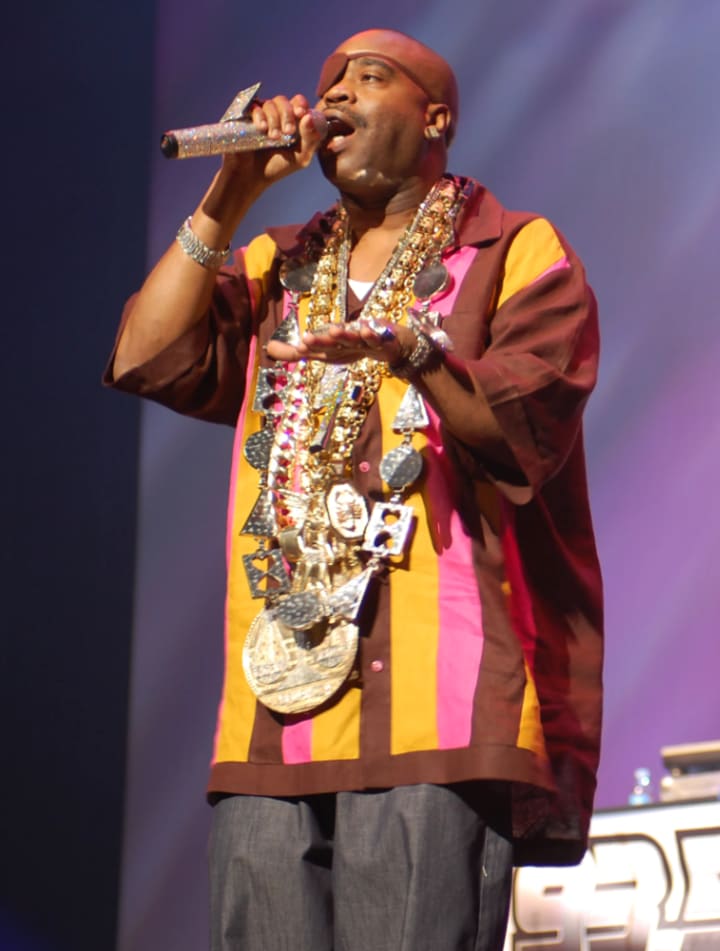 As the 1990s progressed, a new style began to emerge, owing largely to the Hip-Hop culture. Some of the artists who inspired this movement included Snopp Dogg, NWA, Notorious B.I.G., Lil Kim, Slick Rick, and R&B singer Aaliyah. Oversized clothing, overalls, denim, and sportswear were among the items that became increasingly popular. Brands with various purposes began to appear on the streets. The North Face, which was created and developed as a mountain wear brand, was a constant presence on the streets. Other brands, such as Tommy Hilfiger, Ralph Lauren, Helly Hansen, and The Gap, began to gain popularity among streetwear enthusiasts. The 1990s were a pivotal decade in the history of streetwear.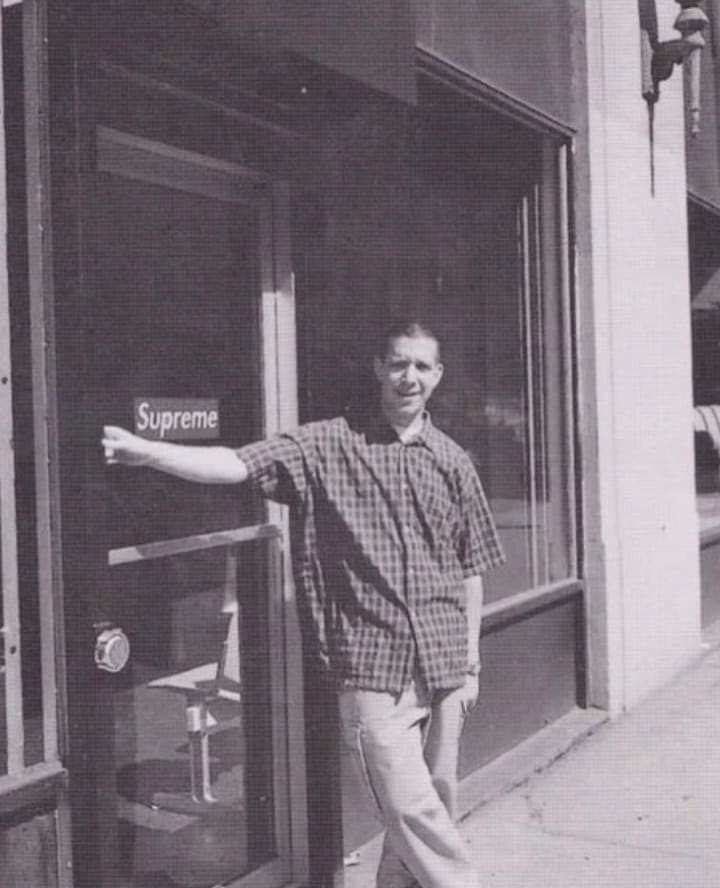 Before moving on to the next decade, there is one more thing to mention about the 1990s. Probably the most well-known streetwear brand emerged during that decade. Supreme was founded in 1994 by James Jebbia, and its first store opened in New York City the same year. Supreme differs from other brands in that all of its items are limited edition and, once sold out, will never be produced again. Working with Stussy, Jebbia learned how to approach the youth and gradually gained traction, and what began as a skate shop has now grown into a billion-dollar company and one of the biggest brands in streetwear history.

The streetwear of the 2000s began to notice something new that was about to change the culture forever. Collaborations, a new concept, began to gain popularity among brands and streetwear enthusiasts. Supreme, once again, was the pioneer of this new trend. Jebbia noticed a lot of people coming into his stores wearing pieces from two different brands and wondered how those two brands could have been combined in the same piece of clothing. Supreme x Vans, Supreme x Nike, Adidas x Burton, and a slew of other collaborations between brands that few would have imagined could coexist began to take shape. Brands were collaborating on caps, jackets, sneakers, and anything else we could think of. Everyone began to collaborate. It was a pivotal decade in the movement's history.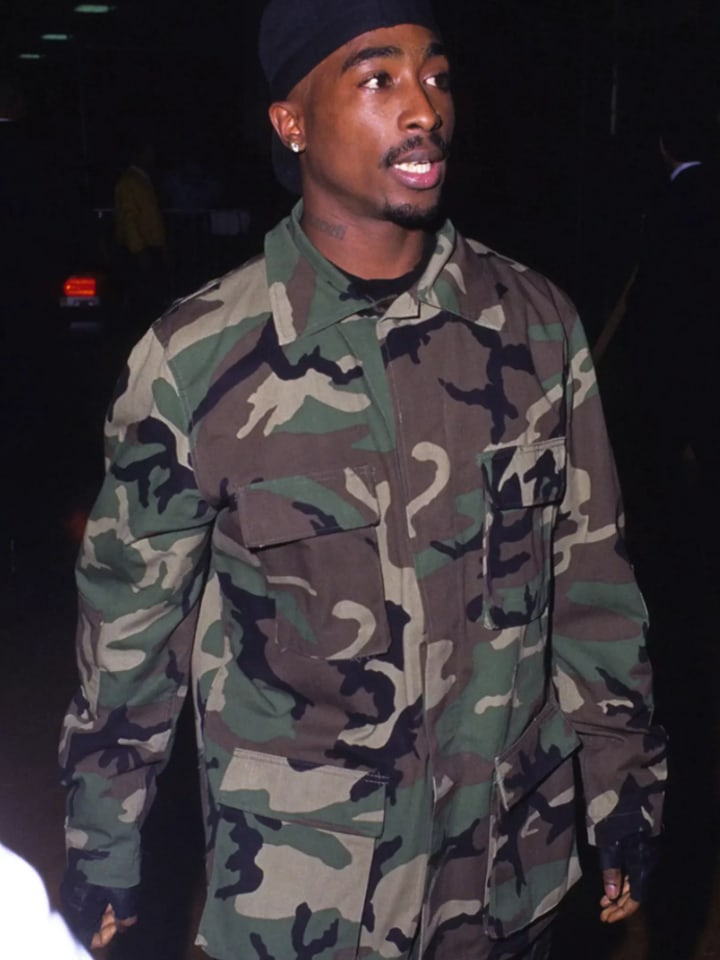 A new trend emerged in the 2000s as well. Military clothing became extremely popular. Army boots, army caps, jackets, and pretty much anything cameo was a huge flex at the time. Even though this trend began in the mid-2000s, it did not last long, and by the end of 2009, it had begun to lose its luster.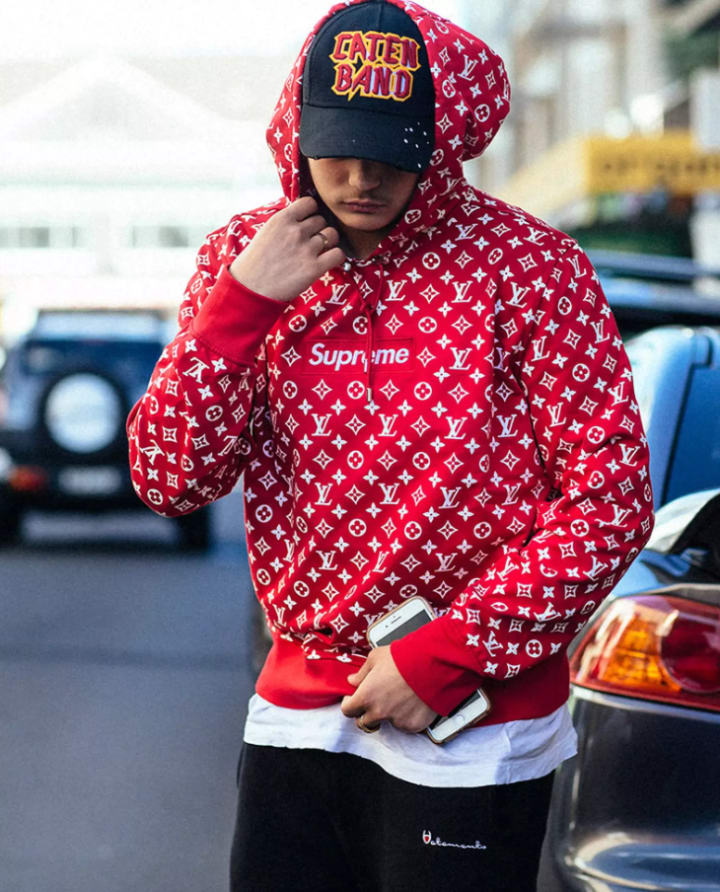 The decade of the remaster for streetwear is the 2010s, as many old streetwear trends saw a reissue during that period. Not only did Cameo make a successful comeback, but so did all-denim outfits and overalls. It was also the decade of "buy it even if I can't afford it." Purchasing attire from Gucci or Louis Vuitton, or hyped sneakers from Nike and Adidas, became commonplace. In my opinion, two significant events occurred in the 2010s: luxury and streetwear became one and Kanye's contract with Adidas.
Let's talk about Kanye's decision to join Adidas and why it's a watershed moment in the history of streetwear culture.
Kanye had previous ventures with Louis Vuitton and Nike before joining Adidas. Kanye rapped on a private plane with Nike CEO Mark Parker in 2007, "The hood love to listen to Jeezy and Wheezy / And, oh yeah, Yeezy," teasing the Air Yeezy collaboration.
Nike could not have imagined creating a signature model for a non-athlete at the time. That was altered by Ye. Kanye West wore an unreleased Nike silhouette to the Grammys in 2009. Following the performance, the Air Yeezy 1 was made available to the general public. The "Zen Grey," "Black Pink," and "Net" colorways were released in 2009.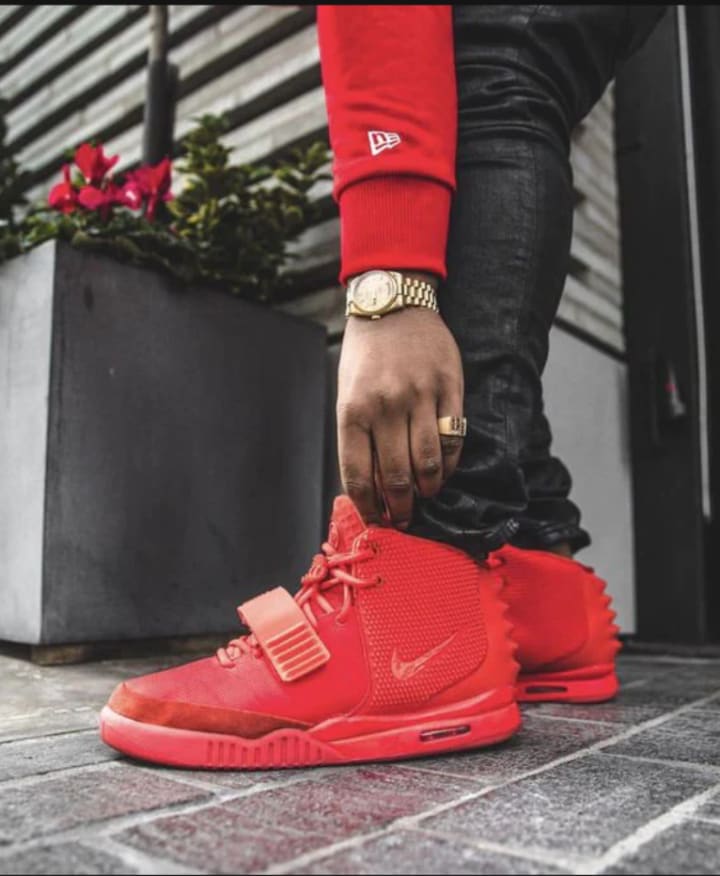 The Air Yeezy 2 was released in 2012. They had a jagged spine down the back of the heel, as well as a falcon depicting the Egyptian God Horus. The most popular colorway was "Red October," but Nike announced that it would be discontinued. Fortunately, the "Red October" arrived unexpectedly in February 2014. It is one of the most iconic sneakers of all time, and it was West's final collaboration with Nike.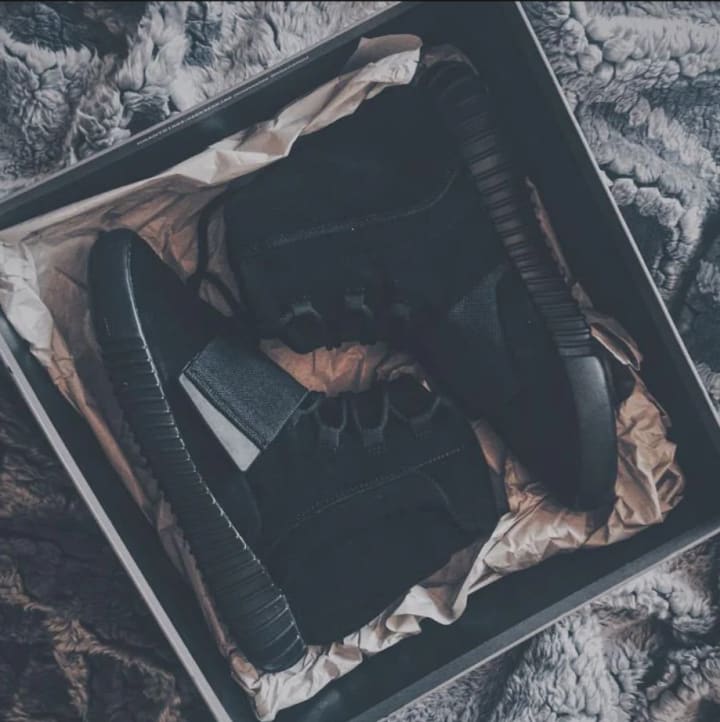 Before the release of Red October, Ye announced a collaboration with Adidas near the end of 2013. The difference between the two brands and Ye's decision to join the opposing squad was that Adidas gave Ye the liberty that Nike did not. They gave him complete creative freedom in designing his signature sneakers. As a result, the first pairs of Yeezys were set to be released in 2015. The 750's, a high top, first caught public attention on February 14th, while the 350s joined the culture on June 27th. Yeezy's sales skyrocketed, and the shoe quickly became one of the most hyped and sought-after sneakers of all time.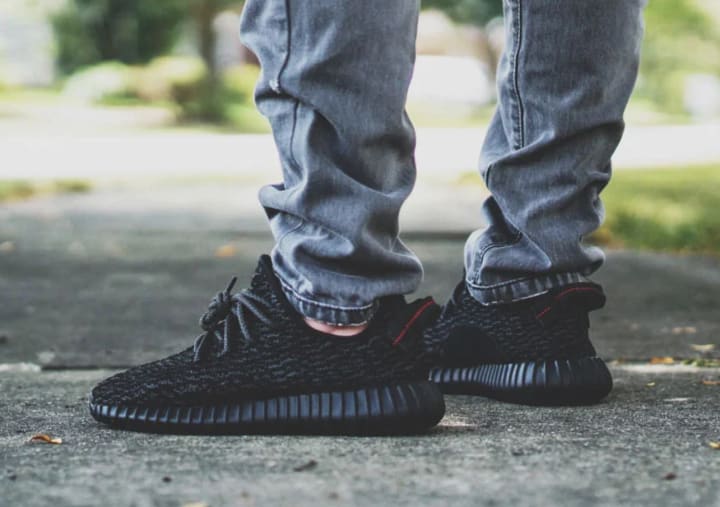 Kanye managed to create a sneaker that could compete with the well-known and sought-after Air Jordan through the release of Yeezys. Nobody could have predicted that a new sneaker would enter the market and compete with the legendary basketball player's brand.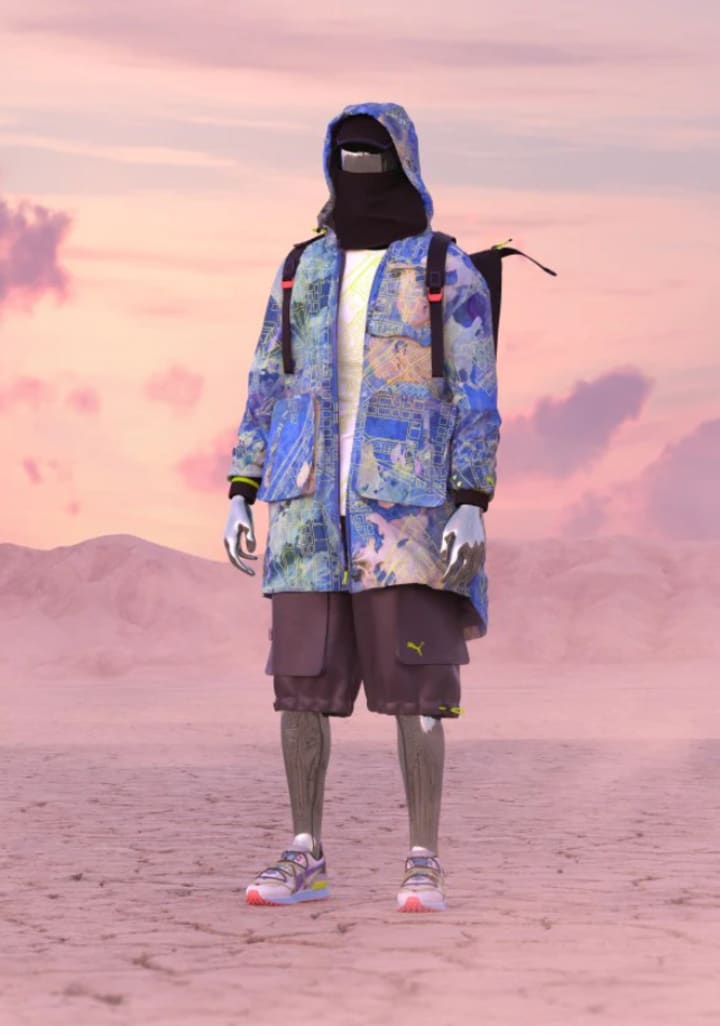 Even though we are now two years into a new decade, we are only at the beginning and, in my opinion, new trends are about to emerge. If we've seen remastered items or new trends emerge in recent years, I believe streetwear will shift its focus to the digital space and gradually begin to incorporate more of its technologies. If we thought collaborations were the ones that brought us joy and created incredible experiences, I can assure you that what's next will leave you speechless.
We should be grateful for the opportunity to help and be a part of early industry innovation. Things we are used to will be the same but seen through different eyes, and many more will emerge as a result of various technological revolutions.
We never know what will happen, but considering what is going on in the world and how technology can ease people's lives and provide opportunities for average people to be more involved in the whole fashion industry, not just streetwear, gives me the logical thought that we will use digitally more in the coming years.
Although I didn't go into great detail, I wanted to cover the essentials of each decade since streetwear's inception. Perhaps this post has piqued your interest in learning more about and participating in this wonderful culture known as streetwear.
Thanks for reading!
celebrities
history
feature
decor
apparel
advice
About the author
Reader insights
Outstanding
Excellent work. Looking forward to reading more!
Top insights
Compelling and original writing

Creative use of language & vocab

Easy to read and follow

Well-structured & engaging content

Excellent storytelling

Original narrative & well developed characters
Expert insights and opinions

Arguments were carefully researched and presented

Eye opening

Niche topic & fresh perspectives

Heartfelt and relatable

The story invoked strong personal emotions

Masterful proofreading

Zero grammar & spelling mistakes

On-point and relevant

Writing reflected the title & theme
Add your insights