A Refresher Of Tips For New Writers
Sarah Laud provides a refresher of tips for new writers.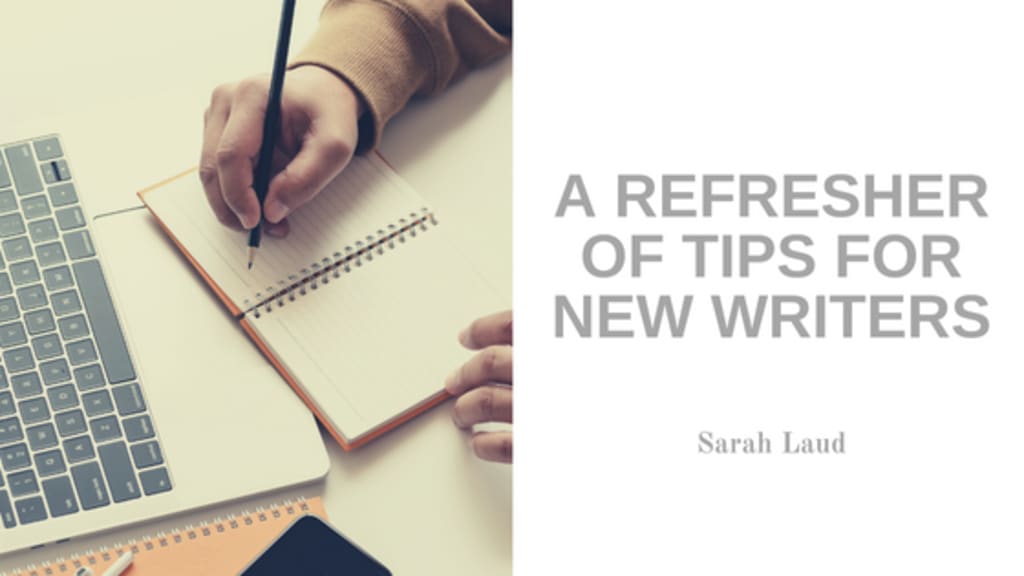 Getting started as a new writer can be very daunting. You can take many steps to learn how to write effectively in different styles, and these are some that have been used by writers who specialize in this field. Below are great tips to consider when first starting out writing for the first time.
Write On A Daily Basis
One of the first rules aspiring writers must follow is to start writing daily. It's hard to improve one's writing if one doesn't have the necessary time to do so, and it can be very challenging to produce the best work. The best writers will force themselves to overcome their challenges and get through them.
Getting started writing every day can help you develop a more positive outlook on life and improve your confidence in your writing abilities. Don't let discouragement or feelings of inadequacy prevent you from working hard.
Focus On Reading More
One of the most important factors that aspiring writers must consider when developing their writing style is reading everything they can find. Most people would be hard-pressed to find a good writer who isn't a voracious reader. This is because many of their styles are based on the work of great writers. Having a good library is also a great way to expand your knowledge.
Try Out Writing Classes
New writers often don't take writing classes since they were in high school. Fortunately, there are plenty of ways for aspiring authors to continue their education in creative writing. One of the most effective ways to do this is by looking for an extension program in a local college or online.
Find A Writing Group
One of the most effective ways for aspiring writers to connect with other people in the literary world is by joining a writing group. This type of group can provide you with a great resource to get feedback on your work. Having a group of like-minded individuals can also help you take stock of how far you have come as a writer.
Keep A Journal
Various things around them inspire great writers. If you are new to writing, it's important to have a journal with you to keep track of what inspiration you have been getting. You never know when something will come up that will influence your writing. Having a place to store all of your ideas can help you keep track of what has happened to you in the past.
Create Outlines Anytime You Write
Young writers can benefit from having an outline or roadmap prior to starting their writing process. You may have noticed that your English teachers would often ask you to create detailed writing plans before starting to write a critical essay.
A basic outline is very important for professional writers as it can help them get off to a strong start. Having a rough outline can help them avoid getting stuck after the first chapter or page. If you are just starting out as a freelance writer, make a detailed one before you start working on a project.
Try Different Forms Of Writing
If you are only focused on one area of writing, then you should consider branching out and exploring other mediums. Doing so can help you develop a stronger voice and improve the parts of your work that you neglect. One of the most effective ways to break out of your writer's block is to switch projects.
If you are writing a short story, try branching out and writing about something completely unrelated. If you are stuck on a novel, write a memoir about a significant event in your past. Doing so can broaden your scope of creativity and make you a more marketable and versatile professional writer.
Take Time To Edit Your Writing
One of the most important factors that professional writers consider when it comes to writing is the need for multiple rewrites. Rewriting and editing are two of the most crucial parts of the process, and it is very important that writers put in the time to improve their skills. Having a good first draft can help writers develop a stronger voice and avoid making common mistakes.
About the Creator
Sarah Laud is an accomplished student and a competitive horseback rider with over a decade of experience.
Reader insights
Be the first to share your insights about this piece.
Add your insights