A Guide that Works to Start a Successful Content Writing Company
A Guide that Works to Start a Successful Content Writing Company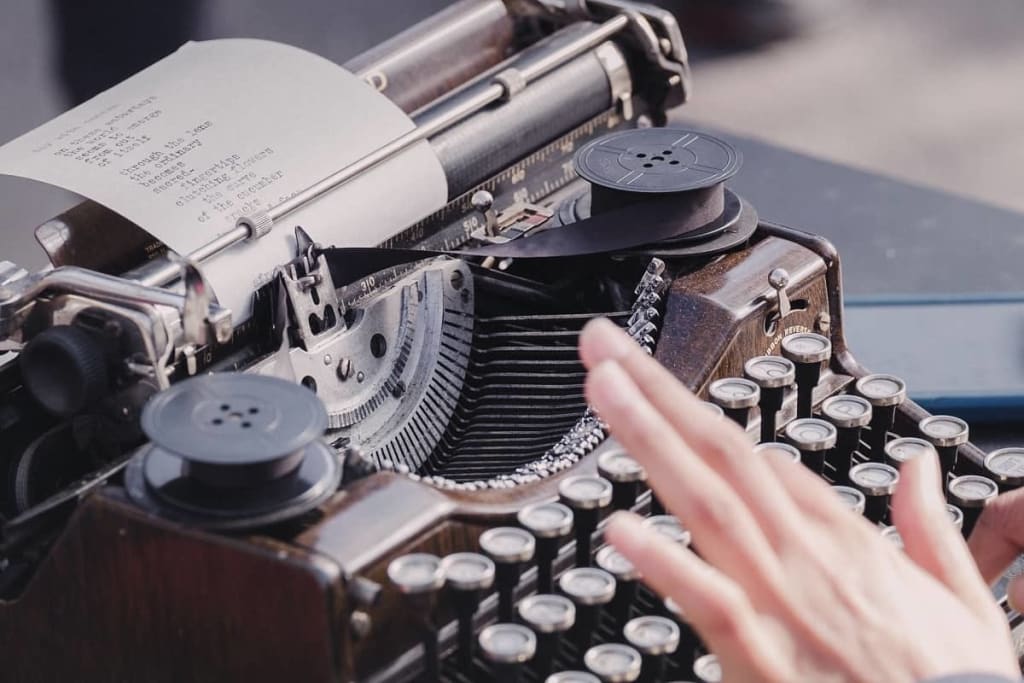 It is a fact that people are making decent money by writing for the digital world. It can be a matter of surprise for many like what a content writer writes and people pay for that. We will clear it for you. But you can't ignore the internet's evolution in the past few years. According to Statista.com, more than 4.66 billion people use the internet globally as of January 2021. The percentage value of the global internet users is 59.5. By studying this data, one can understand that there are a number of career options in the digital world, and content writing is one of them.
Further, the content writing industry is evolving day by day. Wait. Do you know what the content is? Let me explain it first. Content is nothing but what we all watch, read, upload, download, and scroll on our social media pages, Google, and across the web. For example, the video you watch on YouTube, the article you read on Google, and the image you share on social media are all different types of content. If we combine all these things in a word or two, it is content marketing.
With all these things, it is now clear that the content marketing industry is a pool of career options. Out of all, content writing is the base of the content marketing industry. And if you think of starting an online business around it, you are welcome.
Starting a content writing business
It is not easy to start a content business. This industry is going through cut-throat competition. You need to be fully prepared before entering the content industry to take advantage of the competitive edge.
Further, many established content businesses are offering services to the market. So, you have to find your USP to establish a successful content business. Moreover, first of all, you need to understand the needs of the market, and based on that you have to set up your business.
What kind of content does the content industry require?
Regardless of the business type, they need content to engage and interact with their potential customers. We have included those types of content below:
Website content
Newsletter articles
Email campaign content
Blog writing
Social media
Video scripts
Product descriptions
Paid advertising pitches
White papers
E-books
Technical writing
Online magazine and trade journal articles
Mobile phone app content
Interactive content
Multimedia content
And much more
All these types of content are needed by the content industry. And the demand for content and content writers will increase over time with the emergence of new technologies. It clearly means that the demand for great content writers will never die. Moreover, now the time is to learn the right strategies to start a content writing business.
Strategies to start a sustainable content writing business
Everyone who is involved in the digital world regardless of the objective needs content. Before you try to find work, first of all, you need to evaluate the skill you should have for writing. Evaluate yourself and find out your strengths and weaknesses in terms of writing. By analyzing yourself, you will be absolutely clear about the best in you. But keep in mind that your writing niche should be one that makes money for you.
Moreover, if you are already in a content marketing industry and you are getting clients offline, you need to change this trend. To grow faster in this digital world, you need to showcase your work in order to find potential clients. For this, you can create a website and gather all your work in one place.
But what if you are new in content marketing and have no work samples, no issue. You can create writing samples easily. Here is how.
Create content for content mill websites
There are several content-mill websites like Constant content, Scripted, Crowd Content, Writer Access, Content Gather, etc. that allow you to post your work and get a credible sample. You don't need to always write for that website. Once you have enough samples to showcase to clients, you can quit.
Bid websites
You can try sites like Guru.com and Elance.com that will pay a low price to you to provide you with some writing samples. And we think it isn't bad as a newbie. So you can try these sites.
Make an agreement to work
When you are new in the content market, you can offer your writing services to clients by allowing them to pay only if they like your work. Make sure from the client's end that they don't use your content if they like and don't pay. In that way, you offer freedom to your clients to evaluate your work and pay if they think the content matters to them.
By using these techniques, you can easily create work samples to showcase to your clients. Once you have work samples, you are free to reach clients who ask to provide work based on your previous work history. Also, the above third method is beneficial to find clients by providing them the freedom to choose you.
The skills you need to have to become a successful content writer
The first skill you must have as a content writer is strong writing skills. Yes, without it you can't do anything in the content or freelance industry. Your grammar concept should be clear and you need to have vocab stock. Also, you need to have good editing skills so you can create engaging and error-free content.
After the basics of content writing, the next skill you should have is the knowledge of SEO or search engine optimization. Because you are writing for the digital audience and if you don't know SEO, you won't be able to create content that ranks in Google or other search engines.
The other thing you need to know is how to write clickable and catchy headlines that grab people's attention. If you aren't able to write a catchy headline, your work will be of no use.
On the other hand, if we talk about earning potential as a content writer or freelance writer, we can figure it out around $30,000 annually. However, the earning potential depends on the client base you have and it can go down or up.
Moreover, if we talk about the top 10 Highest Paid Writers in the World, James Patterson comes first in the list as mentioned by a website called writersdepartment.com.
Conclusion
This is all about how to start a content writing business as an experienced and novice. Further, the content industry is evolving providing several opportunities to youngsters. Moreover, kindly refer to the full article and know everything about starting a content marketing business. Performance Marketing Agency
Visit Original Source: A Guide that Works to Start a Successful Content Writing Company
About the Creator
Maltwin is a malt based health drink made with an ideal combination of Higher Protein, Higher Vitamins, and Lower Sugar to support the daily nutrition requirements of the human body in today's fast-paced world.
DelhiMagazines.com
Reader insights
Be the first to share your insights about this piece.
Add your insights