8 Things To Keep In Mind While Starting A Recruitment Business
It can be difficult to make the decision to leave agency employment and start your own business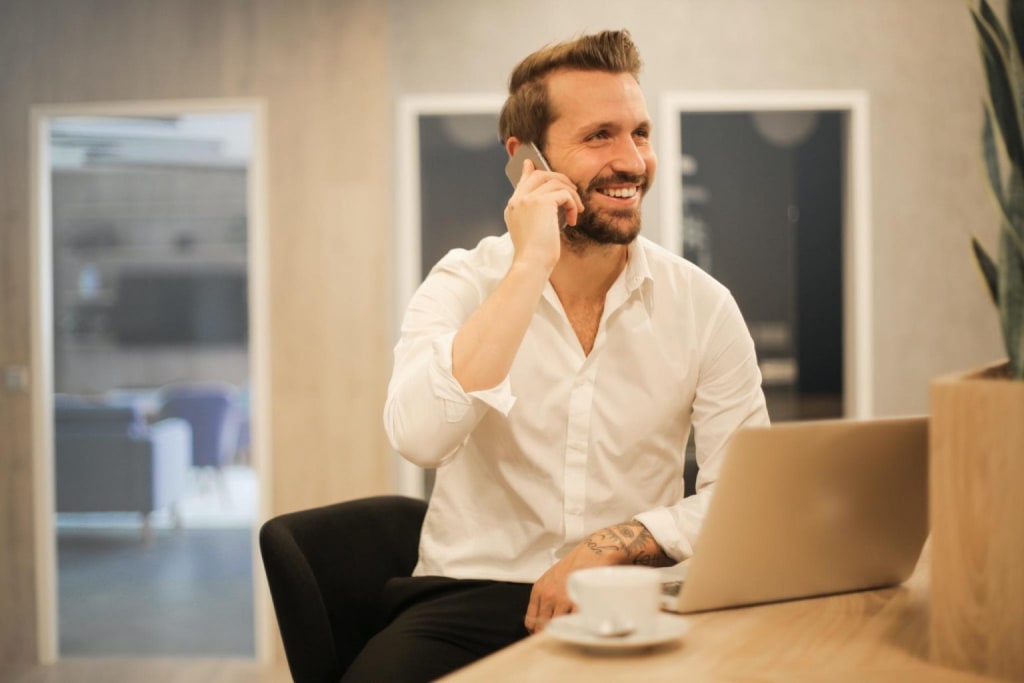 It can be difficult to make the decision to leave agency employment and start your own business. However, with growing competition in the industry and advances in recruitment, it can seem impossible. But with the right skills, knowledge and spirit, a talented recruiter can open their own agency.
Agents are not only responsible for finding and contacting candidates for clients. They aim to offer better career options for candidates. The world is now more open to post-pandemic strategies, making it even more crucial to assist people and businesses in filling positions that will allow them to continue operations and ensure long-term survival. Remote work was a major trend after the pandemic, which showed us the potential for remote businesses. Many businesses have now completely switched to working remotely. These changes are slowly happening across the workforce and are impacting new businesses.
These eight tips will help you if you are a recruiter looking to start your own recruiting business.
1. Identify/Define Your Niche
The first step in starting a business is to identify the niche you are interested in, the services that you wish to offer, your target audience, as well as your geographic location. Specialized agencies that specialize in a particular niche and offer expertise within it are more successful. It's important to have strong expertise in your niche and a large network. Otherwise, it will be difficult for you to establish yourself in the field and will make it more difficult to build relationships with candidates and clients.
You must identify the niche you are interested in and identify gaps in your target market. Then, create a service to address these needs. You'll be able to solve a core business problem for your audience and will be able to grow your business.
Consider your experience and network to determine the type of service you wish to offer. Then choose a market in which to serve your customers.
2. 2.
Another important factor in any recruitment company is deciding the type of strategy they want to use. Here are four types of recruitment models to give you an idea:
Contingent Search: A contingency search is a performance-based approach. When an employer hires your candidate, the agency is paid. The fee can be paid by clients in many ways but is usually a percentage of the salary.
Retained Search: Employer clients pay a fee for this model to have a dedicated effort made to fill open positions only with their organization. This is often used for senior positions that require immediate filling.
Contained Search: A hybrid of contingent and retained search services, contained search saves time and is more cost-effective. Employers pay a non-refundable partial fee to have a team that focuses on priority positions.
RPO (Recruitment Process Outsourcing): An organization can outsource its recruitment function to a third party recruitment provider. A vendor that is RPO can be used as an extension to an organization's recruiting function, offering a complete hiring solution. A RPO vendor will provide the required staff, technology, methodology, and other resources to fulfill the requirements for recruitment.
These models are not the only options. You can also consider other types of agencies, like staffing agencies or headhunting agencies, for your business model.
3. 3.
A good financial plan is essential for any business. There are risks involved in starting your business. Make sure you evaluate your financial situation before making any decisions about your business. You should consider the minimum income you need, the ideal income in the future, and, most importantly, the financial resources you will need to grow and sustain your business. You should also consider costs such as office equipment, software, and staff.
You can plan and manage your finances effectively by creating a budget spreadsheet, or a list. If you need professional financial advice,
You'll need enough cash reserves to sustain your new business for 18 consecutive months, even if you don't make any revenue. Undercapitalization is another reason why many new businesses fail. Before you start a new venture, make sure to determine where the money is coming from. This could be personal savings, conventional financing, or loans.
4. Invest in Technology
No matter how small or large your business, technology has made recruiting easier. The emergence of technology and AI over the years has made recruitment so much easier for recruiters. The burden of recruiting agencies is significantly reduced by the use of technology in recruitment. The right software can automate tedious tasks such as sorting through piles of paper, spreadsheets, emails, and applications.
With recruiting software such as Applicant tracking systems, recruiters can integrate technology to streamline their daily work flow and automate routine tasks. Applicant tracking systems improve productivity, speed up time-to-fill and reduce cost-per-hire.
Applicant tracking systems are so important in recruiting that 68% say that investing in new technology is the best way for them to improve their recruiting performance over five years.
A candidate tracking system is one of the most important technological investments that you can make to start a recruitment business. It can streamline your work and increase the quality of your work by standardization and automating.
5. Invest in a strong team
Investment in qualified people is key to building and maintaining a successful recruitment company. It is crucial that you invest in the right people to form your team. Their skills and work ethic will help your business grow. It will tie up your entire recruitment process and help you reap the benefits faster than ever. A strong and skilled team will help you build credibility in your industry, which will lead to a better reputation. Your team is what defines your work ethic and credibility. Invest in the right people to get the best results.
6. Create an Online Presence
Many recruitment companies are now using social media for their recruitment. Today, more than 90% of recruiters use social media to find and recruit the ideal candidates. Social media is a great tool to identify and recruit candidates. It's also vital for growing your business. Building an online presence has become a vital marketing strategy for many businesses--especially for recruitment agencies. A strong online presence is an excellent way to market your employer brand and stand out from your competition.
Online employer branding is a key focus for many organizations. This helps them manage the online perception of candidates and clients, as well as how it affects recruitment, hiring, retention, and other aspects.
Online presence is not only a marketing strategy or employer branding strategy. It has become an essential tool for recruiters to connect with today's job seekers.
You can't afford to miss the many opportunities that the internet offers. Establish your online presence today!
7. Leverage A Unique Sourcing Strategy
It can be overwhelming for recruiters to identify strategies to source candidates, especially when you consider the changing trends in recruitment. To attract clients, it is important to be creative with your sourcing strategy. If you are just starting your own recruitment business, it is difficult to make progress unless your area of expertise grows. You might have to move to a niche to succeed. There will be many other agencies that are more well-known than you. You should do extensive research to find out which niches are not crowded and where your expertise lies.
8. Set Plans & Goals
A clear plan and set of goals is essential to starting your own business. Success in recruitment is not just about having a lot of experience, but also having a set of goals and plans. To keep your staff motivated and inspired, set short- and long-term goals. You could, for example, aim to increase your client base by 10% within three months. Perhaps you want to expand your services area in the next year.
You can track your progress and identify obstacles to achieving these goals by creating and tracking KPIs. Numbers and statistics are vital to any business that is long-term.
Once you've got these tips and have everything in order, it's time for you to start your own recruiting business.
Reader insights
Be the first to share your insights about this piece.
Add your insights