8 Places to Publicize with All the Pros and Cons
Marketing your novel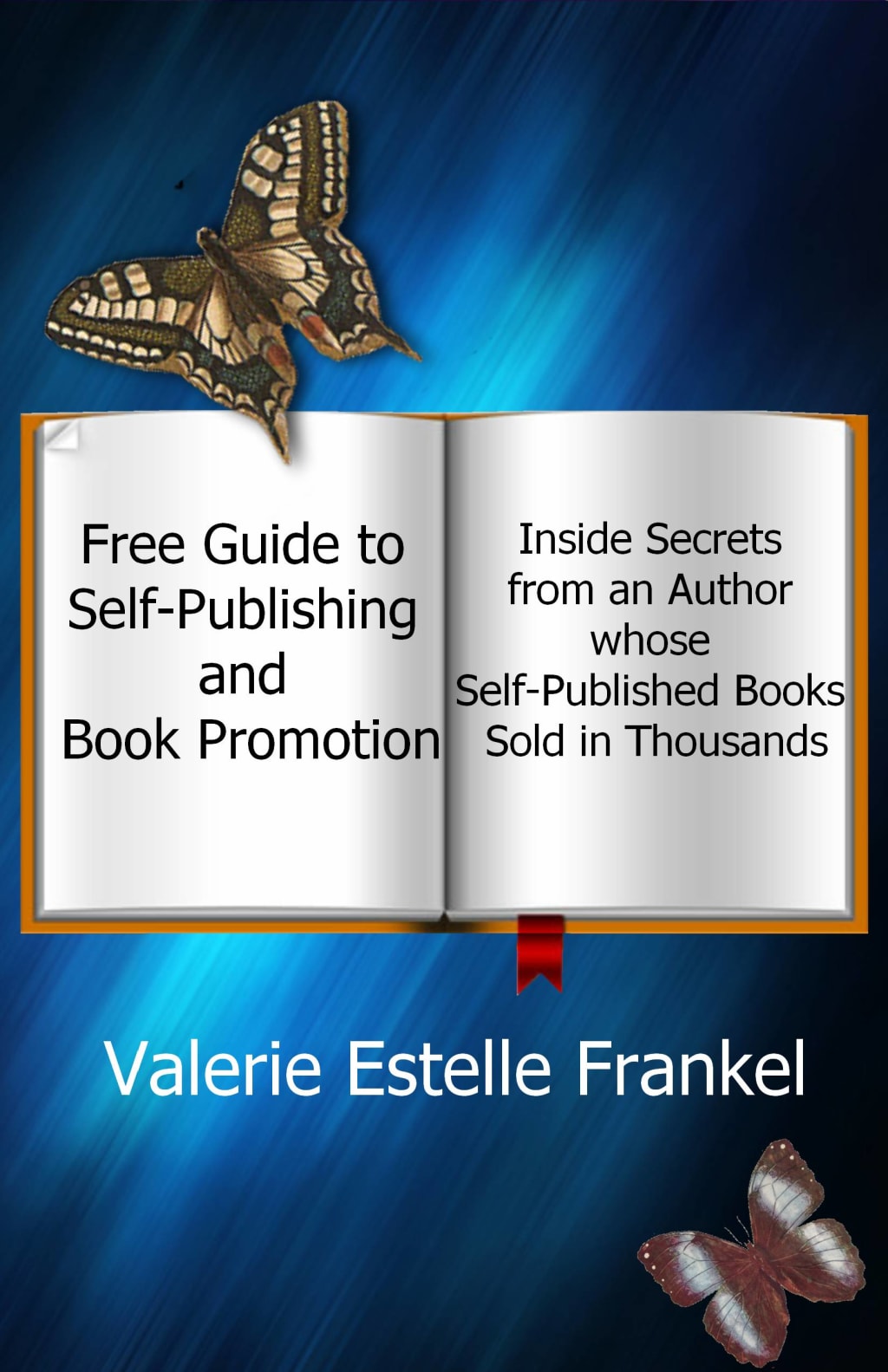 Promotion Programs (Costs Money)
Awards
Book awards all offer some publicity and have enough categories to give you a chance to win.
Cost: Varies
Pros: Your book has won an award! You can then brag about this on all your social media and send out a press release. In fact, the award company will likely send their own press release. Some authors put "Award Winner" stickers on their book covers or print it on the jackets. And of course, this goes on your own website. This is like a review – a public acknowledgement that your book has done well. And after winning even one, you can call the book "award winning" on every piece of promotional material.
Cons: Like all the other tools, these can get expensive. After you pay an entry fee, there's no guarantee you'll win. And some books fit the categories better than others. I generally try for a FEW awards IF my book fits clearly into one of their categories so that I think it has a reasonable shot. (I apply to one category, not a long list of them). I also don't reapply to awards I've won with new books: for book one, I won an Indie Excellence Award and a USA Book News National Best Book Award. I therefore DIDN'T send the sequel to those two, but submitted it instead for a Dream Realm Award. This way the SERIES has won three different awards. Another choice would be to only enter book one in award programs for this reason. Remember, even if you write other series, you can still say the author has won these awards. Also, most awards are only for books published the previous year (with, say a spring 2012 deadline for 2011 books), so you'll need to pay attention to dates.
Worth it? Probably for a few awards, especially on your first book. For the sequel, I just wrote on the book cover that the series had won various awards.
Independent author awards:
Ippy Awards $75 http://www.independentpublisher.com/ipland/LearnMore.php
Indie Excellence Award $69 http://www.indieexcellence.com
Indie Book Awards $75 http://www.indiebookawards.com
Nautilus Award $185 http://www.nautilusbookawards.com
Writer's Digest Self Published Award $100 http://www.writersdigest.com/competitions/selfpublished
USA Book News Best Book Award $69 http://www.usabooknews.com
Independent Book Awards free http://independentbookawards.com
Hoffer Award $50 http://www.hofferaward.com/HAbooks.html
Benjamin Franklin Awards $90 http://ibpabenjaminfranklinawards.com
Trade Show Combined Book Exhibits
Cost: For about $100 per show, various companies will take your book and display it at the big trade shows like Book Expo America.
Pros: Librarians, reviewers, publishers, and the top people in the book industry will be walking by your book in places too expensive for you to travel.
Cons: I've seen these displays – your book is placed (with the front cover showing) on a display shelf among maybe a hundred others among a thousand booths. It's not that noticeable without a person standing in front, singing the book's praises.
Worth it? Probably not
Major book trade shows:
Book Expo America (BEA)
Christian Retail Show (CBA)
American Library Association Annual Conference (ALA)
American Library Association Midwinter Conference (ALA)
Public Libraries Association (PLA)
Association of College and Research Librarians (ACRL)
American Association of School Librarians (AASL)
Texas Library Association (TLA)
Other state and regional library shows
Frankfurt Book Fair
London Book Fair
These organizations provide co-op display services at a number of national, international and regional shows:
Independent Book Publishers Association (IBPA)
Combined Book Exhibit
Jenkins – Global Book Shows
Association Book Exhibit
Writer's Organizations
I have at one time or other been a member of the following groups:
The Society of Children's Book Writers and Illustrators; Science Fiction and Fantasy Writers of America; The American Society of Journalists and Authors; Women's National Book Association; California Writer's Club; The Independent Book Publishers Association; Small Publishers, Artists, and Writers Network; Small Publishers Association of North America.
I also have a critique group and a number of genre-specific (as opposed to publishing and writing) memberships. The question is, what benefits do they provide? And are they worth it?
All societies (most likely) provide:
A place to display and possibly sell all your books
A forum to chat with other writer-members
A newsletter
An annual conference (which may or may not be in a useful location)
Some societies like SCBWI have a network of regional conferences, which I've found useful and fun.
Some societies offer a list of discounts for writers, even including health benefits.
Some like ASJA have freelance writer job postings.
Some like Broad Universe will sell and advertise you .
Before joining, go to the society's membership benefits page (they all have one) and see what you'll be getting. SCBWI has been worth my time, with regional conferences and meetings plus a wonderful directory of agents and publishers. SFWA has been less directly useful, but I spend so much time in the sci-fi/fantasy world that I like to stay in its top organization. SPAN, SPAWN, and IBPA had some benefits and discounts I wanted when I published my first book, including a bookstore marketing program and chance to work at their BEA booth. Also, joining one meant discounts on joining another when I did so in the correct order. I've been speaking at lots of local CWC branches, spreading news of my books. Broad Universe, with joint readings and book tables for women in genre has been fantastic. Their Yahoo Group has also sent me many useful contests and opportunities.
Book Expo America
Book Expo America is the industry conference. There are publishers, agents, and foreign rights specialists by the thousands. Authors, booksellers, librarians, and more. For a fee, you can hand out sample books or review copies as well as bookmarks and other promotional materials as part of the official conference. When I attended, I not only did this but also arranged to show off my book at any booths where I'd won awards and any organizations' booths for which I was a member. (I did not get my own booth, which is quite expensive). I also passed out bookmarks to everyone waiting in the long lines. In short, I made the most of my visit. And picked up hundreds of wonderful free books.
Cost: around $100 plus attending fee
Pros: While anyone can attend BEA, most people there are librarians, reviewers, publishers, and the top people in the book industry. This spreads your book among the top people from all over the world, many of whom will tell their friends. Your book is also mentioned in the program guide if you register as an author and do the giveaway. Also, if you sign at your organizations' tables (such as the Mystery Writers of America) you can coast on their reputation and network while handing out books or promotional materials.
Cons: You are paying to hand out free copies – this can get expensive (not to mention transporting them there). Consider ordering books shipped straight to the con to lower expenses (if you can't drive them there). Also, people are receiving hundreds and hundreds of free books. If you don't have a particular hook, the overburdened attendees are likely to refuse – it's disheartening as they tell you they don't want your book, even free of charge.
Worth it? Maybe .
Radio and TV Spots
Cost: varies
Pros: The radio or TV stations make an effort to have you mention your website and promote your book. And these get many many listeners.
Cons: Check whether the target audience is actually likely to buy your book – does the program fit your topic? These can also be quite costly to set up. If it's free, definitely say yes. But if there's a charge as various companies or agents arrange these guest spots, consider whether this is the best place to put your money.
Indie Bound Advance Access
http://www.bookweb.org/indiebound/publishers/advanceaccess
As their website explains:
Each month, we email over 1,000 independent booksellers with news of galleys, reading copies or finished books that publishers are offering for review. After receiving a free review copy from you, stores will read and decide whether to carry the title. We make no promises, but the Advance Access program has proved to be a very effective way to get the word out about titles. Stores will email you directly, and generally, you can expect requests from 25-50 booksellers.
Cost: $150 per title, half price if you're a member of certain organizations
Pros: Distributing advance copies to bookstores lets them know your book exists and may persuade them they want it. It's a good way to get the word out.
Cons: You have to supply the books plus shipping costs.
Worth it? Maybe…if your book is in Ingram listed as returnable and has a good chance of being picked up by stores.
Publishers Portal
PublishersPortal.com
This program adds sample chapters and book details to the following sites:
Barnes & Noble, Books-in-Print, Baker & Taylor Title Source 3, Buy.com, Ingram iPage, OCLC WorldCat/FirstSearch, EBSCO NextReads, Diesel Ebook Store, and selected library OPACs.
Cost: $35
Pros: You certainly want chapters distributed across the web and these are major sites.
Cons: After you distribute the ebook, this will likely happen automatically without the program.
Worth it? If you're in a rush, or it doesn't look like your samples are getting around the web.
Valerie Estelle Frankel is the author of Free Guide to Self-Publishing and Book Promotion: Inside Secrets from an Author Whose Self-Published Books Sold in Thousands as well as many pop culture books.