7 ways to generate B2B Sales Leads
Do you want to generate leads for your business? Have you tried a variety of different lead generation tools and are still struggling to find the right one? It could be that all those tools have one thing in common: they lack efficacy. If this sounds like you, then it's time for your next step. There are numerous B2B lead generation solutions available on the market, some better than others. However, there are 7 ways to generate B2B Lead Generation that will help you start generating leads now!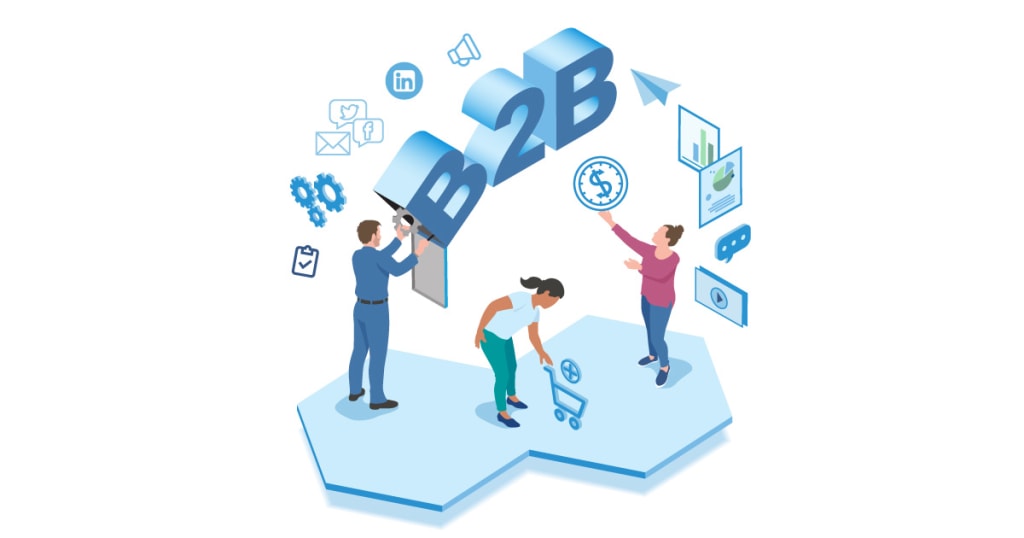 Most businesses have a set of goals and objectives with which they need to address their efforts in order to make progress. That is why it is important to focus on your goals and objectives. If you don't, other people or departments might decide on their own strategies for achieving these goals - and those can be bad. If you keep your objectives and goals clear, then everything else will fall into place!
1. Search Engine Optimization:
SEO is the process of getting organic traffic to your website from search engines. In order to generate leads, companies need to be visible on search engine results pages.
2. Email Marketing:
Email marketing is one of the most effective ways for companies to generate B2B leads. By using auto responder emails, companies can communicate with their lead database over time and build trust in their brand and products/services. for example, if you want to sell medical equipment products to hospitals or doctors you want to run an email marketing campaign for the physicians email list.
3. Blogging:
Companies can generate leads by creating blogs that focus on the pain points of their prospects and potential customers. This will help them to build trust in their content and establish a relationship with them over time.
4. Social Media Marketing:
Companies need a social media presence in order to engage with their customers and prospects. One way for companies to generate B2B leads by having a strong social media marketing strategy and implement specific tactics such as lead magnet, lead generation quizzes or contests, content marketing strategies, and sharing targeted content through customized webinar invitations or e-newsletters.
.
5. Inbound Marketing:
Inbound marketing is a process of attracting customers by creating high-quality content that solves a problem for your target audience. This can be done by using blog posts, social media and/or videos to gain website traffic and collect leads over time.
6. Networking Events:
Companies can generate leads by attending networking events and connecting with their potential customers face-to-face in order to establish a relationship with them over time. They can build trust in their brand and products/services by sharing useful information relevant to their target audience or people who are likely to buy from them.
7. Sales Prospecting:
Companies can generate leads by calling on their lead database and selling them the products/services they need. This is very effective at generating leads from people who are interested in buying from you.
Why is B2B more important than B2C?
The marketing dollars spent on B2B buyers far outweigh the amount of money spent on B2C buyers. For instance, in 2011, when Microsoft announced its new Windows 8 operating system, it made $8B off of approximately five million users. Compare that to Facebook's Newsfeed ads, which at the height of their popularity in 2013 generated $1.4 billion in a year but only reached about 500 million people most days.
Furthermore, nearly 70% of all US jobs are created by small businesses and startups (those that employ fewer than 500 employees). These companies rely heavily on their relationships with suppliers and customers for success—or else they can't grow or survive against larger competitors like Walmart and Home Depot.
Though it is clear that B2B companies are more important than B2C companies, we still need to understand the strategies and tactics of B2B marketing over and above those used by B2C companies.
Reader insights
Be the first to share your insights about this piece.
Add your insights