7 Tips for Building a Successful Construction Business
Are in the construction business? Here is how to be successful in 2021.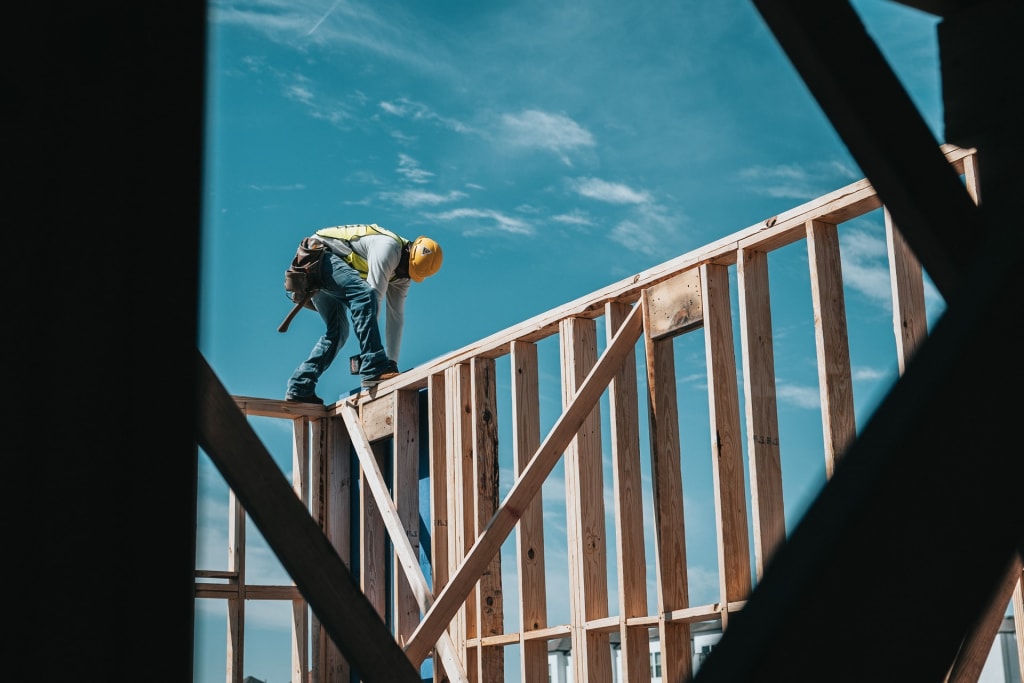 Construction businesses face challenges that all businesses face, along with challenges that are unique to the construction industry. These seven tips can help you build a successful construction business.
1. Get Organized
Inefficiency can drive up overhead costs, reduce the quality of your work and cost you customers. Make sure everything from your bookkeeping and payroll system to your project tracking is organized. A variety of web-based and software tools can help keep you on track. Intuit offers a popular line of financial tools, such as QuickBooks, that can help you manage your budget and payroll. Tools, such as construction scheduling software, can help you find the most efficient ways to serve your customers. Project management apps, such as Zoho Projects, can help you make sure your team stays focused.
2. Focus on Customer Service
No matter what industry you are in, if your customers aren't happy, you won't succeed. Even if you do excellent work for your clients, they aren't likely to return or recommend you to others if they had a bad experience with you or your employees. Make sure you hire employees with solid people skills and provide them with plenty of customer service training. The happier you make your customers, the more likely they are to share their great experiences with other people and help you grow your business.
3. Don't Skimp on Marketing
If your background is in construction, marketing may not come naturally to you. However, to grow your business you will either need to become an expert at it or hire someone who is.
4. Find Your Niche
The construction industry covers a lot of ground from big commercial projects to small home improvement jobs. It's hard to try to compete for every type of job that is out there. Instead, focus on the things you do best. If you're really good at building garages, focus on that. If shopping malls are your thing, focus on that. That doesn't mean you can never do other types of projects, but focus your efforts on the projects where you can really shine.
5. Purchase Insurance
The construction industry comes with several inherent risks. Your employees will sometimes be working with dangerous and difficult to operate machinery or on dangerous worksites. You will be working with other people's valuable property and may also need to be cognizant of local ordinances that govern what you can build, where you can build it and when you can work. You need to make sure you are protected against potential liability for injuries and property damage. Talk to an insurance professional about the best types of insurance coverage for your business.
6. Make Yourself Present and Available
You will probably be working with a lot of clients who aren't that knowledgeable about the construction process. You will need to make sure you are available to answer their questions and keep them updated on your progress. Additionally, periodically checking in on your projects will help keep your team motivated and demonstrate to your customers that you care enough to give their projects your personal attention.
7. Don't Sacrifice Quality To Save Money
The equipment and supplies you need to operate a construction business can be a huge investment. However, trying to get by with cheap equipment may cost you more money in the long run. High-quality equipment will help you do quality work and will generally last longer than its cheaper counterparts. Additionally, don't skimp on the materials you use on your customers' projects. A reputation for cutting corners can be difficult to overcome. If your clients want to use cheaper materials to save on cost, make sure you are very clear with them what the potential downsides are and get their written agreement that they decided to use cheaper materials in case a dispute arises later on.
The construction industry can be both challenging and rewarding. These seven tips will help you run a successful construction business.