7 Signs Digital Marketing Strategy Needs Overhaul
Digital Marketing Strategy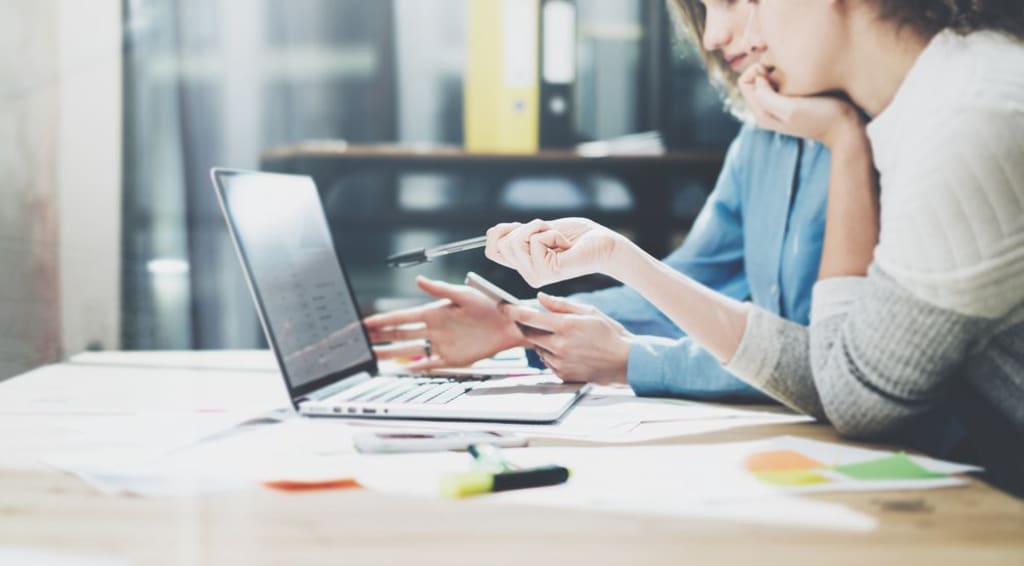 There are several pitfalls that you will encounter in your journey as a business owner. Our CEO Larby Amirouche has experienced these signs over the past 10 years that he has been doing digital marketing. These pitfalls will make you question yourself, doubt what you are doing and ultimately, give you anxiety about your body of work. As a rule of thumb when owning a business that relies on digital marketing, you have to take a step back and re-evaluate your strategies. The digital marketing world is ever-changing and also unforgiving. The landscape is unpredictable at times and you have to be ready to adapt to the sudden changes in trend.
Your Profit is Going Down :
If you have been doing the same practice for months, selling the same number of products with the same number of like quality campaigns but your profit is going down, then that is a sure sign of bad things to come. For you to stop this downward spiral, you would need to compare your results from different channels and try to investigate what went wrong. Our CEO Larby Amirouche would always recommend a good root-cause analysis to identify the issue. Is it the ad campaign? Is it from the online shop itself? Is your checkout process too long? There are a myriad of reasons on why your campaign is not performing well. Check your process from top to bottom and compare historical data to see if there was a disconnect.
You are Not Getting Traffic:
Not getting traffic means that your campaign is not enticing enough for customers to click on them. This is a bad sign because without traffic, there will be no customers. These campaigns are vital to driving customers to your social media account or website so they need to fit your target audience. When this happens, you have to be able to talk to your product researcher and video editor and tell them that you are not getting enough traffic to generate sales. You might want to research the current trends of campaigns and educate your direct reports on how to make things better.
Decrease in Employee Morale:
When your company repeatedly does not meet the goal, your employees will start to lose their focus and will eventually start to feel helpless about your situation. Here at Ironbelly Tech, our boss Larby Amirouche makes sure that everyone is motivated to do their job. Once that passion wanes, it is only a matter of time before the quality of their work suffers. This is a very grave situation for any company because it can spread like wildfire. People will start not going to work, with a lot of excuses being made for underperforming. In this situation, you should be able to stimulate your employees in a positive way. Learn to challenge them to keep them clamoring for success. A solid succession plan in place will keep your direct reports on their toes. You can also talk to them personally and try to learn what's going on. Your employees will appreciate the attention that you give them, showing that you not only care for the money but also for them.
Traffic is Evident, But You Lack Sales:
There are a couple of websites that you can use to measure traffic like similarweb, ahref, and google analytics. These websites will give you the statistics of your campaigns. However, if you have enough traffic, but sales are not going up then that is an issue. Your sales should have a good traction once you have good traffic. When this happens, it could be that you have a good, working campaign, but your product is not good enough for your customers. Then you would need to find other products to sell. Talk to your product researcher and see if you have other options. You can also do a trial purchase on your own website and see if the process of purchasing is user-friendly. This could also affect your sales even if you have a good amount of traffic.
Your Website is Not Ranking on Search Results
If you are not ranking on the search results pages then that is not good. It requires a lot of work to rank but fortunately, there numerous methods that you can use to get there. First you have to make sure that you have relevant content, and you update it regularly. Your website will surely go down in ranking if you do not have good content. Content can be the write-ups down to the product description and other written articles that you might have. Next is you need to promote it by having backlinks. These backlinks can be done by asking other websites to have a link of your store from their website. Of course you would have to do the same for them. Lastly, make sure that you have your SEO fixed. If you are selling smartphones, then you would need to mention them on your website several times so that the search engines would rank you highly when smartphones are searched.
You Do Not Know How to Measure Your Results:
This is a surefire way to an unsuccessful online store. Every business owner needs to know, and have the time to measure their results. You can put up Key Performance Indicators for your team members to follow. Put goals in place so that they would know if they are doing good or not. Here at Ironbelly Tech, CEO Larby Amirouche makes sure that results are being checked on a daily and weekly basis, and compares it with our previous results. Keep a healthy target as you progress and gauge your employees' competency for business improvement. As you grow, and so are your goals.

Larby Amirouche
Larby Amirouche is a trendsetter in internet marketing and e-commerce. He is famous for his successes in boosting branded products through direct-response campaigns. He is passionate about enabling entrepreneurs to chart their own destiny.
See all posts by Larby Amirouche →