7 Proven Strategies for Getting and Keeping Repeat Customers
Keeping Repeat Customers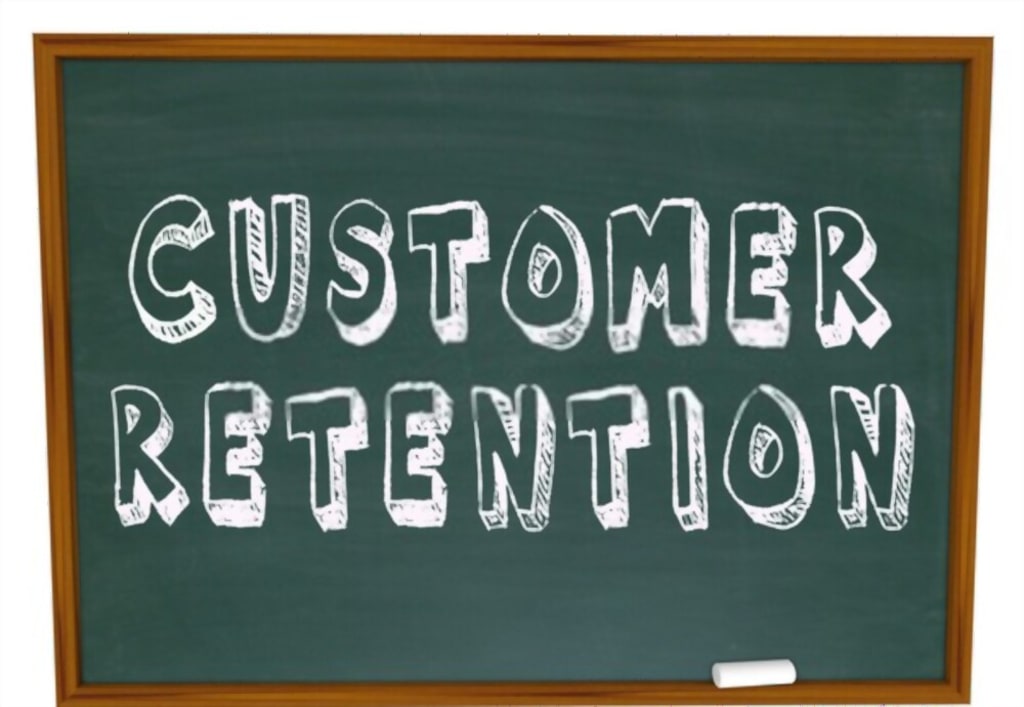 You already know how beneficial and profitable recurring clients can be for your company. Businesses might devise tactics to engage clients in such a way that they return.
Let's have a look at some creative strategies to keep your new consumers and make them into repeat customers:
1. Provide outstanding customer service.
Consumers' lifetime loyalty is the fundamental goal of any business, and giving a best-in-class premium experience to your customers is an easy way to achieve this. And providing good customer service is the most practical method to improve your client experience.
Provide live demos and training: It is critical to ensure that clients are comfortable with your products by providing thorough training and demos. While recorded training might be beneficial to your clients, nothing beats video chat for ensuring that all of their questions are answered and that they are completely satisfied with your company.
Live chat: Did you know that after one unpleasant experience with your brand, most customers are likely to move to your competitors? You may simply avoid such negative encounters by providing comprehensive customer care via personalised live chat help.
2. Customer conversations that are automated
Round-the-clock availability is a crucial aspect of outstanding customer service. Customers may join from various time zones and at various times of the day, and they will want you to answer to their questions as quickly as feasible.
Failure to respond swiftly will cause irritation and a negative impression of your company. You may completely avoid such aggravating situations for your consumers by providing automated customer assistance 24 hours a day, 7 days a week. You can use AI-enabled chatbots for your products and services to automate consumer interactions.
All you have to do is create a chatbot that is tailored to your products and requires no code. You won't have to worry about clients churning due to a lack of rapid responses once everything is set up. Most of your clients' problems and inquiries will be quickly resolved by your chatbots.
3. Product education on a large scale
Only when a customer fully comprehends the product's characteristics and benefits does he or she feel empowered and confident about it. As a result, if you don't provide timely customer education and training, your customers will be lost and confused about how to get the most out of your products.
Customers will be highly satisfied with your brand and will stay for much longer if you focus on offering high-quality comprehensive customer education.
Make the best first impression possible by implementing a thorough onboarding process for all of your products and services.
Use a variety of communication channels, like as blogs, social media, one-on-one live chats, video sessions, and chatbots, to make yourself available to your clients for any issues they may have during their customer journey.
4. Establish loyalty programmes for customers
An effective customer loyalty programme can help you keep your current clients and transform them into repeat customers. When compared to other customers, a customer who is a part of your loyalty programme is 47 percent more likely to make another purchase from you.
The major reason for this is that loyalty programmes can make your customers feel more valued, powerful, and connected to your company. This kind of relationship gives the correct kind of motivation for your customers, encouraging them to buy more from you.
Here are some strategies for increasing client retention through loyalty programmes.
Offer appealing rewards: Include significant awards in your loyalty programmes to encourage customers to sign up for them and then make more purchases in order to receive more rewards. This creates the ideal win-win situation for both you and your consumers.
Offer customers a head start: When launching a loyalty programme, strive to give your customers a leg up on the competition. This gives your customers the impression that they only need to make a few more purchases to qualify for the rewards, which encourages them to buy more.
5. Reward loyal consumers with discounts and incentives.
Who doesn't like deals and discounts? It's true for everyone! As a result, if you haven't already, you should start using incentives and discounts to keep your clients.
Offering discounts may not be the ideal option for your organisation if your margins are tight. Offering new consumers discounts after their first purchase, on the other hand, might be quite profitable for your company.
Continue to experiment: Every business and its clients are unique. As a result, experiment with various offers to determine what is most advantageous for your organisation in terms of increasing customer retention rates.
6. Gather feedback and make changes to your items.
Customer feedback is critical to any business's ability to provide a positive customer experience. You can be unsure of what your customers want if you don't get good customer feedback.
Because most customers will not come to you and tell you what new features they would like, customer feedback should be proactive rather than reactive. It is your job to approach them and enhance your current products in accordance with their suggestions.
7. Use email marketing to add value
Emails may be a great technique for getting one-time clients to buy from you again. You may dramatically boost customer retention and so generate recurring business with a large number of loyal customers by strategically strategizing each email you send.
business
We are one of the most well-known accountants in Croydon, with a diverse range of skills and experience that offers value to our clients. We've worked in commercial organisations and have firsthand business knowledge.