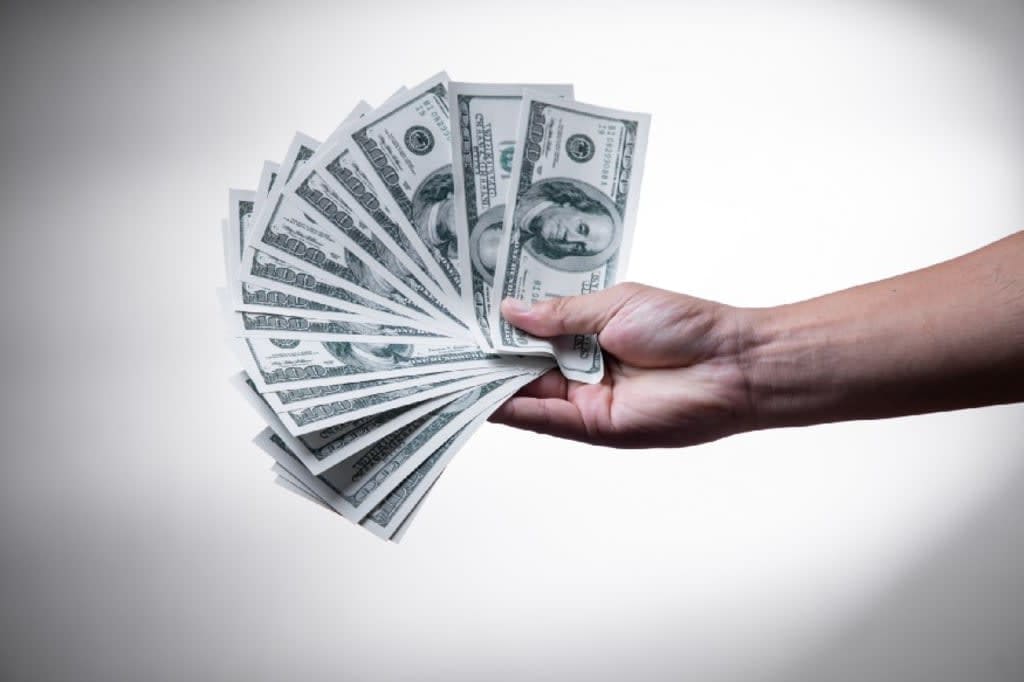 Use High Interest Bank Accounts as a Leverage.
If you have money in the bank and have never given it much thought, you are most likely not maximising the returns on these funds. Using bank accounts to generate passive income will not make you rich overnight.
Sorry about that, but moving your money into higher-yielding accounts can help your money grow at a faster rate than it has been.
And the best part is that most banks don't require a minimum balance, which means that even if you don't have a lot of money, you can start earning a little extra interest on what you do have. As of 2019, the average savings account interest rate was a measly 0.09 percent.
What many people don't realise is that there are a variety of better options available.
As an example.
If you're looking for a low risk, high interest earning cash account, Betterman every day currently offers a two point four four percent APY, which is more than 27 times the average, and this account is fee free, so the difference in interest you earn is yours to keep.
You're probably wondering how much of a difference this will make over the course of a year.
So, if you had $500 in a standard savings account earning only 0.09 percent, you'd be out of luck.
You'd only make four cents a year.
However, a high interest bank account earning two and four percent annually would leave you with twelve dollars and voila. While this is nothing to get excited about, it requires little effort and will only compound as you contribute more to the account.
2. Start a blog
If you're a good writer, or even a mediocre one, starting a blog can be an excellent way to make passive income, though it does require a significant amount of work upfront.
Whether you continue to publish content or not, once you have your content online and it begins to gain traction in the Google search engine, you will be making money.
So you're probably wondering how the Blog makes money.
So, as your ball receives views, i.e. traffic, readers will interact with your site.
This can be accomplished by clicking on your affiliate links and purchasing products.
You recommend purchasing courses you create or simply assisting you in making money using Google Adsense. One thing to keep in mind about this method of making passive income is that it requires a significant amount of effort, particularly in the beginning.
This is due to the fact that in order to gain traction on your site, you will need to conduct research, write content, and market it.
But, as I previously stated, once the content is live, it will make you money month after month, and one of the major benefits of starting a blog is the low startup costs.
All you really need is a domain name and web hosting, both of which are relatively inexpensive.
When it comes to web hosting, GoDaddy offers domains for as little as $2.99 for the first year and less than $30 for two years, which is plenty of time for your site to start making you passive income.
This is also a low-cost option.
Hostgator offers web hosting for less than $4 per month, or less than $50 per year.
Maybe that's where you're starting to make passive income, which could be yours for around $50 per year.
3. offer an ebook for sale
if you want to write but don't want to deal with the technical hassle.
They can come with blogging consider self publishing your own ebook ebooks are frequently much more sorted in the normal books, putting less of a burden on you to produce a masterpiece
What's even better is how inexpensive this method of earning passive income can be; if you have a computer, all you need to publish your ebook is a word document with your text and a cover image.
You can now outsource all of the writing, editing, and graphics on your own.
However, if you want to spruce up your book, getting professional help can be very affordable.
On Fiverr, you can get a professional book cover for as little as $5, and proofreading can be contracted out for as little as $50.
You can create an asset that will continue to make you money in perpetuity.
So, say you want to try your hand at the ebook business.
Well, Amazon Kindle direct publishing is probably the simplest platform to get started on. Publishing takes only a few minutes, and most ebooks appear on Kindle stores around the world within one to two days with Amazon KDP.
In most countries, you can earn up to 70% royalties on each sale to a customer, and you can set your own prices and make changes to your book at any time.
4. market an online course
In the twenty-first century, information is the most valuable asset, and one of the best ways to capitalise on the information age is to sell digital products such as online courses.
Don't worry if you're thinking, "I have no idea what I could create a course about." That's perfectly normal.
The good news is that there is a market for almost any information product online, from web development courses to productivity and even journaling opportunities.
Are you skilled in multiple areas, at least one of which can be used to create a valuable course? What's more, the cost of developing an online course is quite low; most courses consist of either audio in a slideshow or a video of the course creator, both of which can be produced using your smartphone.
That is, you do not need to invest any money to begin leveraging this passive income method. Additionally, selling your courses can be cost effective as there are numerous platforms available where you can host your course for free and receive a percentage of the profits when you make a sale, for example.
If you host your course on Udemy, any sale you make using the site's organic traffic will net you 50% of the course cost, and if you can generate your own sales, you'll net 97 percent of the purchase price, so you could be making passive income in no time with your current knowledge and a computer and a smartphone.
5. Establish an advertising agency.
Consider how many small businesses exist in your city. Most of them are unlikely to be effectively utilising social media to attract more clients or drive more sales to their business. Most will have a regular Facebook page, but that is insufficient to spread the word in today's crowded newsfeed.
That's where you as a Facebook ad agency owner can help.
One of the most appealing aspects of this business model is that once a client's advertising campaign is set up and running smoothly.
Aside from checking in for a few minutes each day, there is very little ongoing work required on your end. It is a business model in which you have little control.
So I still consider it to be quite passive after everything is initially set up you can be a one-person agency or you can choose to expand as they start to serve more clients learning the art and skill of Facebook ads is doable and can be variant even with very little experience
There were numerous beginner and intermediate level tutorials on YouTube, and you can even find Facebook marketing courses for as little as $15 on sites like you to me.
You see, offering services like Facebook marketing is advantageous because you were exchanging experience for dollars, which typically requires less capital upfront than opening a physical store or developing a physical product.
So, how much can you earn as a Facebook agency?
It is common for Facebook specialists to charge anywhere from a few hundred to a few thousand dollars per client per month, which is why it is one of my favourite passive income sources.
6. established an online store
With the explosion of e-commerce has come the opportunity to create a positive income stream through the use of an online store, specifically drop shipping.
And, in case you're unfamiliar, here's how it works.
You set up an online store that sells products from specific manufacturers. When a customer visits your site and orders a product, your system sends the order to the manufacturer, who then fulfils the order by shipping it directly to the customer, at which point you collect the profits.
One of the cool things about this type of business is that you don't have to order inventory, which means a much lower initial cost, making it ideal.
If you have little money to begin with, setting up your shop can be inexpensive as well. For example, many drop shippers set up their stories in Shopify, which charges only $30 per month, which is much less than the thousands of dollars who would cost to open a brick and mortar shop in your city in short.
Once you've set up your store, the rest can be completely automated, which means you'll be earning money.
Regardless of what you're doing.
7. Launch a YouTube channel
Every day, ordinary people like you and me make money on YouTube.
For many people, YouTube can be used to pass the time or learn something new. They make their living through YouTube, and much of their income is passive.
You see, every time someone watches one of your videos, advertisements may appear, and you may profit from those opportunities. Alternatively, your viewers may purchase your courses or affiliate products, making you money without any additional effort on your part after the video is released.
The reality is that running a YouTube channel is anything but passive, as building an audience requires consistent work and video output, but once it is released, it acts as a digital asset, accruing you revenue and hopefully sales over time, but let's say you only relied on ad revenue to generate passive income.
What could your income stream look like if you looked at the channel that is far from average?
I have a YouTube channel that receives over 3 million views per month and earns me over $10,000 in ad revenue alone.
Of course, that is a large channel, and getting there will take time.
However, even with a smaller channel, earning a few hundred dollars per month is possible.
What's more, starting a YouTube channel doesn't have to be expensive, as most youtubers, such as Mr Beast, demonstrate.
The YouTube sensation was over 20 million subscribers started their channels using only our iPhone, so creating your own channel and making sure it comes through is a must.
This means that it should not cost you anything, and there you have it: seven passive income ideas.
You can begin with a small amount of money, which will allow you to make money while you sleep as a result of watching if you want to leave the life.
Reader insights
Be the first to share your insights about this piece.
Add your insights