7 Habits to Help Your Business Success
Business success is not a one-time project, but the result of daily, weekly and monthly habits. Cultivate as many of these habits as you can, and your efforts are sure to pay off.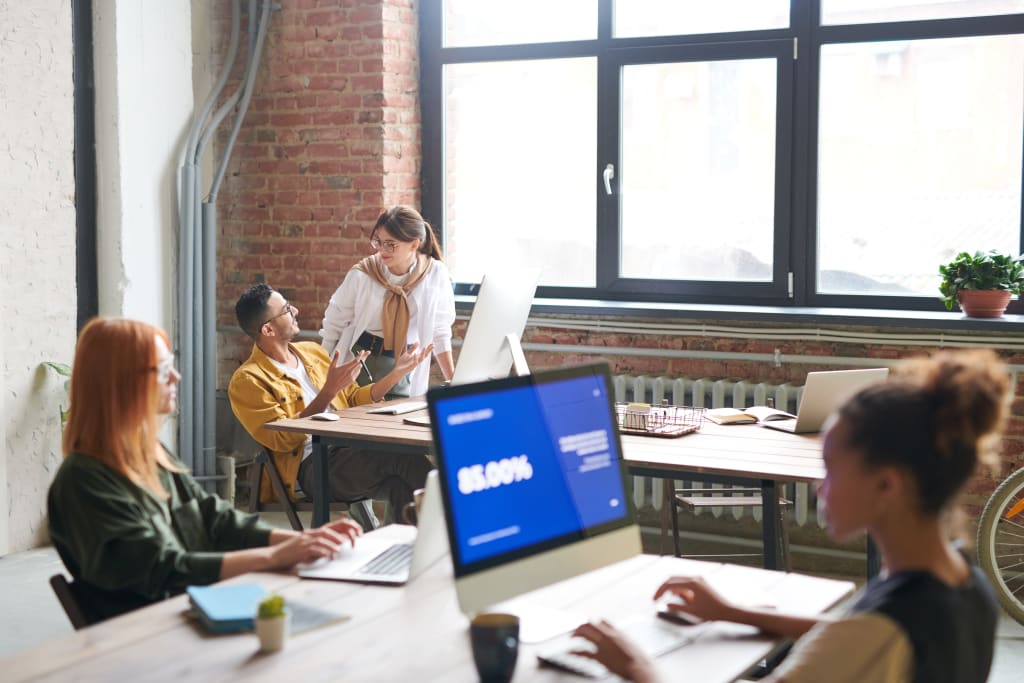 Monitor Sales Frequently
In today's fast-paced working environment, success goes to the most nimble and flexible companies. Quarterly reports only allow you to adjust your course four times a year; by the time you realize you need to make a change, it may be months overdue. Weekly, or even daily awareness allows you to respond to market conditions in real time. A well-designed sales dashboard is critical in helping you keep your finger on the pulse of your firm.
Try Fresh Marketing Approaches
When you first drafted your business plan, you probably included a marketing section. However, the economy changes rapidly, and consumer trends turn on a dime. Your marketing needs to respond just as quickly. Make a habit of trying fresh approaches. Do not abandon what is working, but add new tactics regularly.
Cultivate Relationships
Relationship marketing boosts sales. Loyal, repeat customers form the backbone of many businesses. Not only do loyal clients purchase your goods and services again and again, they tell their friends to do the same. Word of mouth marketing has always been powerful; but it is even more so today, as social media platforms make it easy for your patrons to reach tens of thousands of people in an instant. Relationships with customers are not the only profitable associations; establish close ties with vendors, suppliers and service providers as well.
Communicate Effectively
You may have learned about the five Cs of communication: be clear, concise, compelling, curious and compassionate. When it comes to managing people, add consistent to the list. Miscommunication is common when messages from top management appear to conflict. Make a habit of checking company memos, policies, procedures and best practices for consistency. Above all, remember that listening is the most important part of communication. If you find yourself talking more than anyone else in a meeting, ask yourself why. Make a habit of speaking for two minutes, then listening for three.
Solicit Employee Input
You know how important it is to take good care of your customers. But never forget to take care of your employees too. A recent Gallup poll shows that employees who feel empowered to experiment and innovate are more engaged and productive. Make a habit of asking employees for feedback. Your frontline workers often see issues you cannot, and they may have suggestions for how to address those issues. Be flexible enough to try their ideas rather than always favoring established methods.
Balance Work and Life
Make a habit of prioritizing work-life balance. Increase the number of vacation days each employee can earn — and encourage workers to take time off. Pay employees for their community volunteer time; this will make employees happy and show the community that you care. Offer flexible work hours and allow days when staff can work from home rather than come to the office. When they do come in, make the office more welcoming. Encourage pet owners to bring their furry friends in with them. As long as co-workers are not allergic, and spaces remain clean and quiet, pets can transform a stressful workplace into a cheerful environment.
Pay in Many Ways
Employees need to know exactly how much they mean to you. Be as generous with their pay and bonuses as the firm's budget will allow. Explain their pay and benefits package clearly on a regular basis. Point out how much they are gaining by having retirement fund matching, health savings accounts and child care facilities onsite. This needs to be a habit, not a one-time event. Their real rate of pay should be calculated and communicated regularly: when raises are given, during open enrollment periods and at bonus time.