7 Entrepreneurial Traits Of Successful Entrepreneurs
Do you have what it takes?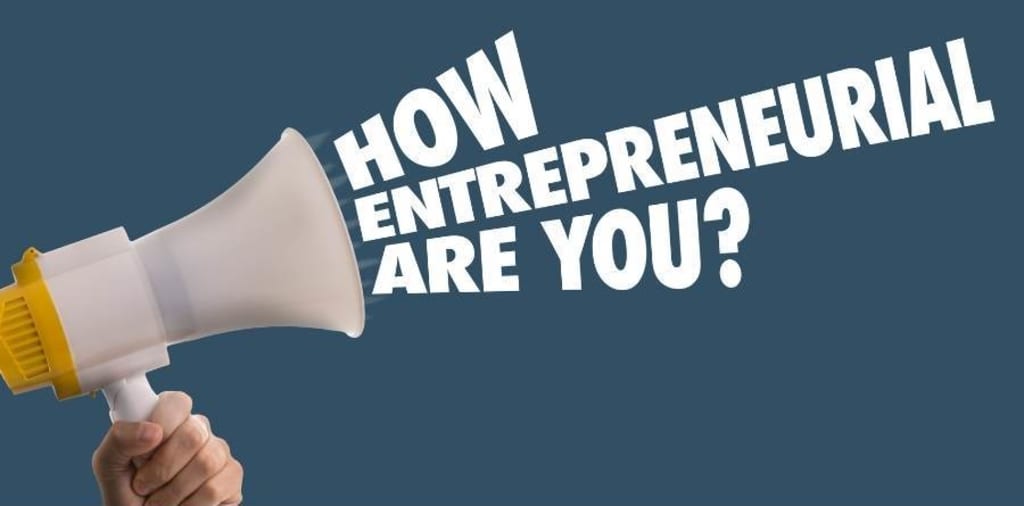 Do you have what it takes to succeed as an entrepreneur? These entrepreneurial traits will help you decide if the startup life is for you.
During the pandemic, many former employees chose to go the entrepreneur route and become their own boss, where the ceiling is only as low as they make it.
If you were to look up the word entrepreneur in the dictionary you would find that it means "a person who organizes and manages any enterprise, a business usually with considerable initiative and risk."
These days the term entrepreneur is used so much that it seems like everybody from stay-at-home moms to the local tattoo artist is claiming to be one. While almost anyone can be an entrepreneur, becoming a successful entrepreneur is not as easy.
What makes an individual a successful entrepreneur is commitment, the willingness to lead, and the passion to succeed. However, there are certain entrepreneurial traits that many of the world's successful entrepreneurs share.
Here are a few traits that can help you determine if have what it takes to succeed as an entrepreneur:
1. Clarity & focus
Successful entrepreneurs have clarity and focus on what they want to create. Once these individuals have a goal set, no one and nothing can stop them from achieving their goal.
2. Creativity
Most entrepreneurs have a seemingly effortless way of being creative and thinking outside the box. That characteristic alone creates a greater earning potential for their business.
3. Financially savvy
Being able to keep track and manage money wisely is another well-known characteristic of a successful entrepreneur.
Knowing where every dollar and cent is going is important to be able to balance your accounts. However, if you don't have the skills for this, you can get take the help of a skilled accountant to help you manage your finances and taxes.
4. Decisiveness
Successful entrepreneurs can make big decisions on their own without worrying about others' opinions and are able to stand behind their decision without any doubt whatsoever.
5. Leadership skills
Most entrepreneurs put themselves in the position of being the boss. This may mean that they have employees under them.
As the boss or founder, it is important to cultivate leadership skills to inspire your employees with your vision and give them clear direction to implement tasks in an effective and productive manner.
6. Life-long learners
Successful entrepreneurs never stop learning. They're always eager to discover new and more efficient ways to help their business succeed.
Successful entrepreneurs learn because they want to, not because someone else is forcing them to learn.
7. Confidence & self-belief
Most successful entrepreneurs are confident in their abilities and believe in themselves enough not to let critics, competitors, customers, and most of all, failure stop them from following their dreams.
The list above will help you determine if you are cut out to be an entrepreneur. If you find that you're not yet cut out to be an entrepreneur, but aspire to be one someday, you'll need to work on learning and developing most, if not all, of these traits.
It is possible to learn entrepreneur skills and if you take the time to learn and practice these entrepreneurial traits, you'll be well on your way to becoming a successful entrepreneur.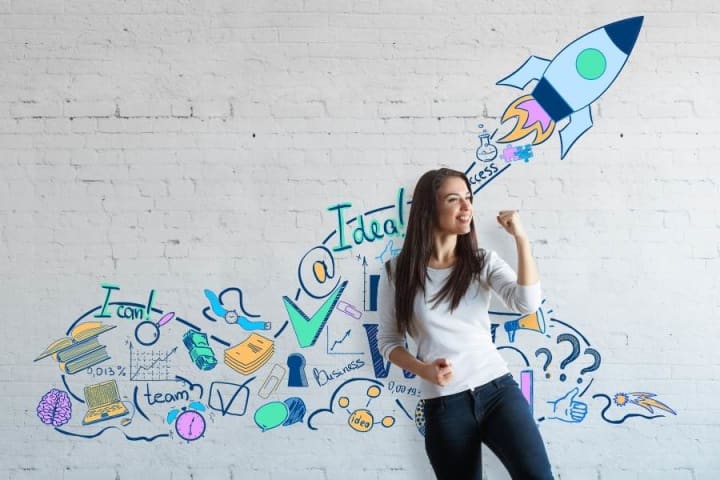 What do you need to launch a successful startup?
When starting your own company as an aspiring entrepreneur, you also need to network and get help and advice from other business professionals. Here are some things you need to do if you want your startup to be successful.
1. Hire a business lawyer
The first professional you will need help from is a lawyer who can assist you with the ins and outs of drafting up employee contracts, building contracts, and business deals.
For example, if you're starting a blogging business, you'll need to get your blog legal pages drafted by an experienced attorney.
If required, your lawyer will also help you file patents, draft employee agreements, and help you stay compliant with the law to protect your business interests.
2. Hire an accountant
You must also hire an accountant, as they are essential to the successful development of any new business, and an integral part of any existing one.
Your accountant will help you keep your finances in order and file taxes in compliance with the law. It's important to have a trustworthy and knowledgeable accountant to handle your business finances and help you save on tax.
3. Hire a business coach
It might also be a wise idea to hire a business coach or find a mentor who has been through the wringer already and come out the other side with a successful business.
This sort of expertise can be invaluable to new entrepreneurs starting their own businesses. A business coach can show you what pitfalls to avoid and where to go for essential startup needs, such as capital and business funding.
Your business coach can also help you write a well-thought-out business plan that details the business vision, mission, aims, and the cost of running your business for the first business year.
They will also help you write a sound financial plan that will help ensure you stay on top of your goals when running your business but will prove invaluable when seeking outside capital.
Investors don't typically invest out of the goodness of their hearts. They want to know they will be making a good return on their investment and a sound business plan and financial plan can show them how you will achieve this.
4. Buy business insurance
Next, determine what kind of small business insurance you will require. This could be done either by extending your homeowner's insurance to cover your business, or finding a separate policy by contacting an independent agent.
Make sure you know what you need before opting for a startup insurance policy as they're not all created equal.
5. Do you need a business partner?
Next, you'll need to decide whether you want to take on a business partner or not. There are many pros and cons when it comes to creating a business partnership.
A business partner can provide you with additional startup capital, but it can also put your ideas at their mercy. However, if your partner has business savvy or skills that complement yours, your partnership is more likely to be successful.
With your business plan in hand and the steps above completed, you're well on your way to becoming a successful entrepreneur.
About the Creator
Priya Florence Shah is a bestselling author, award-winning publisher and online branding consultant.
Reader insights
Be the first to share your insights about this piece.
Add your insights