7 Effective Types of Videos to Power Your Marketing Campaigns
Not every video's the same! Different types have specific traits that make them more (or less!) effective. This piece breaks down the most popular types of marketing videos, emphasizing when and how to use them.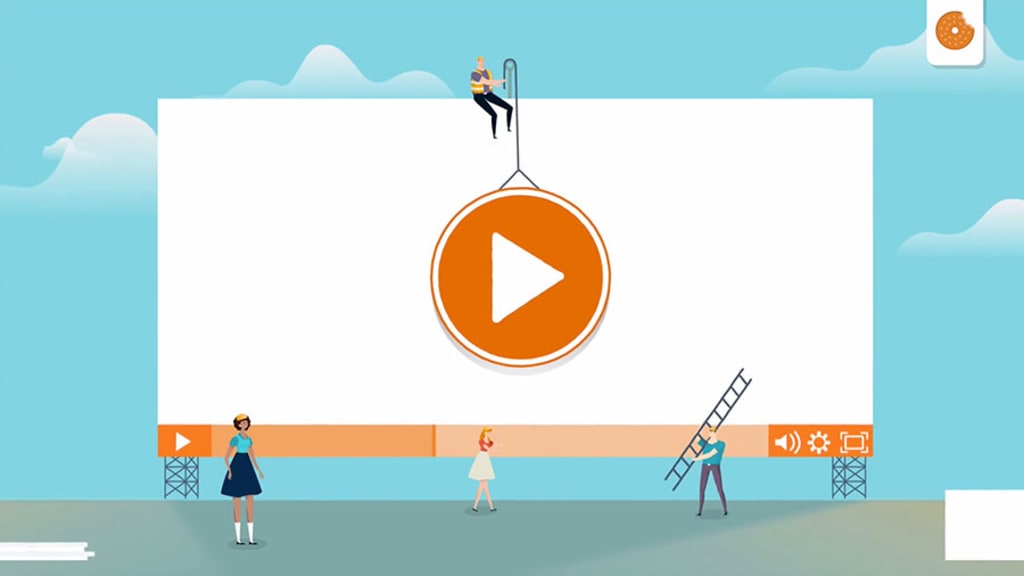 As digital marketing is increasingly dominated by video content, many new companies, startups, and entrepreneurs set out to take the first step in this arena. Seeing how users love to share and start conversations through video, it's not surprising that everyone wants to jump in.
Now, building a successful video marketing campaign is possible for you, as long as you are willing to take on the challenge. However, you must familiarize yourself with the basics!
Not every type of video serves the same purpose or works the same—whether you choose to create commercials, animated infographics, video testimonials, or any other popular style depends on your communication goals.
So, what are the most effective types of video among marketers? In this piece, we will explore seven kinds of pieces that are most suitable for your campaigns. And we'll have a lot to say about how to leverage them for your communication efforts!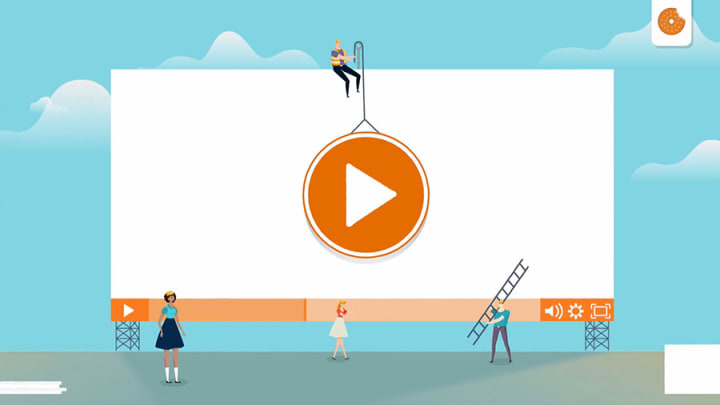 Explainer Videos
What problem does your brand aim to solve? You need to communicate this to your audience so that they understand what your company is all about. Only then will they want to find out more about your solutions.
The question is how to achieve this. Fortunately, with the help of explainer videos, you can take different styles of animation to make your ideas plain:
Whiteboard videos. This style is perfect for simplifying any complex idea or product. The hand-drawn animation allows your viewers to follow your message without difficulty throughout an entire process.
Motion graphics. When you need to display figures, data, or graphics, this style is your ideal choice. The colorful imagery and shapes it counts on help capture the attention of curious users.
Character videos. These pieces rely on the power of narrative to immerse viewers in a fascinating story that will arouse their interest. And by modeling characters who look and think like them, prospects can connect with your video on a more personal level.
Commercials
Many times, it doesn't take much explanation to attract your targets—especially those who are just getting familiar with your brand. Instead, you want to create compelling videos to give visibility to your offerings and motivate audiences to discover more on their own.
You can use commercial videos to recreate an experience and give your audience a real sense of how to leverage your product. Your purpose with this content is not so much to get into details about your solution but to show a complete picture of the benefits it can bring.
Such is the case of this piece by Oculus VR, a Facebook acquisition setting trends in the virtual technology market. Instead of reviewing their products' features, they choose first to take you through an adventure—to explore landscapes and fight villains—in this exciting teaser.
As a rule, commercial videos should always be short, about 30 seconds or even less. The reason is that you want to use them as ads through different social networks and channels, which favor brief pieces.
Social Media Videos
The wonder of social networks is that, given their dynamic format, you can repurpose your content to produce engaging posts for your audience. Whether it's explainers, ads, or live pieces, you want to have a wide range of videos to start a conversation with your followers.
Now, there are two distinctive features that any effective social media video should have:
Fresh. Producing relevant and up-to-date content for your followers is as important as having high-quality videos. As such, you need to listen to what your audience says, reads, watches, and thinks right now so that your videos resonate with them.
Native. Virtually all social platforms allow for native video uploads, making it more convenient for users to consume content. Not surprisingly, the different platforms' algorithms reward native videos, since they allow users to remain on the site.
You have multiple options for uploading your social videos. For example, in addition to regular feed posts, Instagram video features Stories, Reels, IGTV, and the chance to do a live stream, allowing you to interact with audiences on more than one front.
Whatever your strategic choices, always aim at keeping your content entertaining and useful to your followers.
Product Videos
It's safe to say that pretty much every marketing strategy that does not include videos devoted to showing and explaining your product is incomplete. As complements to your landing pages or social media posts, these videos are key to clarify any questions regarding your product.
Product videos come in all forms, some of the most popular being:
Classic demo: You want to use the power of video to give a good view of your product. With demos, you can focus the script on highlighting your product's visual aspects (learn more about it here), giving your prospects a true picture of your item that will have a considerable impact on their buying decision.
Feature video: Ideally, you also want to show what makes your product distinctive and unique among other options. To do this, you can create videos dedicated to exploring one or more of your solution's features and how to use them in real-time.
Screencast recording: If your product is primarily digital (say, an app, video game, or online service), it's important to give your users a preview of its looks. Through screencast recordings, you can show the basics of installation, gameplay, and your product's general usage.
How-To Videos
Online audiences want to feel empowered. Part of what they enjoy about being on social networks is that they can learn to do tasks more effectively on their own, as well as create something entirely new. As a marketer, you should not underestimate this opportunity.
How-To videos are one of the most popular contents among users; when well-produced, these pieces can help you get audiences interested in your brand and offers. Whether you dedicate your piece to showing how to properly use or maintain your product, or to create recipes based on it, you can be sure that this content will allow you to raise a new level of discussion.
The secret behind all successful How-To videos is in their simplicity. When drafting your script, you must make sure that you break your piece down into small steps that your audience can follow on their own. As much as possible, give them memorable titles that users can remember.
Company Culture Videos
Have you ever wondered what image you project to your audience? In addition to being a reliable provider and expert in your area, what is your audience's basic impression of your brand?
This is an important question that many marketers don't think about at all. As a result, there is a gap in their campaigns: they lack a robust brand identity to define their work. But their luck shouldn't be yours—especially if you choose to introduce company culture videos into your strategy.
These videos take a step back from direct promotion to show instead what is like working and living in your company. Through interviews with your employees, managers, and CEO, you can authentically communicate the values and vision that drive your work every day.
Customer Testimonials
Another type of video content that's great to transmit confidence to your viewers is testimonials. These pieces' stars are your former happy clients, whose experience serves to bring new insights about your company and products.
These videos are more successful than any written review in bringing clarity about your products. But to achieve this, you need to bring out two aspects of the interviewee's experience:
The problem. Make sure to feature the challenges your customers were facing right before they came to your services. Prospects benefit from knowing how others came to discover your company and products.
The success story. What happened after? It is important to record the transformative change undergone by your customers. Focus primarily on how your solution made their lives easier and happier.
Conclusion
Having gone through the different classes of video, you now have a clearer understanding of how to use each particular type. Added to your website, social channels, and product pages, the right video will help you deliver your message clearly and (why not?) more entertainingly.
Take the advice given here but don't be afraid to experiment. At the end of the day, your creativity and ingenuity hold the key to your next marketing campaign's success. Don't underestimate this power.
advice
I'm an audiovisual designer, video marketing expert, and founder/CEO of the explainer video company Yum Yum Videos. Besides running the business, I'm a lifelong student of Chinese philosophy and a passionate geek for all things sci-fi.
Receive stories by Victor Blasco in

your feed