7 Common Issues That Delivery Management Software Can Solve
Delivery management software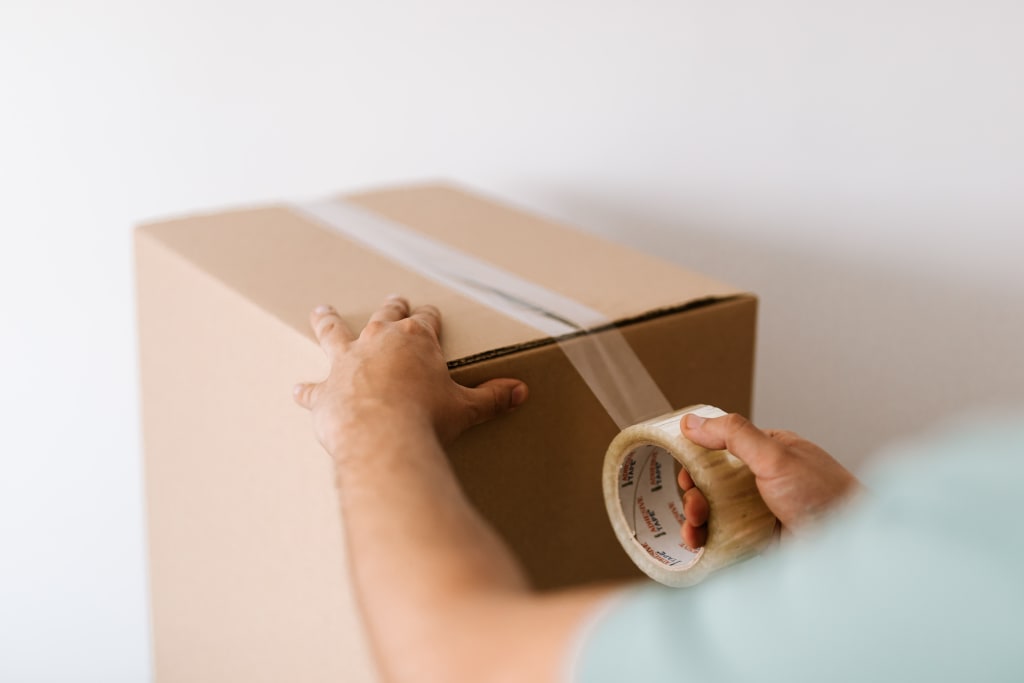 By 2031, the $658.3 billion courier services market is projected to be expanding. Cross-border trade, eCommerce, and on-demand delivery have rapidly increased, forcing courier service companies to expand their capabilities and service offerings.
According to research, 256 billion parcels would have been transported worldwide by 2027. As a result, courier service providers must be prepared for rising delivery and fulfillment standards as well as any related scaling issues.
All of this highlights the delivery industry as one of the most alluring industries to work in. According to recent data, the worldwide eCommerce business will generate $6.3 trillion in sales at a 10.4% annual growth rate. Maximum growth is anticipated in the United States at 50%, followed by Europe at 47%.
For optimum visibility, businesses utilizing delivery management software will make sure their front-end and back-end integration is in place. But can success be achieved easily in the new digital economy where consumers constantly raise the bar? The road to success is paved with difficulties regardless of which industry you are working for. Here are some challenges that a delivery business face:
Challenges Faced by Delivery Companies in 2023
Having Trouble Managing Many Customers
Usually, delivery service clients are online retailers. It is essential to have a management system effective enough to handle their orders, record the COD remittances, and handle other activities because a firm works with numerous companies.
Delivery Delays
Delivering packages on schedule could result in losing customers. Additionally, it can raise the entire cost of shipping. Above all, a high percentage of RTO (return to origin) could result from consumer discontent.
Lack of Transparency Around Operations
Things remain undamaged because of the visibility and transparency of the courier delivery procedures. It can make sure that things are delivered promptly. However, a business without knowledge of delivery activities may struggle to fulfill orders on schedule. It can also present a challenge for tracking deliveries.
Human Resources
One of the main difficulties faced by delivery services is reducing the reliance on human resources. High operational costs are associated with the management of large teams of couriers.
Keeping Clients Up to Date
Transparency requires keeping both the delivery corporation and the final customer informed of the status. Additionally, fewer calls are made to the customer service center.
Damage-Free Delivering Products
Another problem faced by delivery services is getting the products safely to the clients. Any product damage could harm the service provider's reputation as well as force them to foot the bill.
High Cost of Delivery
A large team of experts may be needed to manage operations manually, including order segregation, order allocation, choosing the best delivery vehicle, assigning drivers, arranging delivery routes, and more. Additionally, carrying out various processes takes a fair amount of time and work.
Importance of Delivery Management Software for Small Business
In recent years, on-demand delivery has grown in popularity as consumers desire quick and easy delivery options. To effectively handle on-demand deliveries, logistics organizations urgently need on-demand delivery management software.
Businesses can use this software to automate processes like delivery tracking in real-time and driver auto-allocation. Stores may be able to respond to consumer demands more quickly and streamline delivery routes as a result, resulting in quicker and more effective deliveries.
Delivery management system aids businesses in enhancing the client experience. Businesses may increase client trust by giving them real-time tracking details and alerts about their deliveries. On-demand delivery management software can also assist businesses in lowering expenses and raising profits. Companies can save labor and fuel costs by using route optimization and automatic order allocation.
Effectively handling many deliveries at once, also increases the fleet's delivery capacity. Overall, any logistics automation platform must have delivery management software. Businesses can guarantee the greatest delivery experience by streamlining the on-demand delivery procedure and offering real-time visibility into delivery status.
Key Features in Delivery Management Software
Costs associated with delivery operations will be reduced since a delivery management system will guarantee the optimum route planning and order optimization for delivery associates. Costs associated with delivery operations are decreased as a result of effective fleet delivery management.
Utilization and productivity are up, and fleet efficiency is improved since operations managers can readily follow their fleets. Delivery management software will assist the company in increasing productivity and fleet utilization, which will increase profitability.
Increase the number of pickups by making effective use of delivery associates to assign orders, finish them, and other features like auto allocation, geofencing, etc. To guarantee that deliveries are finished within the allotted time, these capabilities assist with order assignment and resource allocation to branches that see the most traffic.
Error-free deliveries and dispatch- Manual procedures are eliminated by the delivery management software. As a result, operations managers won't need to assign drivers for deliveries because the software would take care of it. There will be minimal manual interaction, so deliveries and dispatch will be error-free.
A delivery management software for small businesses helps in managing last-mile deliveries and will provide real-time tracking and updates for each delivery. On a live screen, the entire delivery procedure will be observed. For each delivery, specific reports can be created using the data that has been collected. Customers are provided with the tracking URL to ensure total purchase visibility, increasing customer satisfaction.
Wrapping Up
Upgrading your current traditional delivery management tools to a unified delivery management software can assist you in overcoming obstacles, drastically increasing the effectiveness of your business processes, and gaining a significant cost advantage over your rivals. Are you prepared to act and profit from your efforts?
Contact us right away for a free consultation!
Reader insights
Be the first to share your insights about this piece.
Add your insights