6 Ways to Make Money on Amazon
Here are 6 ways to make money on Amazon.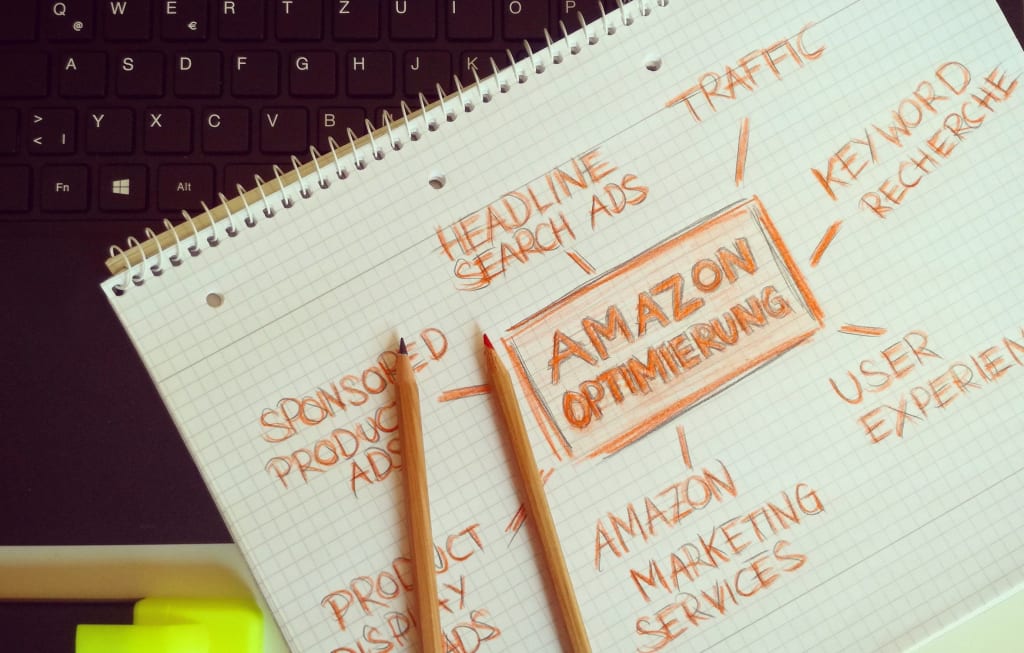 While it may have started as a small website for selling used books, Amazon has quickly become one of the world's largest retailers. In addition to selling products, Amazon now produces shows and movies and has a stake in the grocery industry. It also owns several companies including Goodreads, IMDB, Zappos, and Whole Foods.
The online giant is a major opportunity for those looking to get into the e-commerce business. Here are 6 ways to make money on Amazon.
Affiliate Marketing
Are you a blogger? Whether your content covers lifestyle topics, cooking or baking, or travel, you can make extra money with Amazon's affiliate program.
As an Amazon affiliate, you advertise Amazon's products and provide a link for your readers. When someone purchases through your link, you make a commission. Signing up is easy. Once you're approved, you can choose from millions of products to advertise. When sales are made, you earn up to 10% in advertising fees. You get the fees for all qualifying purchases, not just the products you advertise.
Publish Your Own Books
If you've ever dreamed of publishing your own book, you can do just that through Amazon. There are a few ways you can make money with your original content.
Kindle Direct Publishing: independently publish your books (for free!) for millions of Kindle readers to enjoy. You can earn up to 70% royalty.
CreateSpace: create, publish, and distribute printed books to Amazon
ACX: get connected with audiobook producers or learn how to create your own.
Sell Products
There are a few ways that you can sell products online through Amazon. One way is to simply sell products in the marketplace. After deciding what to sell and selecting a selling plan, you can list your items. When items are purchased, you are notified so that you can ship them out.
Another option for selling on Amazon is to use FBA, or Fulfillment by Amazon. Instead of shipping the items yourself, it's managed by Amazon. Using FBA, your products are eligible or Amazon Prime, Free Shipping, and other benefits. FBA also manages customer service and returns on your behalf, allowing you to focus on your business.
Finally, you can sell products under one of Amazon's private brands, which are sold exclusively on the company's website. The program provides support, ways to track performance, and marketing support. You can also test new products and get customer feedback.
Offer Services
Amazon doesn't just sell products anymore. You can use the company to sell your services with Amazon Services. Whether you're a plumber, handyman, dog walker, or landscaper, you can connect with people in your area to sell what you have to offer. Using Amazon Services, you can see what jobs are available in your area and select the ones that fit your schedule, allowing you to fill your openings, stay busy, and earn extra money.
Deliver Goods
Amazon now delivers its own products, too, and you can join the fleet of drivers through Amazon Flex. All you need to do is fill out a questionnaire and download an app. If you're accepted, you can start delivering and earn money.
Another option is to start your own amazon franchise. In doing so, you'll get to join a community of Amazon Delivery Service Partners. You won't be running your Amazon delivery business blind. The company provides you with the tools and technology you'll need to keep things running smoothly.
Become a Representative
Amazon has over 750,000 employees. Not all of the employees are located at the company's headquarters in Seattle.
If you're looking for a work from home opportunity, you can become an Amazon representative. The company offers full-time, part-time, and seasonal opportunities and has an established minimum wage of $15 an hour.
Amazon has grown substantially in a short amount of time. You can find almost anything you need on the website and there are so many opportunities for people looking to make money.