6 WAYS TO BECOME A SUCCESSFUL ONLINE ENTREPRENEUR
Entrepreneurship is a difficult and lonely path. Anyone may become an online entrepreneur, but being a successful one is a very different story.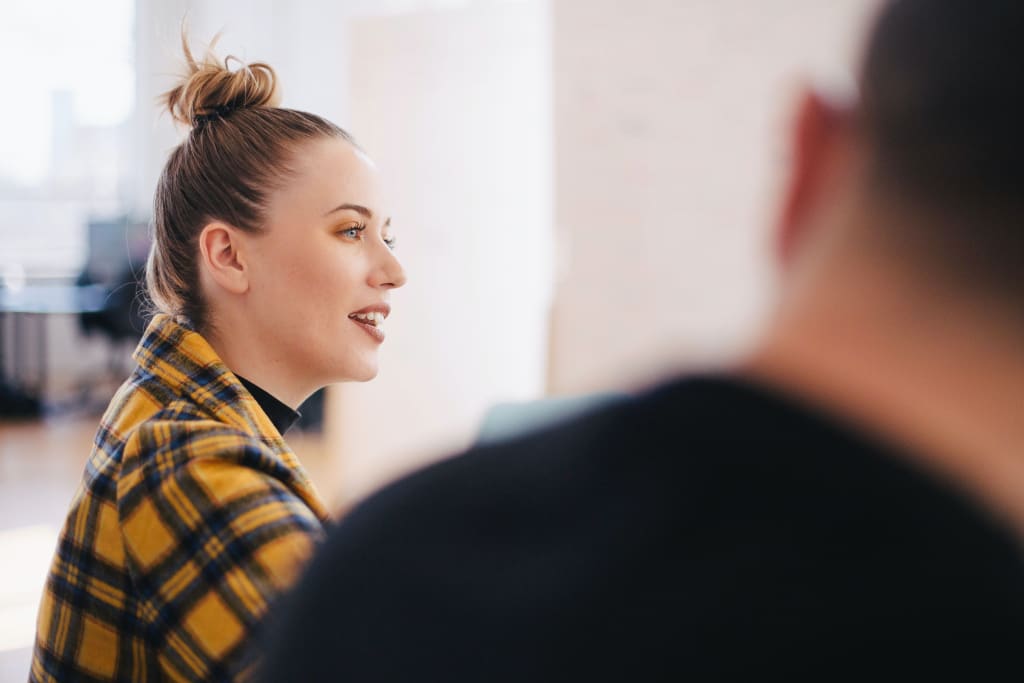 coworking sp
Behind every success story comes a seemingly unending series of setbacks, blunders, issues, and sleepless nights. Working hard, having the correct idea, and knowing the right people aren't enough for many entrepreneurs. It is about how you deal with hardship and tragedy while continuing to go forward.
There is still a distinction between making the best of any given scenario and repeatedly making the same mistakes.
Sure, attitude counts, and we know that people who believe they deserve to be successful and feel successful perform better at work. However, it is as vital to learn from your own shortcomings as well as the failures of others. Here are a few pointers to help you succeed as an internet business.
1. SEARCH FOR INSPIRATION
Entrepreneurship is difficult because you are ultimately the captain of your own ship, which you must manage, repair, and staff at all times. You have a few minutes a day to relax, yet there is a potential leak that needs to be patched multiple times a day.
That's not to suggest you're alone. No one can be a successful entrepreneur unless they have the support of their friends, family, loved ones, and closest partners. Even sole proprietors have people on whom they may rely and whom they can reach out to in times of need.
Motivation manifests itself in a variety of ways. It might be a compilation of speeches that you listen to on repeat. It could be a group of cinematic scenes or a single film. It could be something someone ever said to you, a memory you will treasure for the rest of your life. It might be a previous honour or an ideal you strive for.
2. DO SOMETHING EXCITING TO YOU
Another crucial suggestion for remaining consistent and "showing up" day in and day out is to begin your journey as an internet entrepreneur with something you are passionate about.
Consider doing something else if you aren't working on something about which you can talk for hours and hours and hours. Many entrepreneurs are in it for the money, which is just good. But if you don't have the enthusiasm to back up your curiosity and work ethic, you might never see that money.
As an entrepreneur, you are exclusively accountable for your company's output, as well as its customer service, sales, and marketing. You must not only know what you're talking about, but also persuade everyone that you're doing the right thing. You must believe in your own marketing. You should be ecstatic about what you're doing with your life. You must demonstrate to them that you are preparing things that have never been done before, and that you have an infectious mindset.
That is, indeed, a huge order. However, it is also one of the only methods to ensure that setbacks and failures do not discourage you. Entrepreneurship is impossible without a self-destructive work ethic.
There is no way to prevent burnout and frustration if you aren't completely committed to what you're doing. You will eventually reach the point where it all appears to be a ridiculous fantasy with no result. Those times may still occur for the successful entrepreneur, but they will always be resisted by the reality that, at the end of the day, you are devoting your life energy to something you enjoy.
3. HAVE A CONSTANT INCOME
Of course, you can't survive just on your aspirations and dreams. You will need to eat and pay for a place to live. But, more importantly, you will require some funds to invest in your firm. If you're in the early phases of a business, you shouldn't anticipate any earnings to trickle down into your personal life for at least six months, if not longer.
In other words, don't quit your day job until your firm generates enough money for you to live on and you can start growing your business. That means you'll be working practically all of the time, but it's one of the costs of being an entrepreneur.
4. LEARNING, LEARNING, LEARNING
The most common error is presuming you know everything you need to know - or simply thinking you know enough. You will need to constantly learn new abilities, evaluate what you thought you knew, and question your grasp of things. Without a doubt,
5. MAINTAINING THE OPTIMUM WORK ENVIRONMENT
Where you work has a significant impact on your mental health, the quality of your job, and your consistency as an entrepreneur. Most likely, you'll begin at home and later consider expanding.
Consider creative coworking spaces to be the best stepping stone from a modest sole proprietorship to a major corporation. Even in the early phases of managing a team and establishing your ideal company, coworking spaces allow you to tailor your costs and space requirements to the size of your firm while opening the door to unforeseen partnerships and networking opportunities.
These locations also enable you to capitalize on the productivity advantages that result from working in a vibrant and open working community, as opposed to struggling to think and come up with fresh ideas at home.
6.REINVEST YOUR MONEY
It bears repeating: don't throw away what your company is producing. Expect to reinvest nearly every dollar you can afford for the first few months, and to prioritise investing in people.
Entrepreneurship is all about getting things started on your own, but it is also an entirely unsustainable route. Your primary goal should be to expand your team and surround yourself with people you admire.
Keeping your workforce small at first can help you scale your firm later on. Utilize coworking spaces to cut office expenditures and customise the workspace to your week-to-week business needs.
DO YOU REQUIRE A WORKSPACE? CONTACT US RIGHT NOW!
Reader insights
Be the first to share your insights about this piece.
Add your insights