6 Things You Should Do To Grow Your Brand
Building your brand is one of the most important things you can do for your business. After all, no one can buy your product if they don't know about it. Here are some ways to do that.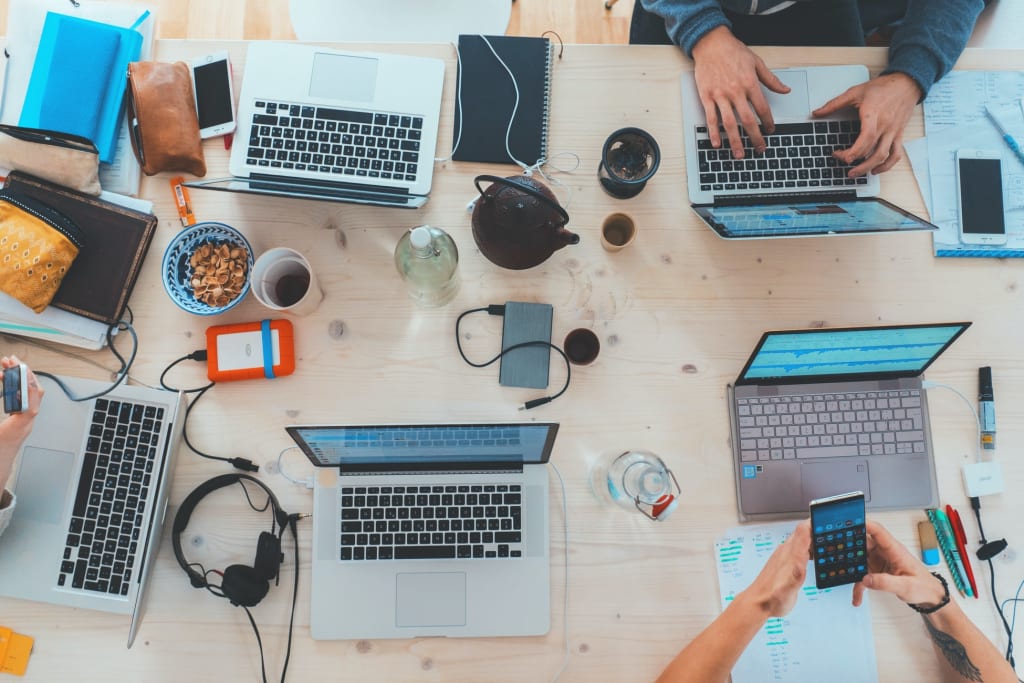 1. Know Who You're Targeting
Who is your target audience? Digital marketing is a powerful tool that allows you to customize ads for your customers, but it's useless if you don't know who they are. Look at who has been buying your product in the past. Take note of their age range, genders, the area where they live, and what kinds of things they're interested in. Even if you have just the basic facts, that's enough to get started.
2. Offer Valuable Content
Your customers want to know that you care about more than just getting their money. Post and send out behind-the-scenes videos and photos, helpful white papers, and relatable insights that will make their lives easier. Customers are more likely to trust a brand that provides expertise on a subject and isn't always just trying to sell them something. Learn to embrace the soft sell and build relationships instead of forcing a sales pitch into every social media post.
3. Create a Consistent Voice
Your customers aren't going to know what kind of organization you are if you're always changing your voice. Decide the general sound of all of your written pieces, and then stick to it. You can vary your tone based on the content you're creating, but your company should have the same personality no matter who is speaking for it. Whether that's ultra-formal, casual, goofy, or a combination of many aspects, this will help your emails stay in sync with your website and help you continue building relationships with your customer.
4. Have a Strong Social Media Presence
Whether you're running paid ads or not, your company should be on social media. You don't have to (and shouldn't) be on every platform, but find the ones that your customers are on and engage with them. Post consistently and always respond quickly to comments and questions you receive. Keep your information updated on your profile, and make sure your photos and videos all look clean and professional. Social media is not only a great place for people to find you, but they can also get to know your organization's personality there. If you need help getting started or keeping up, hiring a marketing agency that focuses on digital outlets can be beneficial.
5. Follow Through
The need for good customer service isn't going away. Ensure every interaction your audience has with your brand is a positive one, whether it's on social media or in person. If you promise something, follow through. Work to make things right. Treat your customers like people, and you'll earn their trust. If you get a nasty comment or complaint on social media, don't ignore it or hash it out in public. Apologize, move the conversation to email or direct message, and then work with them until they're satisfied. Usually people will pay less attention to negative comments if they see that the company is quick to address them.
6. Keep Looking for New Opportunities
Never get stuck in a rut with your marketing strategies. The digital world around you and your customers is always changing, so it might be worth finding an expert to help you keep up with it. Look for new markets to expand to by taking note when people outside of your typical target audience interact with your brand. Try new trends in video, research new topics your audience is concerned about, and keep your content new and fresh. Ask your audience what they'd like to see from you, and then do it. Remember that your customers are people and are always changing and growing, so make sure your company is changing and growing with them.
As you look for ways to expand your brand, remember that customers want brands they can trust and rely on. Keep building your relationships with your current customers, and they'll help you grow.