6 Reasons Why You Should NOT Publish With a Medium Publication
There are good reasons to self-publish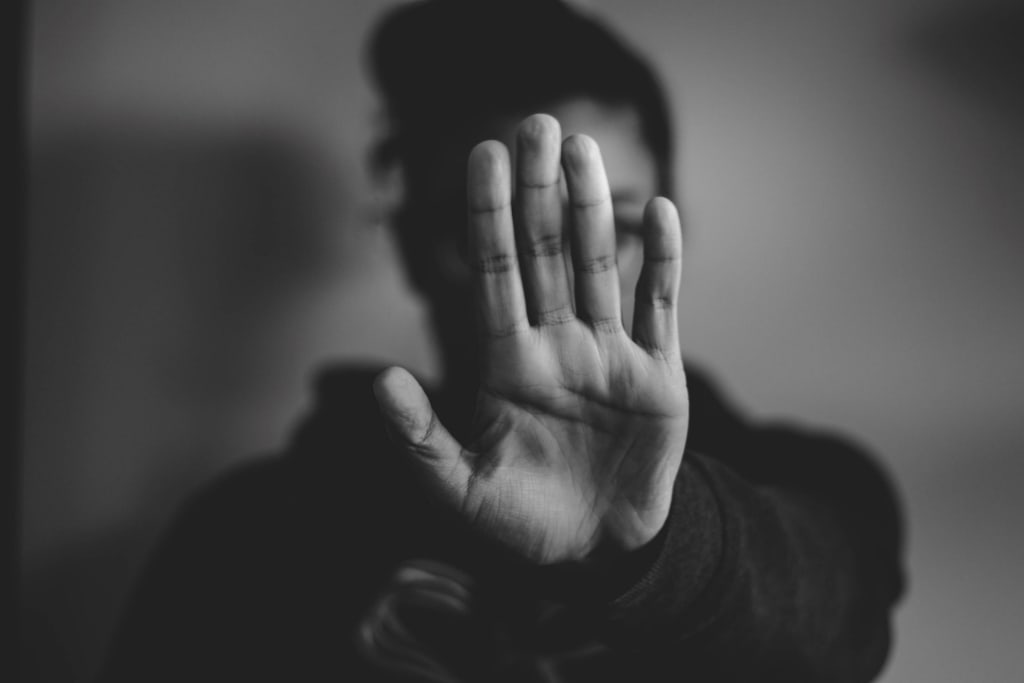 6 Reasons Why You Should NOT Publish With a Publication - Photo by Nadine Shaabana on Unsplash
On Medium, publications are huge. Compared to Vocal's Communities, publications are not obligatory. You can self-publish as well. And you might miss out on a few big advantages of self-publishing on Medium if you don't do it. Before you start self-publishing though, here are a couple of things to keep in mind.
Who should consider self-publishing
Self-publishing despite all advantages is not for everyone. Ideally, you should bring these prerequisites to self-publish:
You're not a newbie: Self-publishing means you won't get exposure through a publications' follower base. In the worst-case scenario, this will lead to zero views. Your only hope for self-publishing as a newbie is getting curated and/or hitting a viral topic right away. Otherwise, views will suck. Believe me, I know.
You have followers. Building on the previous point, having a respectable follower base - better yet, a loyal readership - will make self-publishing much more desirable. This is the main reason why many high-profile names on Medium do self-publish. They have the following to do so.
You have written a lot. Only self-publish if you have written a good amount of stories. There's no exact number here, but I'd at least shoot for 20–30 articles. Why? That gives you multiple opportunities to crosslink between your posts, add read more sections, and therefore keep readers on your profile longer.
You don't write about Medium. You want your self-published story to get curated and distributed by Medium. Hence, you can't write about Medium as this directly violates the Medium Distribution Guidelines.
Why Should You Self-Publish
Now that we've laid the groundwork for self-publishing, what are the advantages of doing so? I'll give you 6, but I'm sure there are more.
#1 The big pubs don't accept your work
This is the most obvious reason. In the majority of cases (and forgive me for saying that), getting rejected by a large publication means that your story needs more polish. It could be a few formatting fixes or a quick restructuring. I had to go through that more than a few times.
In some cases, however, your story might not be a good fit for this publication, but it's a great piece. Then, try self-publishing. Or try another publication.
#2 Publications might ask you to publish with them afterward
This happened to me on a couple of occasions right when I started on Medium. The Startup and Curious requested to publish my stories with them. Honestly, this won't happen often. It was a crazy confidence boost for me back then. The only chance to get there is by self-publishing.
#3 Medium seems to push self-published stories
This is speculative but in recent times, I've noticed a pattern in popular and trending stories. More often than not, they're self-published posts.
This could be coincidental, but since Medium themselves said that they're planning on "supporting indie writers more" (right after cutting their financial support for numerous publications), it makes me wonder if Medium and the algorithm push self-published (and curated) stories to an extend. I'd love to hear your opinion on that!
#4 Timing
More facts: As noted by fellow writers like Kristina God and Susie Kearley, when to publish a post is important too. The time of day as well as the day of the week matter.
Usually, earlier in the week - from Monday to Wednesday - seems to yield better results than publishing later or on weekends. However, this is less predictable in my experience.
More predictable, on the other hand, is the time of the day. Your posts should fall somewhere in between morning and noon in the USA. I post my stories in the late afternoon (German time) which is late morning in New York, for example.
The schedule is pretty much out of your control with a publication. You're in full control if you self-publish.
#5 Read more
An advantage of self-publishing is the read more situation. When you self-publish on your profile, once the reader has reached the end of your post, they're met with a set of relevant posts. On the desktop website, these will be your posts. In the mobile app, instead of read more, there's a Recommended section that (unfortunately or not) presents shows stories by other writers.
At least on the desktop website, self-publishing might lead to additional views on your other stories. Definitely a win.
If you publish with a publication, the read more section below your post will show more posts from this publication, not your posts.
#6 Follow, subscribe, and bio
Lastly, there's one more advantage of self-publishing. The bio.
In the sidebar on the left-hand side of the main text (on desktop), you'll find your bio, including follow and subscribe buttons. But only if you self-publish.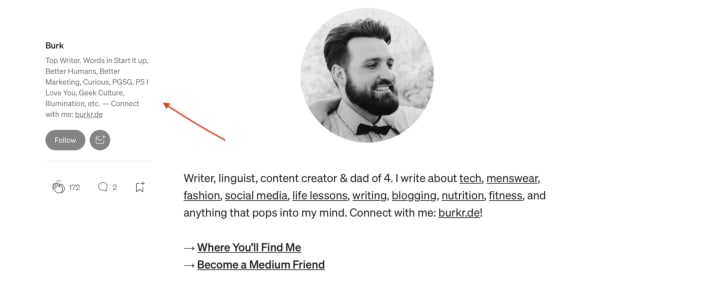 If you publish with a publication, the sidebar shows their bio instead.
Oftentimes, readers will click on that bio. May that be a link in the bio, the follow button, or the subscribe icon. If you self-publish, you'll benefit from that click. Otherwise, the publication will.
The bottom line
To close, I'm not saying you shouldn't ever publish with a publication. Quite the opposite. Publications are still a huge factor to be successful on Medium. However, once you reached a certain readership and level of success, self-publishing comes with a few unique advantages. It's worth giving it a shot. I've done so a handful of times and I will continue self-publishing now and then.