6 Reasons Hyperfavor Is A Shopping Site You Can Trust
Still have second thoughts about buying your items from Hyperfavor? Here are the reasons why you can place your trust in our store.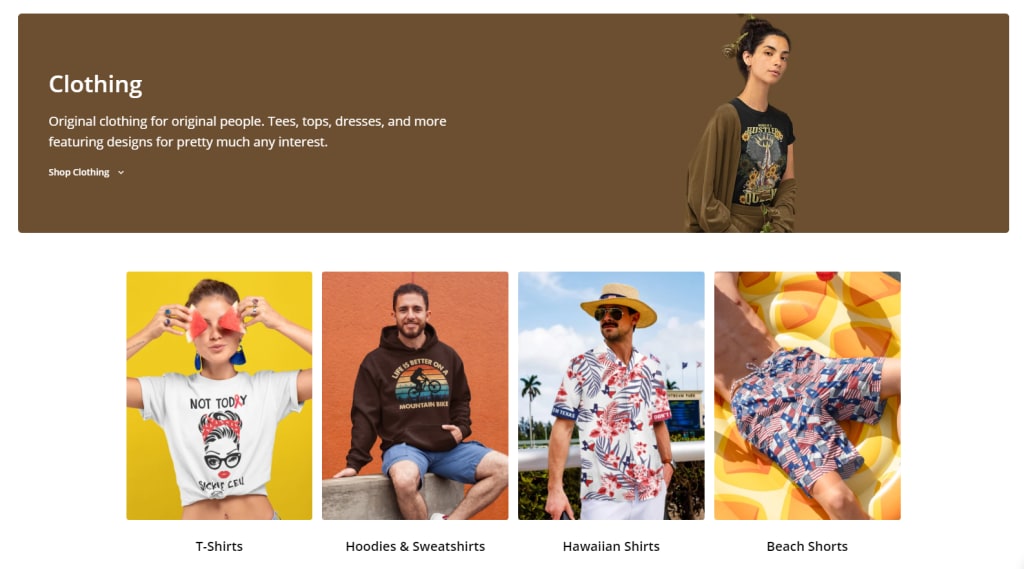 With the recent trend in online shopping, it can be hard to tell which e-commerce website is legitimate and which is not. Customers tend to be more skeptical and tend to avoid sites that belong to smaller businesses with less popularity.
However, you might come across an item from those small online stores that can't be found anywhere else on the internet. It may take a while for you to consider between the options. Some people would opt for a safer choice that's sadly not as unique. But people who really want the product may accept the possible risk and choose to support the small company.
At hyperfavor.com, we wish to make this decision less of a struggle for customers. Our most important mission is to give buyers the best products and services, and that anyone can feel at ease shopping with us. These are how we embrace this mission and prove that Hyperfavor can provide you with what you're looking for:
1. We are a company that keeps on growing
Our website may be fairly new, but Hyperfavor's journey has started since 2017, when we only had 10 people on the team. As of 2021, the number has risen to almost 100 members, located not just in our headquarter in Vienna, VA but also other parts of the world.
Within one year of operation, the hyperfavor.com site has received over 100,000 orders, and this impressive number continues to grow.
2. Our products are constantly updated
Customers can choose among our wide selection of products, which make up to over 20,000 designs in total. There are over 500 theme options available as well, so you can definitely find an item to your preference.
The designs are regularly updated to follow the latest trends and interests. Our apparel will give you the most up-to-date look without any effort. At the same time, you can easily get seasonal items to celebrate monthly events such as Valentine's day, Halloween or Christmas. You'll never have to worry about being short on celebratory clothing at any time of the year.
3. We are always willing to answer your questions
If you have any questions regarding our products or shopping process, we'd love to assist you to the best of our ability. Simply contact us through our support email or any social media platform, and we'll get back to you as soon as we can.
Moreover, you can give us a call directly in case you need instant assistance. Reach out to us at any time, and you will find all your questions quickly answered.
4. Our speedy customer support is satisfactory
Thanks to our hardworking support team from different locations around the world, your inquiries can be responded to at any time of the day. Even if it's only our first year of launching the official website, we've received many compliments on how fast our support staff reach out to the customer.
Mary Roys, a verified customer, reviewed Hyperfavor: "I am extremely happy with the firefighter ornament I ordered from this company. It is beautiful. Their service was also quick and efficient .When I had a question they answered it within hours even on Christmas day."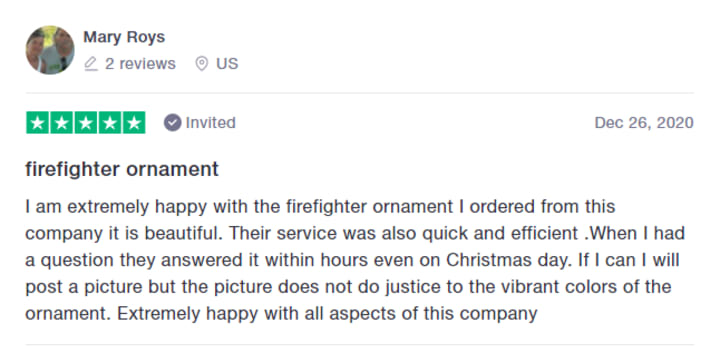 Check out what other customers has to say about our products on Hyperfavor's Reviews page: https://hyperfavor.com/pages/reviews
5. We take customer's experience seriously
On the other hand, some customers may not be fully satisfied with our services or products. Complaints from buyers about delays in shipping and how they didn't receive their orders have been brought to our attention.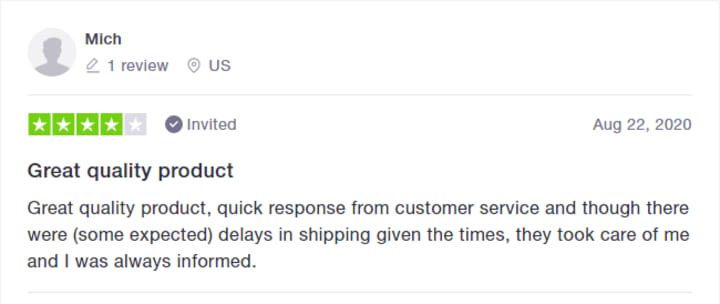 In response to these criticisms, Dustin Hoang - founder of Hyperfavor - replied.
"We very much appreciate every single review our customers have given. Due to the effect of the pandemic, a lot of unpredictable situations could arise, and it may take us longer to resolve them. We wish to apologize and take responsibility for any displeasure you may have encountered."
Since then, we have taken time to contact and resolve the complaints with our buyers. We try to do our best to solve the problems with sincerity and attentiveness. The satisfaction of our customers will always be considered the company's top priority.
6. And most importantly, we always strive for progress
It's impressive to see how far Hyperfavor has come. However, we still have a lot to improve on.
We wish to focus on what has always made the buyers happy, and to immediately assist our customers whenever problems arise. Though we consider ourselves a fairly young business in the industry, it also means that there is still room for growth.
In the future, let's hope that hyperfavor.com will gain more acknowledgement and support, as we prove ourselves to be a trustworthy site to shop at.
business
About the author
Hyperfavor is a US-based premium fashion brand offering high-quality personalized gifts, custom products, and decorations.
Reader insights
Be the first to share your insights about this piece.
Add your insights