5 Things Self-Publishing Authors Need to Know
Self-Publishing 101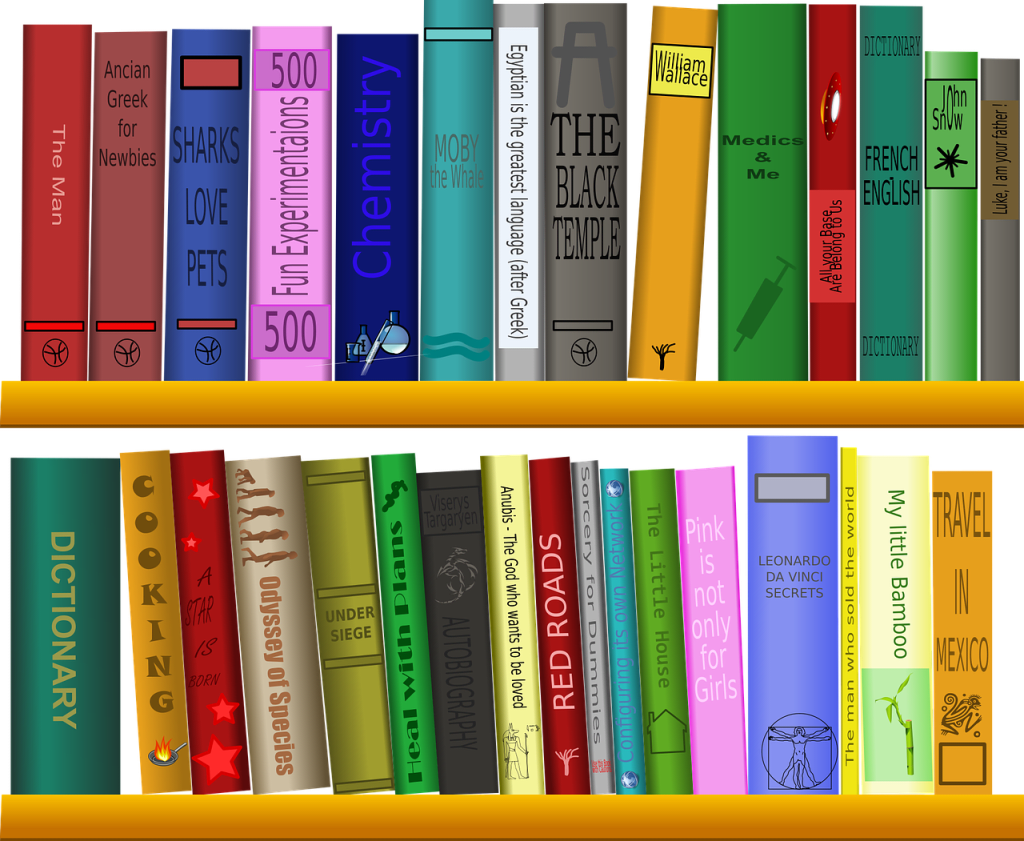 Whether you're about to publish your first book or your fifth, you need to know a few things about self-publishing. I've self-published over a dozen books throughout the last six years and I have learned a lot about what works and what doesn't when it comes to this way of publishing.
I publish on my own because I want to do things my own way. I am a control freak, and I especially want to be the only one in control of my creative works. That makes self-publishing a must for me. However, the world of self-publishing isn't always an easy one.
When you publish a book without a traditional publishing house, you're giving yourself a ton of extra work to do, especially if you want to have your book seen and purchased by the people of the world. Here are some of the things you should bear in mind before you finish up your next (or first) book.
You Have to Do All the Marketing Yourself
You don't have a publisher promoting your book when you publish on your own. Even using a site like Lulu or Createspace doesn't give you any kind of promotion that you aren't doing on your own. You might be able to get your book noticed on Amazon, but only if people are buying and reviewing it.
You need to have more than just a Facebook page. Websites and domain names are really affordable, and if you want to ever consider yourself a professional author, you need to have a legitimate website. I pay $35 a year for my yvonneglasgow.com site, which is actually on the higher end of things. Start a blog through your website.
Get on other social media sites as well. You're also going to need to reach out to local newspapers and magazines and try to get your name and the name of your book out there. Research online to find book reviewers that will create honest reviews of your book(s) and share them on their blogs and on Goodreads.
People Aren't Going to Buy It Straight from the Publisher
I learned this one the hard way; no one is going to buy your book through your Createspace link. In fact, I did a poll on this many years ago and found that buyers won't buy from a site they don't know anything about. This means that you're going to make less on your book return than you might like, but you need to share your Amazon links.
Take some time to research where your book is available and share the links for those various sites, not just from the site you published through.
Try to get your book in local places, too, since people like supporting local creatives. This might cost you some money to do. It may also mean not making much in return by having your book open to such places as Ingram. Without Ingram, though, your book is likely to never be found in a bookstore.
Uniqueness is Always Best
If you want your book to sell, you need to make it unique. You also need to make it about things people want to read about. Not everyone likes poetry or romance, but those things sell to the right people. The same goes for horror and science fiction. You just have to promote your works in the right channels.
Uniqueness doesn't just encompass the contents of your book. Make the name of your book unique. Do some research and find out whether other people have already used the title you have in mind. I made this mistake myself.
The last area in which uniqueness is really important is your cover. Use your own photo or art or hire someone to create something especially for your book. Do not just go to a site like Pixabay and grab a royalty-free photo (unless you're creating something unique with it that changes it from that plain pic). Think of how many other people have used that photo for books, articles, and ads. If your book has that photo, it could end up associated with some other book or product that used the same one, and then your book looks less appealing. Be creative!
Read What You Write Over and Over Again
Yes, spell check and even Grammarly can come in handy when it comes to ensuring that you have no grammar errors in your writing, but they still don't catch everything. The only way to make sure your book has no mistakes is to read it, and then read it again.
Read it through, out loud, once to yourself. Do a line-by-line edit. Consider investing a little money in an editor. Sometimes, another set of eyes is the best thing to use to catch mistakes. Unless your best friend or significant other is a skilled writer or holds a journalism or English degree, don't have them do it for you.
You Need to Price Your Work Accordingly
Last but not least, price your work in a smart way. If you price something too high, people are never going to buy it. You are set to certain pricing minimums when you use a print-on-demand service, but that doesn't mean you need to price your work in a way that makes it too expensive for readers to purchase.
Start by looking into other books in your genre that are the same page length as yours and see what they are priced at. This will help you determine a good price range for your book. Don't just price something high so that you can make a bunch of money on every sale.
I make no more than $2 per book on my Amazon sales. This lets me make money and keep my prices low so that people can afford to buy what I'm selling them.
I hope these tips help you. It can be a great feeling getting your book out there to the world. However, if you're not doing things right, the world is never going to see what you put so much time and heart into.
advice