5 Steps to Build a Successful Online Business Starting from Small
Learn how to build and grow your online business successfully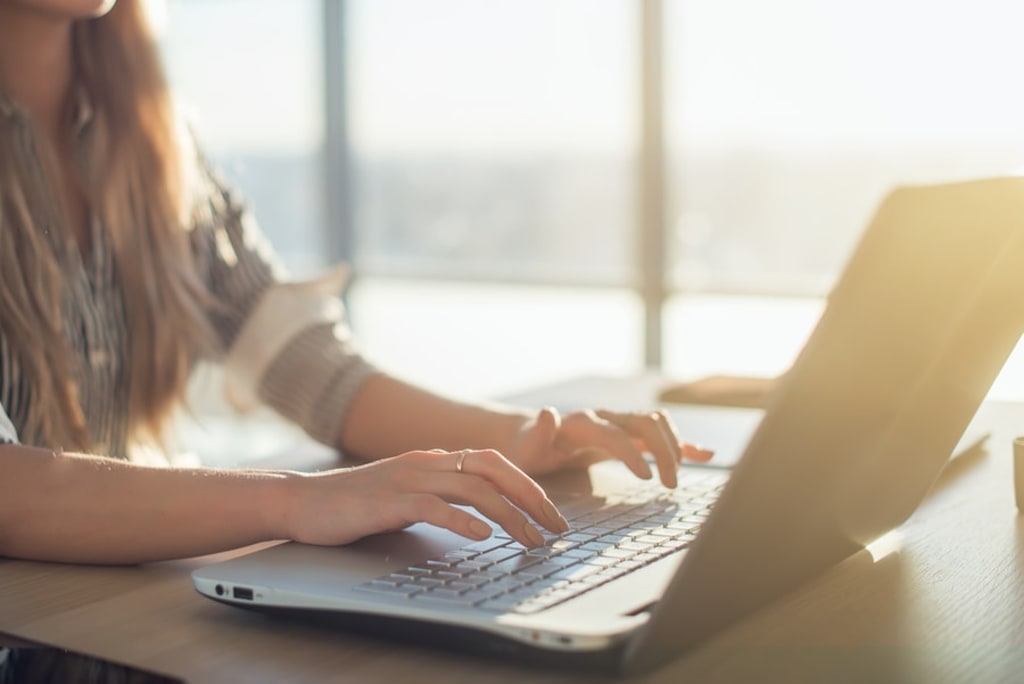 Did you ever think of becoming an online entrepreneur?
With the rise of the internet, more consumers are shopping and spending online, so you can start a small online business with minimal resource and getting a good result with the right strategy.
Here are the 5 steps to build a successful online business starting from small:
Create a product with demand
Product promotion
Building your customer base
The Importance of sales letter
Scale up your business through outsourcing
1. Creating A Product With Demand
Many marketers have created or acquired products that they thought would sell well and, in their enthusiasm, set up everything from sales letters to websites to getting traffic. However, a lot of these marketers have forgotten the single most important factor that will affect their product sales—the "sellability" of the product.
In the process of creating a product, the single most important factor is the "sellability" of the product. A lot of marketers created their products based on their enthusiasm but ended up with failure as their products have no real demand.
So, you should focus on the demand for the product, like "Who wants your product?" It's simply stupid to waste a month's time preparing a product, setting up the website, etc. then only to find that people are not interested in your product at all!
Your final goal is to deliver the product to your customer and collect their money. In order to do this, you must make sure your customer wants to buy your product in the first place.
How do you find out if they want your product?
Simple.
Just ask! Send a survey to your followers and friends, and ask in the forum related to your niche.
2. Product Promotion
Once you have created your own product (with great demand) and have a sales letter (website) with high conversion rate, next you'll need visitors (traffic) to your website to generate sales.
There are a ton of ways to drive traffic to your website, but you have to try and test to find the best sources for your product. Search engine optimization is one of the way to gain targeted traffic when your website is ranked on the first page of search results.
To get a faster result, you may use paid advertising like Facebook Ads and Google AdWords to generate highly targeted traffic to your website. Also, don't forget to try out different free traffic techniques like forum marketing, Facebook Group marketing, and guest blogging.
Just keep promoting your website and you'll eventually generate some sales from your efforts.
3. Building Your Customer Base
It's easier to sell your product to a person that knows about you (or bought something from you before) than a complete stranger because of "trust." This is why you should build up a customer base—a group of people who trust you and willing buy from you.
It's crucial for your business in long-term to ensure that you have a consistent source of income. Whenever you release a new product, you'll have a group of people who always ready to hear what you say.
To start building a customer base, you can participate in niche forum and help the community. People will start to recognize your name and listen to you, eventually gaining the trust of the community.
You also want to build your mailing list whenever possible, as it's one of your biggest internet assets. Simply set up a subscription form with incentive on your website to capture the subscribers.
Besides, don't forget to follow up with your existing customers to maintain the relationship, it's not the end of the affair when a customer has given you his money.
Imagine if you have a group of people waiting for your product even before release, so it's crucial to build and maintain your customer base for long-term success.
4. The Importance of Sales Letter
No matter how good your product is, it's still difficult to sell it with a weak sales letter. So, it is crucial to have an irresistible sales letter that will pull the prospect right into it and take out their wallet. The internet world is like a busy freeway where everyone in a rush. You need a strong headline to stop them to read your sales letter.
Great sales letter will catch the attention of the prospect by resonating with the reader's needs and desires. Some of the great headlines are "Does... sound familiar to you?" or "Have you ever felt that…" This kind of opening works really well in most situation because they empathize with the reader's needs, desires, or problems.
Next, highlight the benefits of the product you are selling in point form and elaborate on each benefit. Point out how your product helps the prospect instead of the features of the product. For example, say "this product can help you to…" instead of "this product has these features…" Always relate it to your prospect.
Then, tell them how their life could be changed with your product to sell them using their own imagination. You have to make them feel the outcome even they yet to bought the product.
Lastly, make a clear and strong call to action to your prospects. This is essential to make them make the decision to buy your product.
5. Scale Up Your Business through Outsourcing
Do you want to grow your business further and faster? If yes, you have to leverage on other people's talent and time.
Look, an online business consists of many different components: customer service, payment processing, website design and development, content writing, sales letters, marketing, affiliate program and so on. In the end, you can never manage every aspect of your business when it grows to a certain extent, and that's when you have to consider outsourcing your business. You can hire a freelancer from websites like upwork.com and freelancer.com, there are a bunch of talented people for various tasks.
By leveraging other people's time and effort, you can grow your business and make more money from the increased productivity, and that's the ultimate goal for your online business.