5 Simple Ways Small Business Can Improve Customer Experience
Discover how excellent customer experience can enhance your small business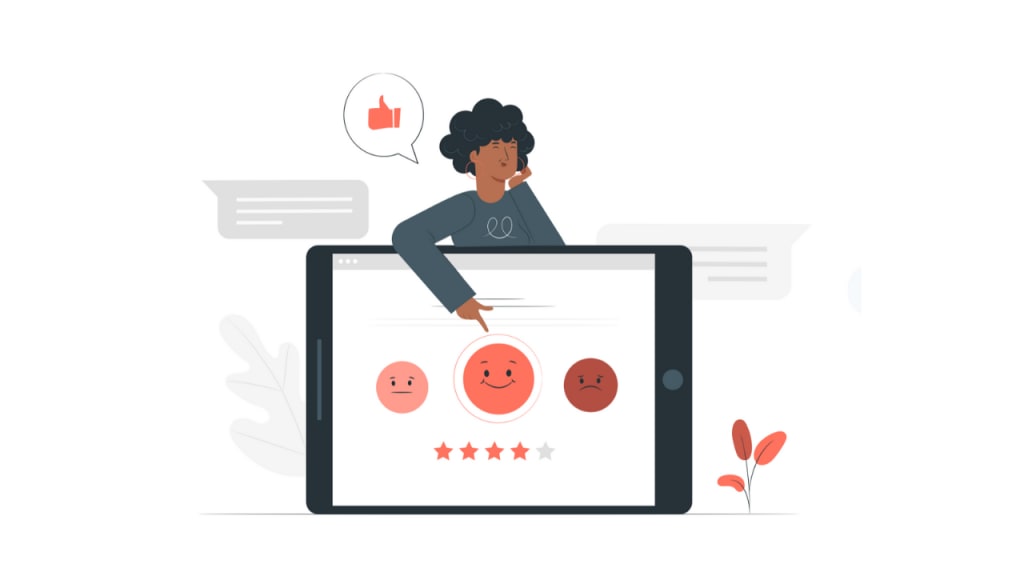 Today, small businesses have to find ways to differentiate themselves from their competitors to get ahead. One aspect that is often overlooked is improving the customer experience. Customer experience is very important for businesses that are looking to grow.
Having a positive customer experience can attract new customers, while having a negative one can drive them away. I've been a small business owner for several years now. In my experience as a small business owner, I have found that many of them don't really put much effort into improving the customer experience.
You've built a great business. The customers are happy, and you're getting rave reviews. Now….how do you keep growing? Whether you run a small business, blog, or simply want to improve your customer experience; here are 5 simple ways you can make it happen.
Customer experience is the new marketing battlefront.-

Chris Pemberton
1.GET TO KNOW YOUR CUSTOMERS
All businesses want to be successful and one of the most fundamental ways of ensuring success is by satisfying customers.Every company has a unique set of customers so it's important to understand your customers.
You need to know how to talk to them, what they want, and what they want from you. Doing so will ensure that you are providing an outstanding customer experience.
2.HIRE A DESIGNER TO CREATE A MEMORABLE DESIGN
Nowadays, the way your website look is part of providing excellent customers service . It's about making your site easy to use, with an intuitive navigation system that will be familiar to even the least computer-savvy customers.
3. TELL A STORY WITH A CUSTOMER PERSONA
You can have the best customer service in the world, but if you don't have the systems in place to deliver it, it won't work.
One way to improve experience is by viewing your customers as real people — people who might have trouble understanding your business or your products. A customer persona is a fictional representation of your ideal customer but it's tailored to fit your ideal customers' characteristics and needs. They help you figure out what sort of problems your ideal customer has, and how you might solve those problems.
For example, let's say you want to sell a hair-care product. You might design your customer persona as a harried mom who finds her days completely overbooked, and who wants to find a quick and easy hairstyle that will still look great the next day.
4. EXPLORE DIFFERENT ONLINE TOOLS
The future of your business may depend on how well you deliver on customer expectations. That means you need to measure key metrics, like service, satisfaction, sales and understand how each one impacts your bottom line. The good news? Today's technology makes it easier than ever to gather and analyze data from multiple sources, and it provides the insights you need to make smart business decisions.
Without good online tools, customers are likely to go elsewhere. This isn't just about your website — it's the way customers interact with your brand across every digital touch point.
5. CREATE AN OUTSTANDING EXPERIENCE
Customer Experience is about how you interact with your clients or potential clients. It refers to the entire experience of one's contact with a brand. High quality customer service is not just about getting them to buy.
The first thing your customers notice about you is the first impression you make, and that impression probably hinges on their interaction with your customer service.
Creating a great experience for your customers doesn't have to be hard or expensive – it simply takes a little forethought and a lot of hard work.
how to
About the author
I am Interior Designer & blogger. I write about design & lifestyle
Instagram: @nad.designz
Pinterest @naddesigns
If you enjoy reading my articles please consider to support me @ https://tinyurl.com/2p8jpewz
Reader insights
Be the first to share your insights about this piece.
Add your insights